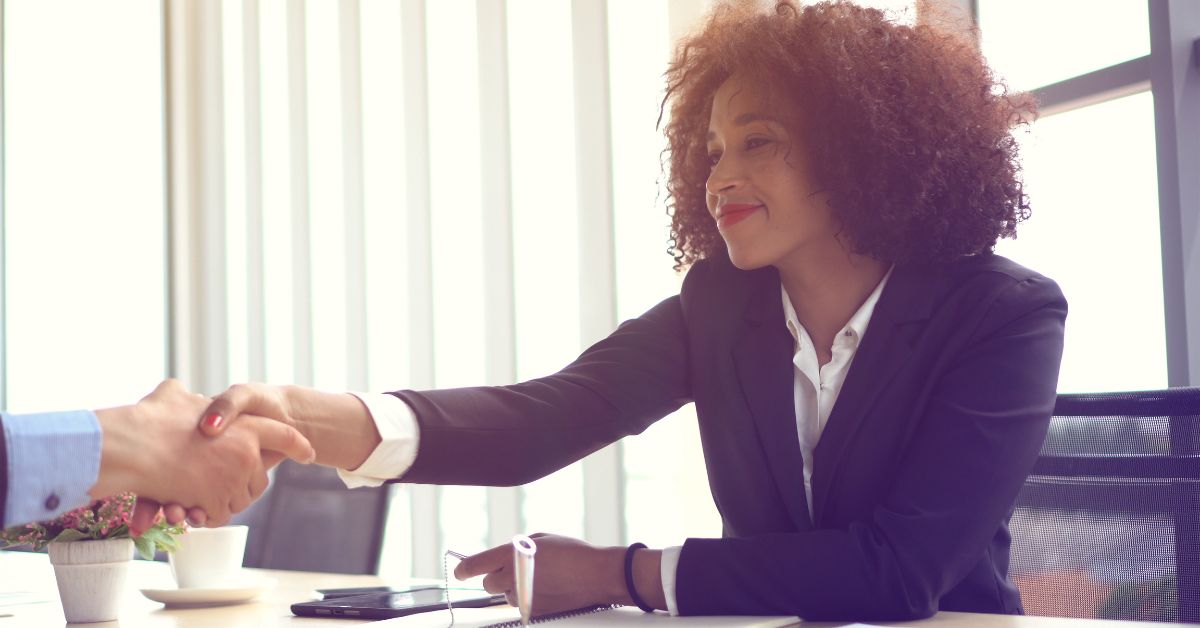 According to recent research, 29.5% of all salespeople are women, while 70.5% are men. And yet, according to a Harvard Business Review study, women are the ones who are outperforming their male counterparts – with 86% achieving quota, compared to 78% of men.
So despite the statistics, how and why are women making a larger impact in the sales industry, and what can be done to narrow the gender gap?
Continuing Personable Interactions Versus One-off Transactions
While both men and women have varied skills and tend to use them at different levels, men tend to focus solely on outcomes, while women are more likely to focus on making connections, which ultimately translates into creating meaningful relationships and more impactful sales.
This skill also comes in handy with today's modern buyer, who, thanks to the internet, has a plethora of information on a company before an introduction is made. By the time a company and a potential customer engage in conversation, the customer expects there will be something of value beyond a typical demo and insight shared that can't be found online. They want to feel heard and understood.
Revenue and Retention Solve All Problems
In addition to personable interactions with customers, the market itself is shifting. What seems to be top of mind for all businesses is revenue and retention as the path towards solving all problems.
But when you think about it, it's not the initial sale that brings revenue and retention. Understanding a customer's business and pain points post-sale is ultimately what helps companies attain more revenue and growth through continuous sales.
Let's look at an example. Many companies have gone through layoffs in 2023 and one reason may have been that their focus was on closing net new business the previous year. In reality, a shift in mindset to focusing on the post-sale, where you grow, nurture, and sustain a relationship is how you build long-term customers and achieve greater revenue and growth.
This 'efficient growth' is achieved when customers buy and then renew, which is more likely with the sales approach that female sellers favor.
Millennials Prefer Female Bosses
Millennials have been shown to prefer female leaders. What this tells us is that employees want to see leaders who are empathetic, and who look like them (and likely want mentorship opportunities, too). Another reason millennials likely prefer a female boss is that female bosses tend to make employees feel heard and understood.
It's critical for companies to consider and implement ways to uplift women in sales and, more generally, in the workplace – which translates into greater revenue and growth for the business.
Part of that is recognizing that many businesses largely look through a male lens and need to change that habit. Beyond hiring more women, companies need to support them and set them up for success. Yet, according to research from MIT, as women go "up the ladder," it becomes exponentially harder for them to get promoted.
Sadly, some companies are still hiring women to "tick a box" – and the problem with this is if you aren't treating her the same way you would treat a male in a leadership role, you likely won't end up keeping her. And what kind of message does this send to your team? It has a compounding effect.
The Bottom Rung Effect
Another issue facing many women in the sales industry is that they aren't able to get promoted into sales leadership positions because:
They didn't get that initial leadership position in the first place, or
They didn't get that first promotion because their value or skills weren't recognized the same as a male colleague.
Simply put, if a woman doesn't get that first promotion, she will always be one level behind, making it difficult to reach the C-suite down the line. Companies need to understand and be open to the fact that success looks different from one person to the other and there is no singular "right" way.
The focus needs to be on what is required to do the job well and center around that. Competency displays in different ways. How a person crosses the finish line is going to differ from one person to the other. Companies can no longer lead with an old-school (read: male-centric) mentality.
How to Get There
The bottom line is this: A more diverse and inclusive sales team with women at all levels not only promotes an overall healthy workplace and empowers women in sales to thrive, but it also shows up on the bottom line – and that's beneficial for everyone.
About the Authors
Val Riley is currently Senior Director of Content & Digital Marketing at Insightly.
Amy Volas is an enterprise sales fanatic and startup junkie with over 20 years and $100M+ worth of deals closed. She is the Founder & CEO, Avenue Talent Partners.