I'm happy to announce that another inspiring business woman has joined the Women On Business writing team. You can read her bio below where you'll find links to find her social profiles and website. Look for posts from Deborah on Women On Business!
About Deborah Skye King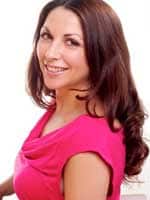 Deborah Skye King is President of Soul Therapy International and North America's #1 Soul Therapist. She works with female entrepreneurs globally to empower, educate and inspire through her online certificate trainings and coaching programs.
For the last 28 years she has been leading and participating in sacred travel to some of the worlds most beautiful and exotic locations, today she leads women on Spiritual Retreats in Costa Rica and Bali.
You can visit her site at www.DeborahSkyeKing.com or follow her on Twitter @skyeking.
Please join me in welcoming Deborah to Women On Business!