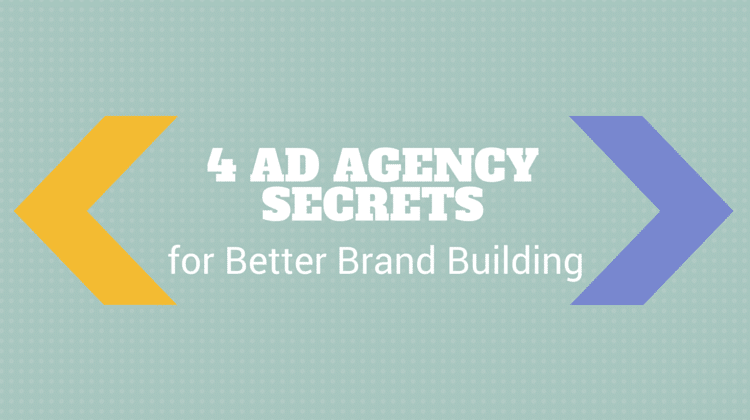 Nowadays, reaching out and selling to customers is easier thanks to online networking and social media. The problem is several businesses are using the same methods.
How do you elevate your brand to claim its niche in the market? What steps will you take to get new customers and make them loyal enough to keep coming back for more?
We might find the answer in four ways advertising agencies make their clients famous:
1. Make Your Brand Stand for Something
Today's marketing landscape is cluttered with many products and twice as much marketing, all to land a sale.
To stand above the competition, your brand needs solid core principles to draw like-minded customers. For example:
Will your brand make technology fun and simple for everyone like Apple?
Will you encourage reaching for your goals unquestioningly like Nike?
Will you provide a comfortable hangout between work and home like Starbucks?
Reinforcing your brand with your chosen values will define the tone, mood, and message to make your brand reach the customers you want.
By banking on shared beliefs, your advertising and marketing messages become more consistent and relevant to your target market.
This gives like-minded prospects a higher chance of buying your products over the competition.
Marketing to people with similar interests applies to every networking campaign you use, be it through Twitter, LinkedIn, or Facebook.
2. Identify Your Target Market's Needs and Wants
Everyone will always have expectations before buying anything. For example, are you:
Expecting this smartphone to be stylish and easy to use or practical and customizable?
Looking for sports apparel that enhances your personal image or helps you perform better?
Concerned about a coffee blend's taste or its ability to wake you up?
Regardless of what products they look for, similar expectations will apply to other customers. Some may want status symbols to boost their personal image, while practical-minded people may prefer function over form.
Familiarizing yourself with these considerations is the key to selling to the right people.
For example, to attract customers with deep pockets, Apple's products are marketed as stylish must-haves that are easy to use. This is opposed to Samsung's modestly-priced Android gadgets that appeal to practical users.
Whatever message you use, your brand building efforts must meet your customer's expectations for them to buy it. Otherwise, they'll shift to other competitors vying for their investment.
3. Trump the Competition
With all the other companies selling me-too products and services, you're most likely offering a similar product under a different marketing wrapper.
How do you define your trump card for carving your own niche in the marketplace?
Identify the rivals you can challenge and set them apart from the ones you can't. Then find out which of their weaknesses to exploit.
Let's take a look at how our examples carved out their slices of the consumer base:
Samsung and Apple's rivalry is rooted in their respective fans favoring either practical or stylish gadgets.
Starbucks carved its own niche by positioning itself as a hangout for friends and colleagues.
Nike's "Just Do It" campaign challenged Adidas by attracting sportsmen looking to achieve their goals.
Offer your target market something that others can't. This can be a product benefit similar to Apple and Samsung, an ideal like Nike, or an environment like Starbucks.
A unique offer, if just unique on the surface, lets you entice potential customers better.
Once you carve your own slice of the pie and more prospects become attracted to your message, they can form their own opinions to share online with more people, which are hopefully positive.
4. Involve Your Customers Online
Social media has made it easier for customers to share opinions about your brand online.
These tend to be more candid compared to corporate advertising. Since these usually come from those who've already tried your products, your brand's reputation can be built or broken instantly.
One notorious example was the recent bending problem of Apple's iPhone 6 Plus phones. The issue was big enough to prompt both consumers and non-competing brands to take potshots at them online.
On the other hand, you can also build your brand's reputation by utilizing user-generated content.
When Starbucks launched its 2014 White Cup Contest, they showed that they were open to outside help in building their brand. This effectively strengthened existing customer relationships and built new ones as well.
Take time to identify sites where people talk about your brand, then interact with them.
Will you share industry-relevant news to attract business partners on LinkedIn?
Do you need to actively invite customers to participate in contests using Facebook or Twitter?
Will you give customers an avenue to share their opinions on your brand's activities on blog sites?
These online pages are your avenues, places to involve people in improving your brand the way Starbucks did.
The Bottom Line: Branding is Everything!
Defining your brand's principles, promoting yourself, and outselling the competition are the three crucial steps to building your brand.
Maintaining your brand is a different matter.
While it's important to attract fresh sales, you need loyal customers to keep your brand afloat, the same way a friend keeps promises to build trust.
Involve customers in improving your brand to keep them coming back to you. Your efforts will pay off if you connect to a dedicated group of customers, much like Starbucks did.
If your brand manages to deliver and exceed these promises, satisfied customers will likely build your brand's reputation for you by sharing their opinions online.
On the other hand, the reverse will happen if you fail to meet their expectations.
Stand above the competition and maintain your market share by keeping an open ear and staying true to your brand's values.
References
Aitchison, Jim. Cutting Edge Advertising: How to Create the World's Best Print for Brands in the 21st Century. 2nd ed. Singapore: Pearson Prentice Hall, 2004.
Michaelson, G., & Michaelson, S. Sun Tzu: The Art of War for Managers, 50 Strategic Rules, Updated for Today's Business (2nd Ed.). Avon, Mass.: Adams Media, 2010.
Sullivan, Luke. Hey, Whipple, Squeeze This: A Guide to Creating Great Ads. 3rd ed. Hoboken, N.J.: John Wiley & Sons, 2008.
About the Author
About the Rick Enrico is the CEO and Founder of SlideGenius, Inc. He regularly publishes expert presentation tips on the SlideGenius blog.