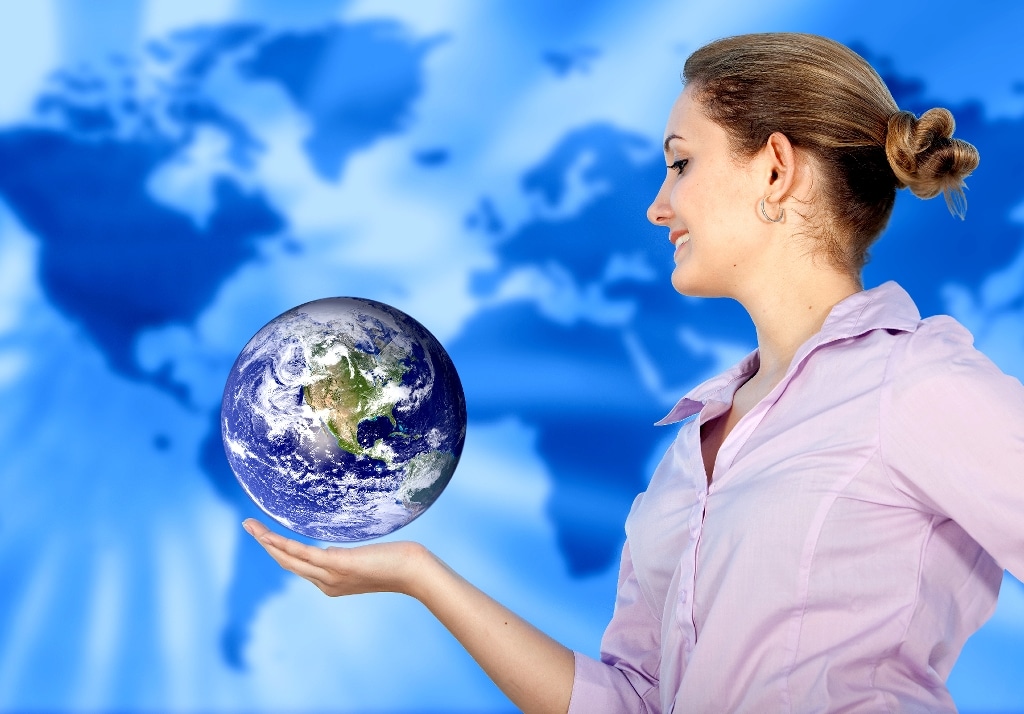 America's job recovery is finally in full swing.  However, jobs with decent pay and benefits are still proving to be elusive — largely due to the increased competition caused by the surplus of supply and the internationalization of the labor market.
It's even more difficult for those with significant disadvantages such as being currently unemployed, re-entering the workforce, or coming fresh out of college with a mere two-month internship on your resume. The fact that the job market has become increasingly globalized hasn't made it any easier, as prospective employees find themselves competing against candidates worldwide.
Here are six ways to make yourself more competitive in the global job market and ensure that you get that next job or promotion.
1. Always Be Acquiring New Skills
Employers are always looking for the "perfect" candidate, and usually that person has the something extra employers are looking for. So if you don't feel your skills are diverse, do something about it – take classes, master unfamiliar software, or get on-the-job training. Professional skills are often the key differentiation between candidates.
If you work in fiscal affairs, don't just crunch numbers and balance the budget. Learn how to solve problems or fulfill tasks that contribute to the bigger picture. If you're an ESL teacher, learn one or two other languages and give yourself the option of being both an ESL teacher and a foreign language teacher. These are the kind of "extras" that the global job market demands.
2. Get Creative
As technology replaces more and more human-powered tasks, work against this tide by showcasing your creativity and problem-solving skills. Show your value with creative insight and skills that can't be outdone by software or automation. Creativity is one of your greatest weapons against the machines that could possibly replace you.
3. Learn and Develop Language Skills
Language skills are probably the most important skills for getting ahead in the global job market. They are highly desirable to global employers, exceedingly helpful within an international job market, and an all-around enviable skill.
If your dream job was up for grabs and it boiled down to you and two others—and you speak another language fluently but they don't—it's almost guaranteed you'd get the job. Comparing America's foreign language deficit with the fact that over 764,000 international students enroll in U.S. universities annually, this is an essential skill to focus on for Americans.
4. Be a Leader and Show Initiative
Being a leader and showing initiative depend on each other. Leadership can be manifested with solid initiative, and good leaders consistently take initiative.
Prove your worth by anticipating what needs done, and influence others to follow your example. When problems arise, be enterprising enough to make quick and efficient decisions toward a resolution. Good leadership can take you a long way in any work environment.
5. Level Up
Impress your employer or prospective employer by giving more bang for their buck. Don't settle for simply satisfying a job's requirements—go beyond that and offer something more. Convey the "extras" you have in your repertoire.
For example, if you're a business legal consultant, demonstrate your areas of legal knowledge outside of just international business law. Show them you know your stuff when it comes to international property and real estate, or local foreign government processes.
6. Hone Your Cultural Awareness
Even if you don't work directly with international partners, it's imperative to understand your company's culture. Don't burn a crucial bridge because you didn't bother to learn cultural ins and outs. Be courteous enough to learn and understand cultural nuances wherever you may be, whether inside or outside of work. Practice good PR and you never know when another door could open.