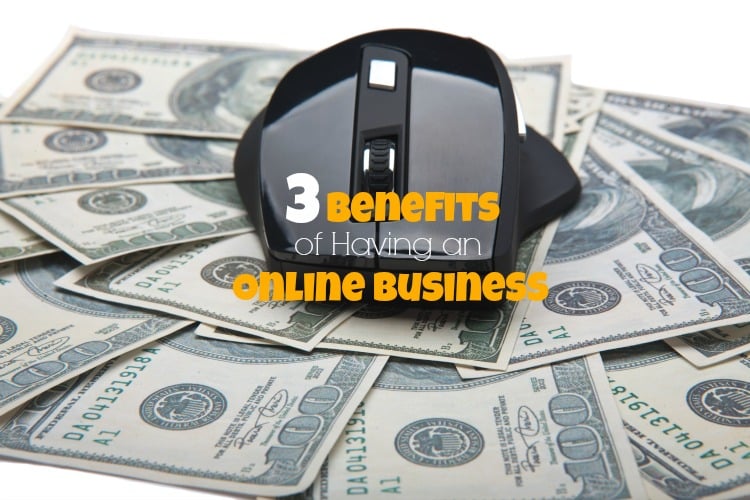 Have you considered opening an online business or moving your current business online? Now is the time to do it! Here are three benefits of having an online business to help you make the leap:
1. Easy to Relocate – Go Global
In life, we sometimes make sporadic life changes, such as relocating. This may be due to finding a job in another state, moving to make a better life for your family, etc. When making a huge decision to relocate, the first thing entrepreneurs will think about is their business.
Imagine being able to pick up and move anywhere you want in the world and still be able to run your business effectively. Well, by having an online business you can. Relocating will not affect you nearly as much as it would for someone who has a physical business location.
An online business allows you to go global from the comfort of your own home. Corporate America has even adapted to this concept. Several companies allow their employees to work from their homes without ever having to come into the office. Companies now have employees across the country because of the convenience of an online business.
2. Low Overhead Costs
Entrepreneurs want to turn a profit; this is part of the reason for being in business. Businesses tend to carry a lot of overhead costs, which hinders the business from making a profit, especially in the early stages. There are several overhead costs that are associated with having a physical building. You will need to pay monthly rent, utilities, office supplies and equipment, employees, software, hardware, etc.
When running an online business, most of those overhead costs are not needed. Due to an online business not having much overhead, it will lead to more profit. Many of the items you acquire when starting an online business are one time fees versus monthly, such as rent and utilities.
3. Flexibility
Everyone loves flexibility. Being able to create your own hours, speak to your clients outside of business hours, be open for business 24/7, etc.—this makes your life and your potential client's lives much easier.
Have you ever gone to a store to inquire about a product but they're closed, and their website doesn't have the information you need? An online business allows you access to everything you need and want all day, every day.
Oftentimes, online businesses set up chat features on their websites where you can chat with personnel one-on-one to ask questions. Flexibility and personal connection with clients generates more revenue because you've now gained their trust.
If you've ever been afraid to start a business, I encourage you to start your business online! It's quick, easy, and profitable. All you need is passion, motivation, and dedication.