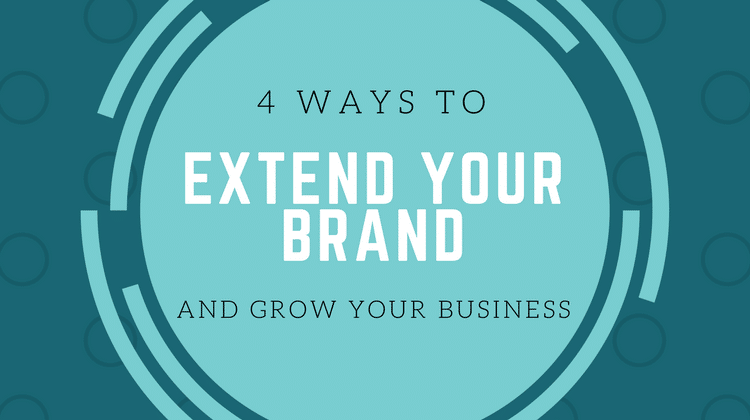 I'm often asked by small business owners about brand extensions and how they can extend their brands to build their businesses. One of the first things I tell them is that they need to understand the ways they can extend their brands and how each way can affect their business before they can make any plans or decisions.
Once a brand has been proven to be successful, it's natural for business owners to start thinking about how they can leverage that success in new ways to build their businesses even more. Brand extensions are an obvious option. However, there are several different ways you can extend a brand's success into new areas, and you need to evaluate each one before you set your goals.
Following are descriptions of the four primary ways you can extend a brand:
1. Line Extension
The easiest way to extend a brand is to add branded products within the existing product line. The brand has already gained recognition and loyalty within a specific product line, so it makes sense to add complimentary products. For example, a shampoo brand could add a conditioner product, hairspray product, and so on.
Line extensions require the least investment because consumers in that space are already aware of the brand and already have perceptions about it. They may have even purchased it already.
2. Category Extensions
Category extensions occur across complementary categories thereby extending the brand promise to a larger target audience within the same industry. For example, a shampoo company might introduce a branded soap or lotion. Instead of only doing business within the hair care category of the overall health and beauty vertical, the company can extend the brand into more areas of that vertical.
Category extensions are most successful when new products match the original brand promise. Since the brand is already known in some capacity in the industry, consumers are more likely to trust it and try it within a new category than they might be to try a completely new brand. Also, distributors and retailers are more likely to provide shelf space to a proven brand.
3. Market Extensions
Market extensions occur when a brand is introduced in a completely different category of products within a different market. For example, the shampoo company might enter the pet care market with a new pet shampoo. Alternately, the company might release a new line of branded household cleaners to gain a foothold in that market. Market extensions can introduce a brand to a new consumer audience.
Market extensions are the most costly of the three extension options listed above because the brand might not already be known to consumers, distributors, retailers, and so on in that market.
4. Geographic Extensions
Brands can also be extended by introducing them to completely new geographic markets. For example, if the shampoo company's brand is regional, it could introduce its brand in new parts of the country or in new countries around the world.
Of all the brand extension options, this is by far the most expensive because it's like starting from scratch in terms of raising awareness, securing retail shelf space, and so on. However, you can apply the lessons learned in your original brand launches to reduce costs and increase the potential for geographic extension success.
Should You Extend Your Brand?
Extending a brand is a strategic decision that requires research and analysis. Don't jump into a brand extension based on a hunch. Make sure you have the data to back up your decision!