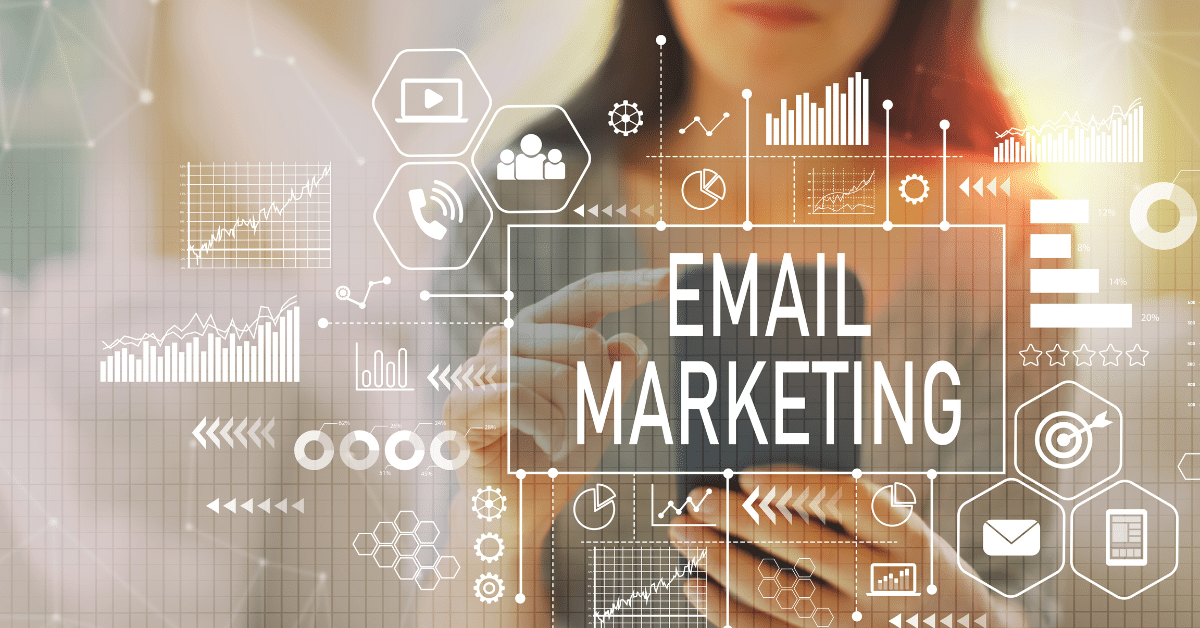 Email marketing revenue is estimated to reach almost $11 billion by the end of 2023 according to Statista, and according to Campaign Monitor, 64% of small businesses use email marketing to reach their customers.
Email marketing doesn't need to be complicated or overly time consuming, and you don't need a team of marketers to get started. Here are five steps to launch your first email marketing campaign. 
1. Choose an Email Marketing Platform
Select a platform that is easy to use, cost-effective, and suits your current needs. If you are just starting out, you do not need to invest in a platform with features you won't understand or be able to use.
You want to be able to easily manage your contacts, build basic templates and designs without HTML, and easily read your results. Most small businesses and startups are using Mailchimp or Constant Contact.
2. Build Your Email List
This is a step you can work on at any time and something you should be continually focused on. Build your list of email subscribers by collecting emails from your website visitors, social media followers, and at in-person events.
You can also offer incentives, such as discounts or exclusive content, to encourage people to sign up. Every opportunity that you have to capture an email, take advantage of it!
3. Create Your First Campaign
Design your email campaign using templates provided by your email marketing platform customized with your branding.
Include a clear and attention-grabbing subject line, a personalized greeting, and compelling content that is relevant to your audience. Make sure to also include a call-to-action that encourages your subscribers to take action.
4. Proofread and Test, but Don't Overthink It
Review and test your email campaign. Send it to an employee or someone with an eye for copywriting who understands your audience, but don't overthink it!
Don't let your fear of the unknown paralyze you to inaction. If you are spending hours agonizing over the subject line or worrying if your call to action is compelling, it is best to keep moving and get that email out the door!
5. Analyze Your Results
Review your email campaign performance and analyze your results looking at open rates, click through rates, and unsubscribes. Once you have several sends under your belt, you can look for patterns in your data to see what worked and what didn't. 
Email marketing can be a great way to generate business and deepen your relationship with your customers. Often, the hardest step is making the decision to jump in. Hopefully these steps will make the decision to say "yes" easier.