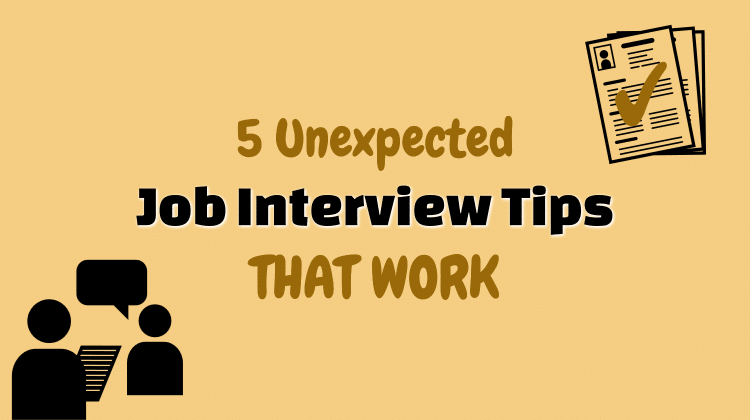 Sponsored by Brock Beauty Inc.
You've gotten a call from a company you really want to work for asking you to schedule a job interview. Congratulations! The next step is making sure you nail the interview and get the job offer.
Don't worry! Few people are comfortable in an interviewing situation, including the interviewer! However, there are things you can do to stand out from the crowd without drifting too far out of your comfort zone.
Before that phone call comes, you need to do some preparation to show you're the right candidate. There are many job interview tips available, but here are five less known tips that could make the difference between hearing "yes" or "no" when your job interview is done.
1. Schedule Your Job Interview for the Right Time
Research shows that taking the first interview time slot is best. That's because people consistently prefer the option which comes first, regardless of the situation. However, this is most pronounced when a decision has to be made quickly.
With that in mind, if the company needs to fill the role quickly, interview as soon as possible. If time isn't a critical factor, then you have some leeway, but try to choose a morning interview time when the interviewer will be fresh and less distracted.
2. Clean up Your Social Media Profiles in Advance
Did you know that research has found 93% of hiring managers review job applicants' social media profiles before they considering hiring any of those applicants? Do all of your social media profiles present the right image to hiring managers? If not, you need to clean them up right now.
Go through every profile and delete inappropriate posts, images, videos, and so on or make that questionable content private. If one of your connections has a tendency to publish inappropriate content or comments on your timeline, ask him or her to stop or unfriend that person.
3. Find and Follow the Right People on Social Media
As you learned in #2, 93% of hiring managers will look at your social media profiles before they interview you (and most will look again after your interview as they try to make a decision about you). You have a chance to impress them before you meet them by following influencers in your industry, relevant companies, brands, and organizations, and even employees at the company where you're interviewing. Many of them will notice that you're plugged into the industry.
It's also important to follow everyone you interview with at a company on LinkedIn. Within 24 hours of an interview, you should send a thank you note and a LinkedIn connection request. They may or may not accept the connection request, but sending it could be the extra "something" that makes you stand out in their minds in a positive way.
4. Dress for the Role You Ultimately Want, Not the Job You're Interviewing For
Your appearance will affect how hiring managers perceive you, so make sure you're dressed not just for the job you're interviewing for but actually for the job you ultimately want in the future. In other words, if you're interviewing for a customer service representative role but you have goals to become the customer service department manager, dress for the manager role.
Take time not just to choose the right clothes but the right hairstyle and accessories as well. Don't wear obtrusive jewelry. Do bring a professional-looking briefcase/bag with a notepad, pen, copies of your resume, samples of your work (if appropriate), and an application cheat sheet that includes information about your previous jobs, supervisor contact information, education, and so on. This speeds up the process to fill out the official application and gives you more time to sit, breathe, and try to relax before your interview.
5. Prepare Your Standard Interview Question Answers
You can guarantee that you'll be asked standard interview questions like:
Could you tell me about yourself?
Could you describe a problem you've faced at work and how you solved it?
Could you tell me about your strengths and weaknesses?
The trick to answering these questions is to prepare stories. Develop a number of PAR anecdotes (Problem, Action, Result) that identify the situation, how you solved it, and what changed after your solution was put in place. If you have a bunch of these anecdotes in your arsenal, you'll be ready no matter what questions an interviewer fires at you!
Your Next Steps
The most important three steps you need to take to nail your next job interview are:
Prepare
Practice
Repeat
There really is no better way to become a memorable interviewee (for the right reasons) than following these three steps. The more you interview, the better you get, but first, you have to prepare. Good luck!