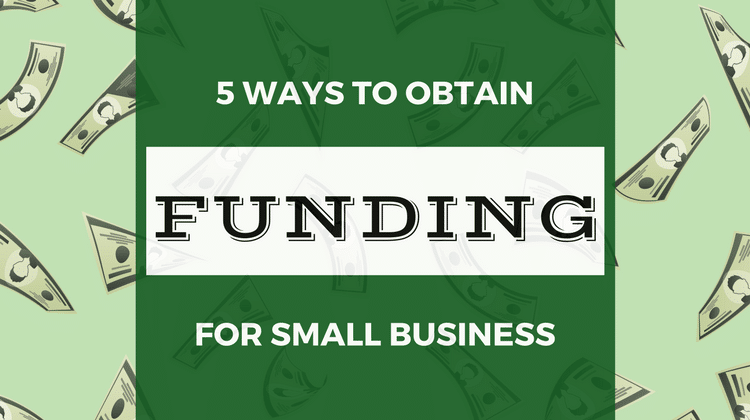 Sponsored by The Doan Law Firm P.C.:
There's never been a better time to start your very own small business — especially with so many government loans available and lowered barriers to entry available today. The latter doesn't go for all industries, of course; but a part of the process is finding the viable ones through research.
The legal ramifications of starting your own business are available online; and although you don't necessarily need information from an attorney on the setting-up process, you should consult one on issues of liability and insurance if you plan on hiring employees or opening a physical location. After all, even if it's just you working, someone can hurt themselves on your property and hold you liable.
The next order of business, of course, is securing the funds you'll need. There is a multitude of ways, and we'll go through a few of them one-by-one below.
1. Secure a Small Business Loan
How is it that more small businesses are springing up these days despite the reservation that banks have in giving out loans after the 2008 housing collapse? Well, the government has stepped up to offer small business loans. Even better, so have private enterprises.
Before you start, beware that securing such a loan can be time-consuming if you really want the best terms for the capital you're about to receive. Have a good business plan all worked out, a stash of your own money (you don't need much), and a timetable for when you expect profits to start coming in.
2. Credit Cards
It's become easier than ever to apply for credit cards from both the major vendors and the smaller ones. The interest rates you can command are dependent on your credit history; your FICO score is a direct reflection of your creditworthiness. Anytime you fill out a new application, other lenders are notified, and you'll likely receive even more offers.
It's easy enough to obtain several tens-of-thousands of dollars worth of credit. If you plan on using this to start a small business, you may need to consolidate down the line to get all payments in a single place. This may raise your interest rate by a small amount; but it also improves your FICO score because it's considered to be a different kind of credit.
3. Angel Investors
More than any other method, this one involves networking; you've got to know the right people to get your foot solidly in the door. It's still quite possible even if you don't have the requisite social network; but you'd better have dotted your i's and crossed all your t's before embarking on the angel investor ark.
The main thing to keep in mind is the cost — the angel investor will require a piece of your business, and you are legally obligated to act in the best interests of the business since they are de facto partners. The key component of readiness to launch here is having projections ready — you want them to be reasonably assured of the future success of your venture using hard numbers.
4. Ask Family Members
Do you have a rich uncle? How about a well-off aunt? Now is the time to hit them up for funding. Alternatively, you can ask several family members and very close friends who will, collectively, be able to part with enough capital to start off your business right. You don't have to worry about bank interest rates and angel investors taking percentages of the business. You DO have to worry about how a failed business might affect personal relationships, though.
5. Crowdfunding as an Option
Crowdfunding is such a successful method of raising capital that several high-profile outfits dedicated exclusively to it have sprung up in recent years. Plumfund, Kickstarter, and GoFundme are just a few of the more popular ones.
With this method, you use the World Wide Web to ask legions of people to donate a small amount to your idea. As you might have guessed, you generally need a plan with which a lot of people can resonate for best results. If you've got a solid angle — such as donating a fraction of profits to a green charity or something — then it's worth a shot to go the crowdfunding route.