Guest post by Sarah Hedayati (learn more about Sarah at the end of this post)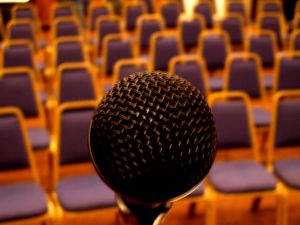 I've been fond of the show Undercover Boss since it premiered two years ago. I hadn't seen the show in a while, so the other night I decided to tune in. Most of the episodes focus on a CEO who goes undercover and takes on some of the grunt jobs to find out what it's like to work for their company.
This particular episode stood out to me, because the executive that went undercover was the Chief Talent Officer for Popeyes Louisiana Kitchen. She went undercover to learn more about the employee experience. Instead of just finding out what it takes to make the company run, she was more concerned with what it takes to make employees successful.
So this got me thinking, how can you amplify the employee voice?
Employees are at the frontline, often times interacting with customers themselves. They have feedback to share from the customers' perspective as well as their own. If you want to continually improve your business, start with your employees!
Schedule Think Tank Meetings
If you manage a team, chances are you have group and/or one-on-one meetings. View these as an opportunity to hear from your employees. What areas are working well and what areas need improvement. If you can, try holding think tank meetings at least once a quarter if not once a month. Employees are a company's greatest asset and often overlooked for ideas and feedback. If you fail to ask, employees may never share.
Two-way Coaching
When you meet with employees one-on-one, make sure the conversation goes both ways. While you probably have an agenda you want to focus on, make sure employees have an opportunity to ask questions and add comments. Try asking, "Is there anything I can do to make your work experience better?" While a direct question may not get a response right away, encourage employees to come to you if they think of something in the future.
Survey Your Employees
Another approach to gather feedback from employees is to give them an employee satisfaction survey. This offers employees an opportunity to share their insights candidly and anonymously. While sharing in person allows a dialogue to begin, some employees will be more comfortable sharing when they have time to think and develop their ideas.
Amplifying the employee voice is becoming more important as turnover increases. A lot of companies are concerned that as the economy improves, unhappy employees will leave for better work environments and opportunities. To increase employee satisfaction and reduce turnover at your company, amplify the employee voice!
About the Author
Sarah Hedayati is a Customer Experience Professional for Impact Learning Systems, a provider of customer service certification. She is an advocate for providing customers the best experience possible. Impact Learning Systems is an international customer service training organization that creates breakthrough improvement in the performance of sales, service, and support staff.
Image: Charlie Balch