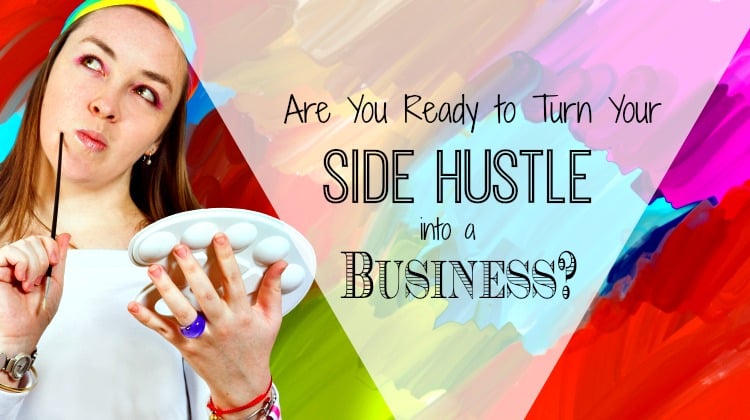 Side hustles are generally born out of necessity or passion. They tend to maximize our skills and capacities or release our creativity. Converting a side hustle into a business is often a slippery slope because whether your side hustle is born out of necessity or born out of passion, the realities of formalizing a business can be disheartening.
A side hustle that generates money is not a business; regardless of how much money you make. Also, just because you have fun doing what you love doesn't mean you can make a living at it. Turning a side hustle into a business requires some thought. A business doesn't need to be big to be viable and self-sustained. However, it does need to be properly organized and set-up for success.
Plan, Direction and Priorities
Business requires planning. Planning requires thought. When your side hustle is a business, your plans are in writing and describe the "who, what, when, where and how" of things—not a 30-page business plan, but a succinct plan.
You have a vision for how you are going to grow and/or scale your activities. You have set your priorities in order and are committed, dedicated and disciplined for the work ahead. You can't compete without a plan.
Make It Real
A real business has a real presence. It has a website, dedicated phone number, it is legally formed (i.e. sole proprietor, LLC, S-Corp, etc.), it has a bank account, administrative tools, etc. It has a profile.
When your side hustle is a business, you are establishing functional systems and processes. A business is a legal entity, and it is fully operational, yet flexible as it learns what works well and what doesn't.
Client Centric Product and Services
Whether you are selling a product or a service, the end result is client centric. A side hustle is about your needs. A business is about the needs of the client. Your objective is to increase the satisfaction of the client.
Without clients, there is no business. When your side hustle is a business, you are tuned into your clients' needs and concerns and you are taking the necessary steps to improve the client experience.
Marketing Plan and Budget
Just because you build it, doesn't mean they will come. Hanging the "open" sign on the door, does not guarantee a sale. You have to engage your clients; proactively meet them where they are. You have to give them a reason to want or need what you provide.
When your side hustle is a business, you know when and how to communicate with your audience. You have a plan for lead generation and sales and you are mindful of your ROI (return on investment) benchmarks.
Business Tribe/Support System
Smart business owners know they can't do it all and they can't do it alone. They know when to delegate and they know who to delegate to. They know how to streamline and automate where needed and necessary.
Turning your side hustle into a business takes work—hard work. You have to be and do everything to get things going. However, there comes a point and time when you have to be smart with your time and tasks. You have to know when to allow others to help you grow.
Know Your Numbers
Every business needs to know their numbers—what their products costs to manufacture, what their time is worth in service, what their break-even point is, how much their overhead is, etc.
When your side hustle is a business, you shift from "making some extra cash" to knowing where and when every penny comes from and how and why every penny is spent.