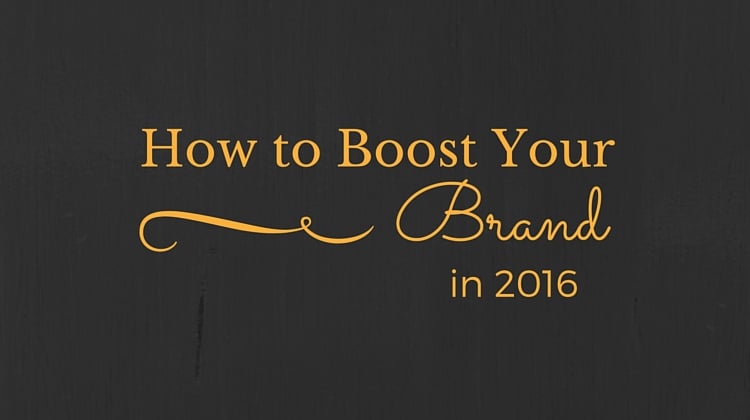 So… what is a brand?
"A brand is a reason to choose." Cheryl Burgess – Blue Focus Marketing
"Branding is the sub-total of all the "experiences" your customers have with your business." Bryan Eisenberg – Author of Waiting for Your Cat to Bark
"A brand is a singular idea or concept that you own inside the mind of a prospect." Al Ries – Author of Positioning: the Battle for Your Mind
Why do a Brand Reboot?
"Like when a child is born and given a name, a brand needs nurturing, support, development, and continuous care in order to thrive and grow." Lisa Buyer – The Buyer Group
You may have had a great 'brand vision' when you first started your business; your business plan laid it all out and you got that killer logo you know will be timeless…
But once things start happening with that business, more people come on board, products and services get updated… that strong brand can start to weaken under the load.
Doing a brand reboot each year is a great way to prevent this from happening.
What is a Brand Reboot?
It doesn't mean redesigning your logo from scratch or totally changing how you address your customers. It means reassessing what your brand vision is—your goals, what's important to you, what makes your brand a leader in your field. From there, you can determine if your brand is still reflecting this, and if not-what to adjust.
Here are some of the things you can ask yourself:
What's the Big Picture?
Having the big picture in mind to begin this process of looking at your brand is crucial. Without knowing what direction you want your brand to take, short term and longer term, you can easily go off track.
What is your brand's reason for existing?
What would your brand never offer or do?
Where do you see your brand in 5 years?
What is Your Mission Statement?
This is similar to your 'value proposition' but basically, it's the factors that separate you from the competition. It's time to think about makes your brand special.
What do you do?
How do you do it?
Who do you do it for?
What differentiates you?
Who is Your Target Market?
Knowing your ideal customer is central to your brand. Different markets have different needs from their brands and are highly sensitive to branding (albeit subconsciously).
How would your ideal customer describe you?
What emotions does your brand elicit in your customer?
What problem/pain point does your brand solve?
What objections might your market have? How would you overcome them?
What's Your Tone of Voice?
Just as important as your logo or brand colors are the words you use. Your voice needs to be consistent and what you want your audience to hear. It could be playful or serious, formal or casual, or verbose or snappy.
It's not just evident in your copy either. It can carry through to the kind of images you select on your website or what you choose to share on social media. One way to look at it (even if it feels a bit silly) is to imagine your brand as a person. Now, describe your brand like you would describe a person.
What words describe your tone?
If your brand was a person, how would you describe them?
Where have you reflected your tone of voice so far?
Content Evaluation
Take a look at 5 of the most popular pieces of content you produced last year. (Eg. whitepapers, video content, blog posts, social media posts, webinars, eBooks, infographics, images)
Would it be of interest to your customer?
How does it address their pain points
Is it in a format that would appeal to them?
Is the tone of voice reflective of your brand?
Does the content fit with your brand's big picture? What is it's purpose?
Now that you've done the assessment, you can start making a list of any changes you want to make to your brand and your branding collateral.
Sources
What is a Brand? by Susan Gunelius
30 Branding Definitions by Heidi Cohen
About the Author
Cat Neligan offers web design and branding services through Cat Rose Design.