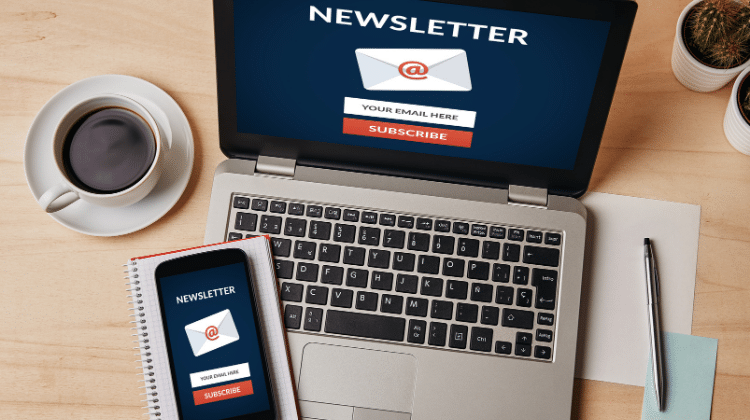 Single or double opt-in – which should you use when you ask people to subscribe to your email marketing list?
The great debate between whether email marketers should use double or single opt-in when collecting subscriber email addresses has been going on for many years. Only you can decide which to use based on your goals.
The following information should help you make your decision.
What is Single Opt-in Email Subscription?
Single opt-in is the simplest opt-in process. Here's how it works…
You publish a subscription form online and ask people to submit their email addresses to subscribe to your list. After they type in their email addresses and hit the subscribe button, they're done.
That's all there is to is. They're on your list and you can send them your email marketing messages.
What is Double Opt-in Email Subscription?
Double opt-in adds another step to the subscription process.
After subscribers enter their email addresses and hit the subscribe button on your online form, they receive an email message asking them to verify their subscription. When they open the email message, they're directed to click on a link inside to complete the verification process.
If they don't click that link, they won't get on your email list. If they do click the link, then they're on your list and you can email them in the future.
Choosing Between Single Opt-in and Double Opt-in
Using single opt-in will undoubtedly increase the number of subscribers on your list since it's inevitable that every person who submits your subscription form won't click the verification link in a subsequent double opt-in email message.
Keep in mind, recipient engagement is usually higher among double opt-in audiences, which affects your future deliverability rates. That's because email service providers like Gmail, Outlook, Apple, and so on look at how people engage with your past messages to determine whether or not to send your future messages to the inbox or spam.
If people consistently don't engage with your email messages (e.g., leave them in the inbox and never touch them) or negatively engage with them (e.g., delete them without opening them, mark them as spam, block you as a sender), your sender reputation will go down and email service providers will send more of your messages to spam rather than the inbox. You don't want that to happen!
Furthermore, with single opt-in, you'll likely get fake email addresses on your list. If you don't cleanse your list, those fake addresses could negatively affect engagement, your sender reputation, and the future deliverability of all of your email messages.
Key Takeaways about Single Opt-in vs. Double Opt-in for Email Marketing
The bottom line is whether you choose to use single opt-in or double opt-in is up to you and depends on whether you want a larger list or a more engaged list.
There is no right or wrong way to set up your opt-in process as long as you're prepared to monitor your sender reputation and keep your email marketing list clean by consistently removing undeliverable and disengaged addresses.
Try testing both to see which drives the best results for you based on your goals.
This article was adapted from Ultimate Guide to Email Marketing for Business