COUNTDOWN DAY 4:
With just four days to go until we reach Equal Pay Day on April 9, 2013, Women on Business is following up on our Countdown Day 5 article, which showed just how big the gender pay gap was in the 1970s, with a look at how little things changed a decade later.
Not much progress was made in closing the gender pay gap during the 1980s. Rather than earning only 60% of what a man earned for the same work in the 1970s, women in the 1980s were making 62% of what men in the same jobs were earning. That means a woman in the 1980s would earn $42,120 more over her 40-year career than a woman in the 1970s would have earned.
Subscribe to Women on Business or follow us on Twitter, so you don't miss Days 3, 2, and 1 in the Countdown to Equal Pay Day.
Please share these statistics with your own audiences, so more people become aware of how much work must still be done to achieve equal pay for equal work.
Click the image to view it at full size.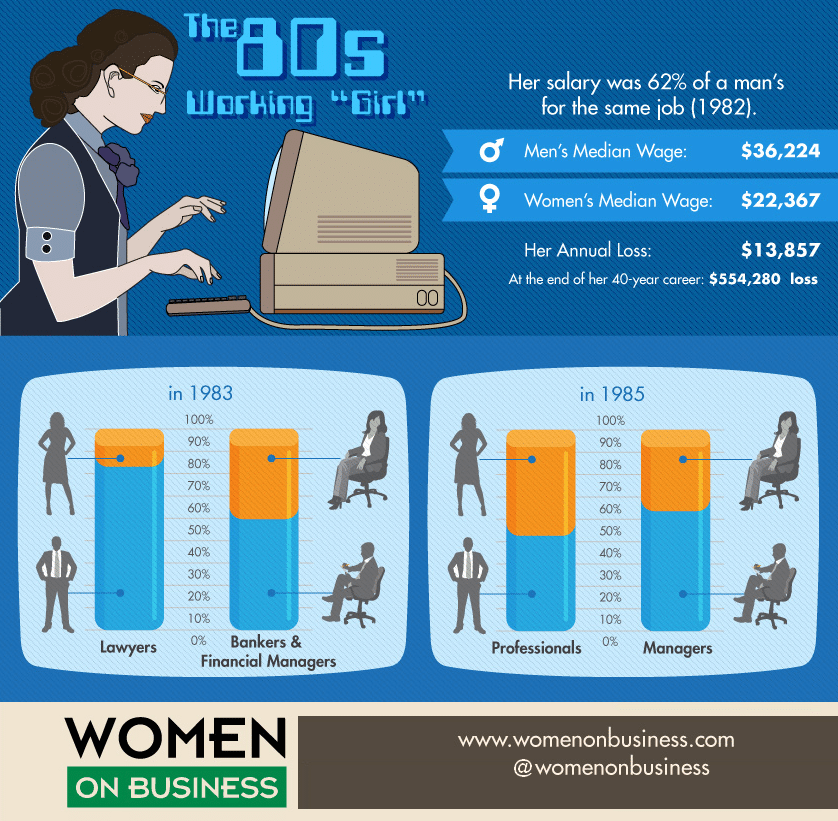 View the Gender Pay Gap Slideshow to learn more equal pay statistics.
In case you missed it, you can follow the link to view the Day 5 statistics, Countdown to Equal Pay Day – The Gender Pay Gap in the 1970s.