Please join me in welcoming Dr. Ann Gatty to the Women on Business contributor team. Ann is a business learning specialist who helps her clients create happy, healthy and productive work environments, and I know she'll bring insightful and informative content and conversations to Women on Business.
Ann is certainly qualified as an expert in her field! She received her PhD from the University of Pittsburgh, taught at Duquesne University, and Geneva College and is a certified teacher. Ann is the author of Reframe Your Life: Enjoying a Successful Career Journey
.  Currently, she is working on the creation of a business learning strategy to help with on the job training. You can learn more about Ann in her bio below.
About Dr. Ann Gatty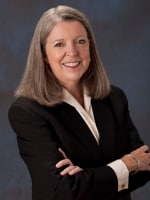 Dr. Ann Gatty is a business learning specialist with 30 years' experience, who believes that everyone has the capabilities to get where they want to go if they are enabled with the right strategies and tools.
She is the co-founder of DrsGattyPeopleSolutions.com, an organization that helps businesses develop strong leaders while creating a culture where self-improvement is an intrinsic part of the organization's value system. Ann works with clients to develop a strategic path towards the life they've always imagined.
Ann can be reached at 855-284-4448 or [email protected].