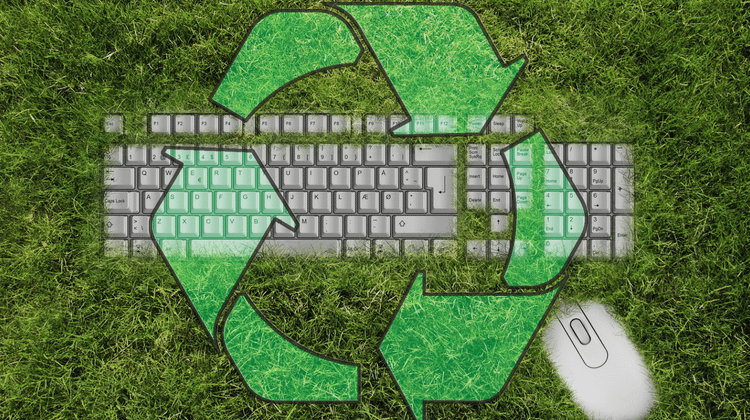 Sponsored by DRM:
E-waste, or electronic waste, comprises everything – from old VCRs to mobile phones, television sets, and everything similar. As the world is exploring new arenas of technology and increasingly depending on them for day-to-day life activities, levels of electronic waste are reaching unprecedented heights.
Today, the world desperately needs to adopt sustainable e-waste management solutions against such rapidly growing categories of waste.
What's Causing the E-waste Surge?
Although electronic waste is nothing new, several issues are causing it to become one of the primary reasons for concern of the modern-day world. With every passing day, new technology is being developed and launched in the market.
Homes can now be readily equipped with smart electronic gadgets. Mobile phone technology enables us to perform almost everything with a single touch. Television sets can now play/pause live shows and programs, and so much more.
While technology is making our lives simple and easy, it's also adding up to increased electronic consumption and wastage. Amid this, shorter lifespans and planned obsolescence of electronic gadgets add to the blame game.
Companies are manufacturing products with enhanced features and upgraded software, rendering the old versions as obsolete or outdated. With such conditioning, masses are forced to make a shift, invest in new gadgets, and discard old ones. Per a report published by one of the leading e-waste management companies of the U.S., only one-fourth of total e-waste generated per year undergoes e-waste recycling.
Problems that Surround E-waste
The ever-increasing sources of e-waste present a wide range of issues, including:
Mining of Finite Resources
The production of electronic devices demands the mining of valuable materials employing intensive mining operations. Recycling such materials can reduce the need for continuous metal extraction and green gas emission.
According to an environmental protection agency, e-waste recycling of mobile phones alone yields up to 75 lbs. of gold, 772 lbs. of silver, 35,000 lbs. of copper and 33 lbs. of palladium, which, if judicially utilized, can produce an equal number of gadgets again.
Hazardous Working Conditions
Despite constant efforts, workers in under-developed and developing nations sort electronic products by hand or make use of crude processing methods to recover useful components.
A study published by Basal Action Network where GPS trackers were installed in e-waste items revealed that a significant percentage of these materials were highly toxic and led to the deaths of handlers due to a number of improper e-waste handling methods.
Endangering the Environment
In addition to posing as a risk to workers, toxic components also serve as a risk to the environment. This is because e-waste is either improperly handled or disposed of in landfills, which ultimately causes air and soil contamination. The presence of mercury, lead, cadmium, and other similar components have the potential to seep into soil and groundwater and pollute these valuable resources.
Solutions to Reduce E-waste Production
More than ever, a solution to stop e-waste production has become a significant topic of concern today. Many people have pinpointed the need to advance e-waste recycling technologies, spread awareness among the masses, and develop convenient recycling programs to resolve the problem of electronic waste crisis.
Several companies have already begun working to find useful and practical solutions to recycle e-waste. Many organizations, on the other hand, have been specifically formed to increase awareness about e-waste recycling and advocate for this much-needed change.