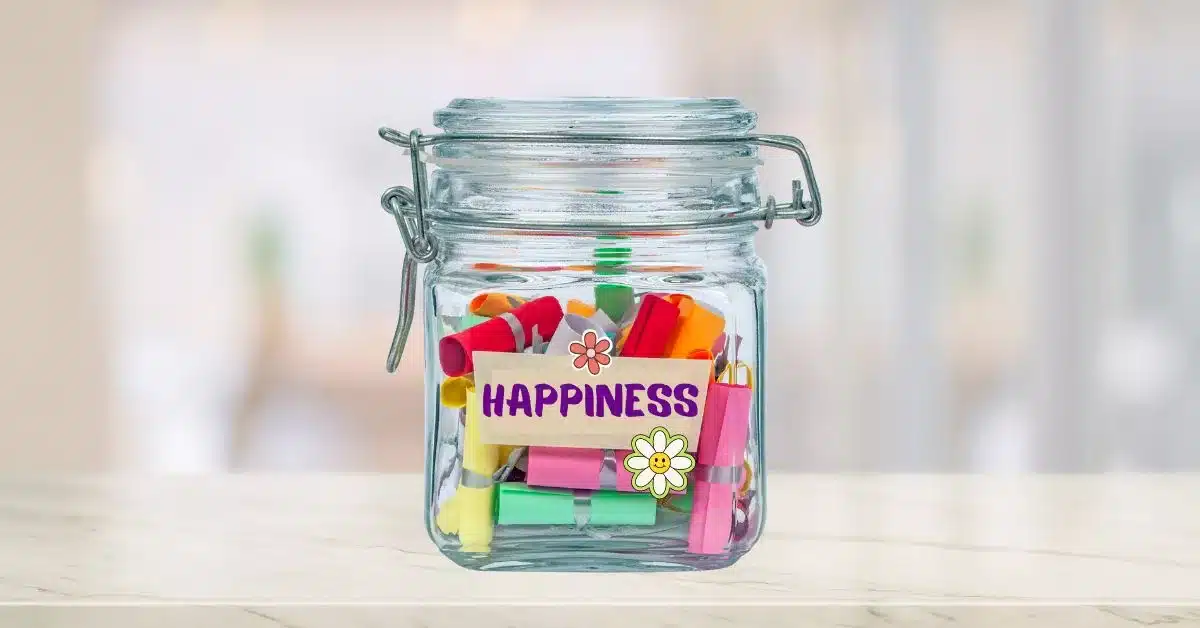 A happiness jar (also called a happy jar) is a simple and effective way to boost your happiness and gratitude. It's also fun!
This easy-to-make DIY project has become very popular in recent years. By taking just a few minutes each day to jot down happy moments and positive experiences, you can cultivate a more positive mindset and increase your overall sense of wellbeing.
With that said, let's take a closer look at what happiness jars are, how they work, and why they're so effective when it comes to boosting both happiness and gratitude. You'll also learn some ideas, tips, and tricks to make your own happiness jar and get the most out of using one.
What is a Happiness Jar?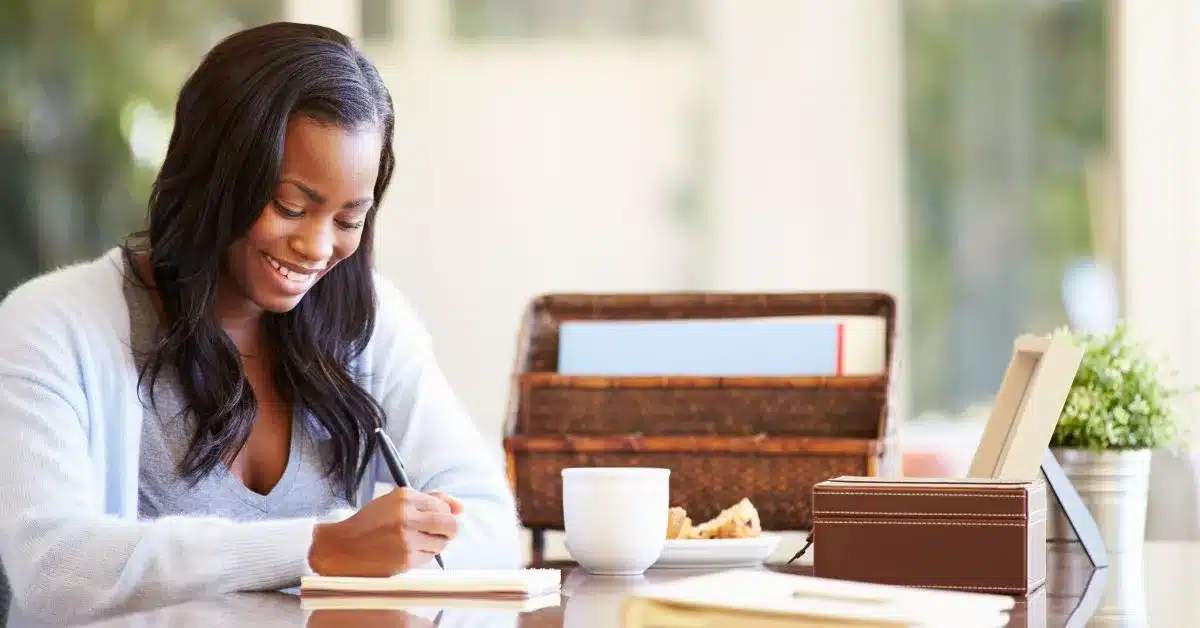 A happiness jar is a simple but powerful tool to cultivate gratitude and joy in your life. It involves taking a jar (or any container you choose) and filling it with small pieces of paper on which you write your happiest moment (or moments) that happened during your day.
You can also write down things you're grateful for on a particular day. These can be things like achieving a goal, sharing time with loved ones, great ideas that you had, laughing at a funny joke a friend told you, or even just enjoying a beautiful sunset.
Whenever you need a boost of positivity or gratitude, you can take out some of the notes and read them. This can be a great way to remind yourself of all the good things that happen to you!
The concept of a happiness jar was popularized by Elizabeth Gilbert, the author of the best-selling book Eat Pray Love. In her book, Elizabeth talks about how she started the practice of writing down moments that made her happy and storing them in a jar. She found that the act of consciously recognizing and recording these moments helped her focus on the positive aspects of her life and cultivate a sense of gratitude and joy.
Since then, the idea of a happiness jar has gained popularity and is now widely used as a tool for personal growth and self-care. Many people find that the practice of filling their happiness jar helps them develop a positive mindset, improve their overall wellbeing, realize their goals, and stay focused on the good things in their lives, even during difficult times.
Why Create a Happiness Jar?
Creating and using a happiness jar is one of the best ideas to remind yourself everyday of good things that occur on a daily basis – even on challenging days
Women, just like everyone else, can benefit greatly from creating a happiness jar for themselves. Here are a few reasons why:
Promotes a Positive Mindset
By focusing on and writing down positive moments in our lives, you'll train your brain to look for the good in situations. This helps you develop a positive mindset and a more optimistic outlook on life.
Increases Gratitude
Gratitude is a powerful emotion that can help you feel more content and satisfied with your life. When you write down things you're grateful for on a regular basis, you'll develop a sense of gratitude that can have a positive impact on your overall wellbeing.
Reminds You of Your Accomplishments
It's easy to forget about the small victories and accomplishments you achieve each day. However, if you write them down and store them in a special place, you'll have a physical reminder of all the good memories. You can look back on them whenever you need a boost of motivation or confidence.
Helps Manage Stress and Anxiety
Focusing on positive moments and practicing gratitude can help to reduce stress and anxiety levels. Creating a happiness jar can be a simple and effective way to incorporate these practices into our daily routine.
In short, happiness makes people healthier physically and mentally. While your happiness certainly doesn't depend on a happiness jar, using one can definitely help you in the future.
How to Make a Happiness Jar (and How to Use It)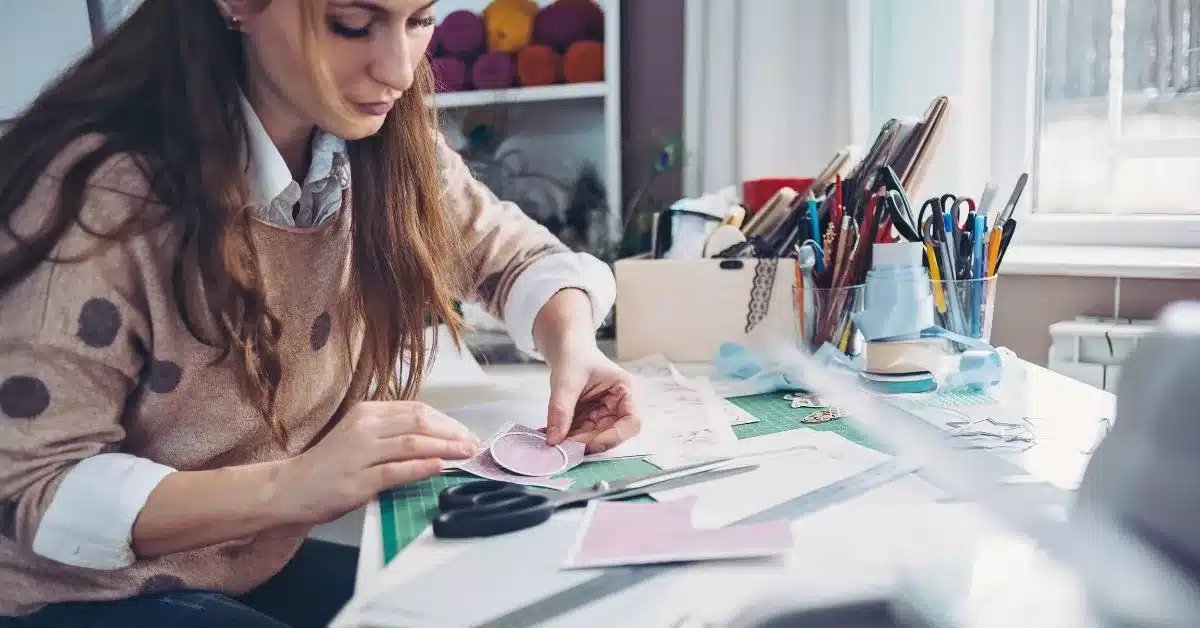 Making a happiness jar is simple and easy. Here are the basic steps to make and use your own happiness jar:
1. Find a Jar
You can use any jar you have at home, or you can purchase a special jar that you like. If you'd prefer, you can use another type of container, like a box or plastic container. However, it's best to use a clear container so you can see the contents easily.
2. Decorate Your Happy Jar
This step is optional. You can decorate the jar to make it more personal and visually appealing. Use paper, paint, stickers, markers, or anything else you like to make your jar happy.
3. Prepare Paper for Your Notes
Cut up pieces of paper in any shape that makes you happy, so each piece is about the size of a Post-it note. You can use any kind of paper you like, but it's best to use something sturdy that won't easily tear and doesn't allow ink to bleed through when you write your notes.
4. Write Down Your Happiest Moments
When you experience a happy moment or a positive experience each day (or as often as you want), write it down on one of the pieces of paper. Be as specific as possible and include the date if you want to. Use colorful pens and markers – even stickers – to decorate your notes if you'd like to. It's up to you!
5. Fill the Jar
Fold up the pieces of paper after you write on them, and put them in the jar. You can fill it up as quickly or slowly as you like, but it's recommended that you try to place at least one note in the jar each day.
6. Read the Notes
You don't have to wait to read your notes. Whenever you need a boost of positivity or a smile, open your jar and read your notes. It's a great way to remember all the great memories that have happened in your life.
That's it! Creating a happiness jar is easy and highly effective in helping you develop a positive mindset, boost your inspiration, and increase meaningful gratitude in your life. Give it a try and see how it works for you!
Supplies for the Happy Jar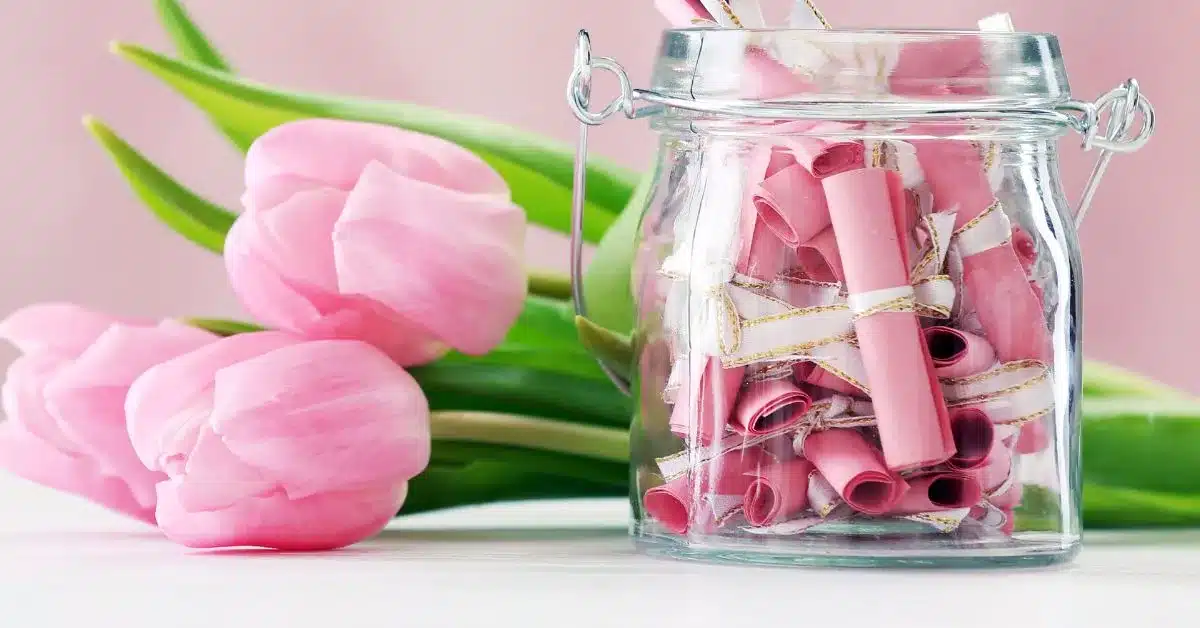 This list may include affiliate links, which means we may receive a small commission, at no cost to you, if you make a purchase through a link. Click here to read the full affiliate disclosure.
You can get most of the supplies you need to create a happy jar at your local craft store or on Amazon.
What to Write in Your Happiness Jar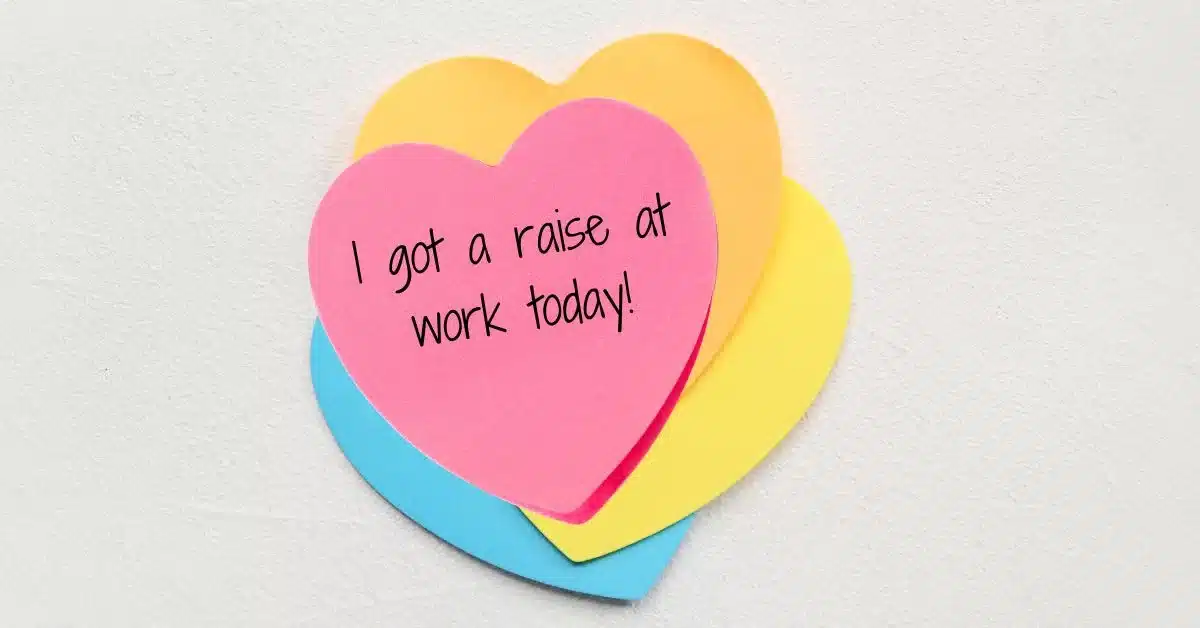 You can write messages about anything that made you happy on any given day and add it to your happiness jar. Here are some general examples, but try to be specific when you write your own notes.
For instance, in #1 below, the note is about a coworker compliment. For your own happiness jar, write down who said the compliment, what they said, and when. Otherwise, you may not remember exactly what happened and you won't get the full benefit of reading your notes in the future.
With that in mind, the general #1 below could change to, "Ann complimented me on giving a great sales presentation to our new prospective client today."
Now, on with the general examples to help you get started:
I received a compliment from a colleague at work today.

I had a great conversation with my friend.

I finally finished the book I've been trying to read.

I had a great idea to solve a problem at work today.

I had a healthy lunch and felt great all afternoon.

I took a long walk outside and enjoyed the fresh air and sunshine.

I accomplished a challenging task that I've been putting off for a while.

I laughed so hard with my family during dinner tonight.

I received a surprise gift from someone I love.

I saw a beautiful sunset on my way home from work today.
Remember, the idea is to focus on the positive moments and daily joys in your life, no matter how big or small they seem. It's all about appreciating the good things that happen every day – the things you're grateful for.
Questions about Happiness Jars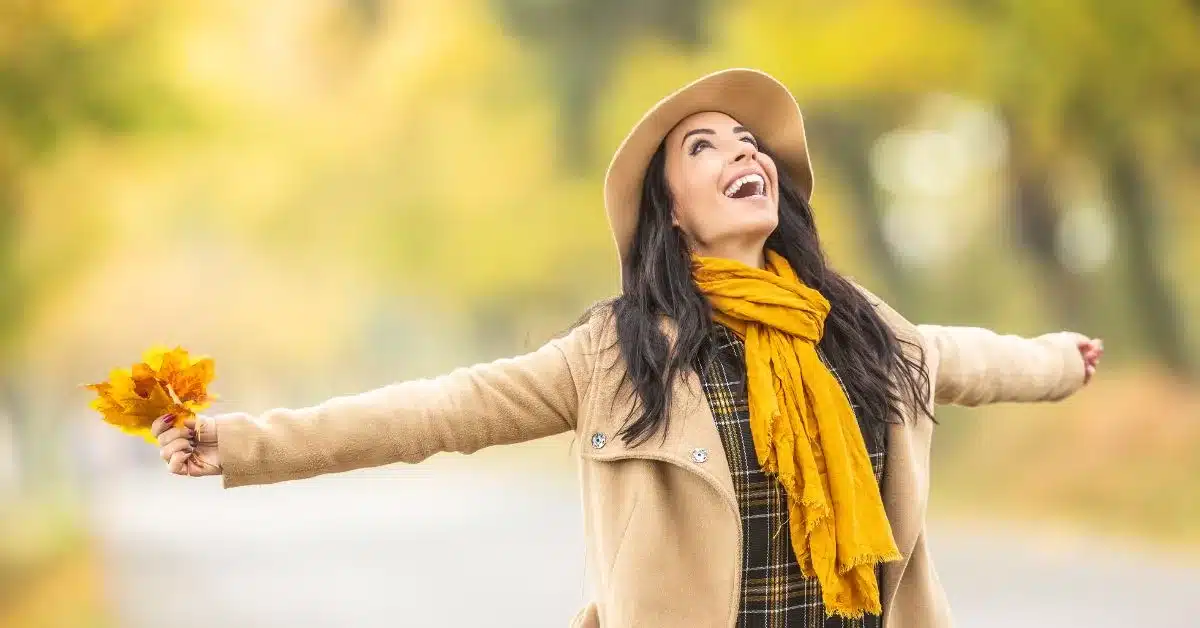 Here are answers to some common questions people often ask about happiness jars:
How often should I write down happy moments?
There's no right or wrong answer to this question. Some people prefer to write down happy moments daily, while others do it weekly or whenever they feel like it. It's entirely up to you and what works best for your schedule and lifestyle.
What should I do with my happy jar when it's full?
When your happiness jar is full, you can either switch to a larger jar or start a new one. Some people like to go through the notes and reflect on them before upsizing or starting a new jar.
Can I include negative moments in my happiness jar?
While the idea of a happy jar is to focus on good things that happen to you, some people like to include notes about challenging or difficult moments. The important thing is to frame them in a positive light, such as, "I learned a valuable lesson from this experience" or "I overcame a difficult obstacle today."
Sharing is absolutely okay! Some people like to share their happiness jar with friends or family members to spread positivity and inspire others to be more joyful in their lives.
Can I use digital notes instead of paper notes?
While the traditional method of a happiness jar involves writing down notes on paper, you can certainly use digital notes if you prefer. You can create a digital file and save it on your phone or computer, or you can use a note-taking app to store your happy moments.
Is a happiness jar the same as a positivity jar?
Sometimes, the term happiness jar is used interchangeably with positivity jar, but they can refer to two different things. A positivity jar is used to hold positive quotes. In simplest terms, you prefill your jar with positive quotes. When you're facing a difficult moment, you can pull out a quote from your positivity jar to shift your mindset from negative to positive.
In addition to positive quotes, you could include things like a message from a family member or friend, passages from a favorite book, or something kind that someone said or did for you. Positivity jars are excellent gifts for friends, family, and even coworkers. A positivity jar is an excellent present!
Is a happiness jar the same as a 365 notes jar?
A 365 notes jar is a term often used interchangeably with happy jar, but they're actually different. With a 365 notes jar, you start your day be pulling a note from a jar that you pre-filled with happy moments, quotes, and so on. Each note in the jar should help you start your day with a smile. It's up to you what you write on each note. 365 notes jars make great gifts!
Want to remember how to make and use a Happiness Jar? Save this post (with the supply list) to your favorite Pinterest Board!