Would you like to help create an index of economic indicators that captures the health of small businesses in the United States?
Fit Small Business is developing a Small Business Health Index with a goal to provide accurate data on the state of small business health in the United States, and the Women on Business audience has been asked to help!
While the term of "small business" has been used to describe businesses as large as 500 employees, the Small Business Health Index created by Fit Small Business will focus on companies of 25 employees or fewer, or as close to this size as the data will allow.
Mark Prosser, Fit Small Business co-founder, explains, "We don't expect to get  the project right on the first try, however, our hope is to get a preliminary index of indicators out quickly and make adjustments based on the feedback of the community of small businesses and economists."
While different government departments, such as the BLS, BEA, the FED, and the IRS, publish reports that include data on the state of small business in the United States, there are two fundamental problems with these various reports according to Fit Small Business:
Many of them are outdated by the time of publication. Mark points out, "The IRS Statistics of Income report, which provides information on the revenues of small businesses, comes out a full two years after the data is collected."
The economic indicators all capture an aspect of small business activity. Mark explains, "The FED has wonderful quarterly  national data on bank lending to small business, however, the scope of the data is limited to lending. There is no good overall indicator which includes information on  lending, employment, revenue and income, owner confidence of small businesses."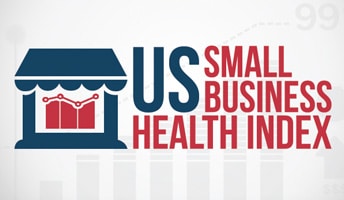 If you'd like to provide your thoughts on creating the Small Business Health Index, you can add your comments here. What indicators should be included in the index? How should the indicators be weighed? The team at Fit Small Business will review and consider all of the suggestions provided in an effort to develop the best overview of the health of small businesses in the United States.