WomenOnBusiness.com debuted in November 2007 as a labor of love for me. At a time when I found myself spending more and more time writing about business and marketing online, I continually noticed how it was always me and a bunch of men writing about business topics. I wanted to create a place online where women could have a voice about business and establish themselves as the thought leaders they are. My hope was that more women would get the exposure they need to take their careers to the next level while providing the content and conversations that other women in the business world (or aspiring to join the business world) need to learn and grow.
Nearly four years have passed, and I've watched a number of volunteer contributors here at WomenOnBusiness.com go on to achieve great things. They've launched companies, published books, and built relationships with people around the world. At the same time, my own business and career have grown to successes I hadn't imagined possible on that November day when WomenOnBusiness.com debuted.
Today, I'm so busy that the content and community here on WomenOnBusiness.com has begun to suffer. Therefore, I made the decision to bring in an Assistant Editor to help me keep up with the site and ensure it remains the great place it has become over the years. It's the contributors, readers and community that have helped WomenOnBusiness.com grow into one of the leading blogs for business women. Thank you all for sticking with WomenOnBusiness.com as we've gone through recent growing pains.
Get ready for more consistent content and conversations again as Hilary Brooks joins the team as our new Assistant Editor! Please join me in welcoming Hilary to WomenOnBusiness.com. She'll be writing content, managing various aspects of the blog, and joining conversations as we venture into the next step of the WomenOnBusiness.com journey together!
You can learn more about Hilary in her bio below. Again, please welcome Hilary to WomenOnBusiness.com!
About Hilary Brooks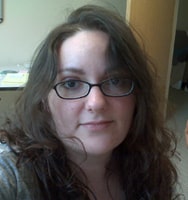 Hilary Brooks is Assistant Editor at Women On Business and President and CEO of A Virtual Edge, a full-service virtual assistant company. Hilary and her team offer a wide variety of services to busy entrepreneurs, speakers, coaches, and bloggers, providing the office support they need to succeed without all the hassles of hiring a traditional employee. The services provided by A Virtual Edge include newsletter/autoresponder management, blog and website maintenance, social media management, and more. Learn more about the virtual assistant servicesoffered by A Virtual Edge.
Prior to establishing A Virtual Edge, Hilary worked as a sales and marketing coordinator for a global hospitality consulting company. During this time she worked alongside senior executives in creating and instructing a sales training program for junior associates, and was also selected to co-head a team on the redesign of the company's 200+ page reports. It is this experience that propelled Hilary's career forward, giving her a strong marketing background to complement her natural inclination to technology.
You can find Hilary online at http://www.avirtualedge.com, on twitter at @AVirtualEdge, on LinkedIn, on Google+, on Facebook, or send her an email at [email protected].