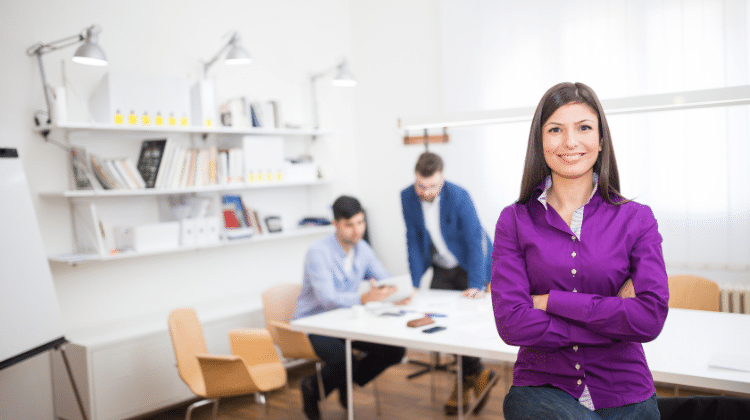 It's no secret that one of the most difficult parts of being a manager, at any level, is the ability to effectively lead your team(s). Ironically, it's also an area that companies often neglect, with research from Grovo suggesting as many as 98% of leaders feel they would benefit from more training in this area.
Whether you've been managing people for a long time or you're transitioning into a role that involves leading a team, here are my top tips.
Motivate Your Team
As a business, you can lose a significant amount of operational efficiency through unhappy, demotivated staff. Put simply, a motivated team wants to perform, which makes your job as a leader significantly easier.
Think about identifying what makes the individual members of your team 'tick', remembering this isn't a 'one size fits all'. Check in with your team members regularly so you can notice any changes in their energy. This is especially important during the current pandemic when we're all working more remotely as teams.
As a bare minimum, ensure you demonstrate your own passion and belief to the team in what you're doing.
Empowerment
Management roles can be overwhelming! It's easy to get lost in phone calls, emails, ad hoc projects, and operational issues, losing sight of your priorities. Becoming aware of what you're spending your time on and considering the opportunity cost of each task can be valuable for you and your team.
Empower your team by not being afraid to delegate tasks that can be easily completed by others so you can focus your time on other projects that need your attention. Prioritizing is essential. I have come across people who regularly review their diary in the morning, deciding what they can 'bump' that day! I would ask, if that meeting can be cancelled at the last minute with no impact on your business, did you need to be doing it in the first place? Could you have delegated it?
It's much better to delegate early on in a project rather than last minute because you're overloaded. It will empower the member of the team that you delegate it to, rather than be a de-motivator when you do it last minute because you're too busy but the team member hasn't had time to prepare properly.
Booking time out in your diary with yourself to complete a job is also a great way of ensuring you focus without distraction. More efficient time management will ensure you can offer more structure and support to your team.
Reflection
It's important to regularly reflect on your role and performance as a leader. I love the Neuro-Linguistic Programming (NLP) principle that 'there is no failure, only feedback'. Even if something doesn't work, there is always an opportunity to reflect on the process and individual performance and see what can be learned for next time.
This may be self-reflection or undertaking a more structured process with the team involved. Or both! Don't feel tempted to hide away if something hasn't gone to plan. You may miss an opportunity for your team to be listened to, everyone to learn vicariously and emerge more prepared and skilled to take on the next challenge.
I allot a box in my written diary for scribbles on reflections from each day. These can be as informal as you like, however, processing situations and acknowledging positives and negatives will aid you in continually developing as a leader.
Asking for regular feedback from your team (informally or formally) can also help you reflect on your style.
Communication
Communication is key! Being able to communicate in a wide range of scenarios is extremely important if you're to be able to influence and empower others. Not only do you need to be able to inspire and communicate your vision, you inevitably have to manage those 'difficult conversations' as well.
If you have an important meeting or a conversation that you aren't used to dealing with, preparing a rough script and role playing the scenario beforehand can be a great way of ensuring you're confident and ready.
Consider seeing the issue from the other person's perspective. How will they be viewing you? How will they be feeling? What outcome will they be looking for? This can help you prepare for any unexpected issues that hadn't been obvious from your perspective.
It's also of paramount importance that your team members feel able to communicate with you! Rapport building is an important skill in being a strong and influential leader. I always enter a meeting with a big smile on my face. It demonstrates confidence and makes others feel comfortable and relaxed. It's also a very open gesture, which makes people feel that you're open and ready to receive them.
Adapt Your Style
Remember, each individual in your team is unique, and they'll need to be treated with different leadership styles if you're to get the best from them. It's easy to fall into the trap of adopting a style that comes most naturally to you or suits the majority of the team.
It's well known that when performing in stressful situations, individuals do revert to their natural leadership style. It's a great idea to examine your own style (back to 'reflection' above) so you're able to adapt it in different situations. If you're people-orientated, make sure you also inspire and engage with those in your team who are naturally task- and performance-focused.
On the other hand, if you work in a very task-focused environment, consider how you may balance this by initiating democratic behaviors in your leadership. Recognizing how to adapt your style to support each individual will ensure your whole team feels valued and is motivated to perform in their roles.
Despite many years of academic study into Leadership Theory, I'm convinced that effectively leading people is definitely an art, not a science! Remaining positive, being open to self-reflection and development, and continuing to build your experience will all improve your ability to be a great leader for your team!