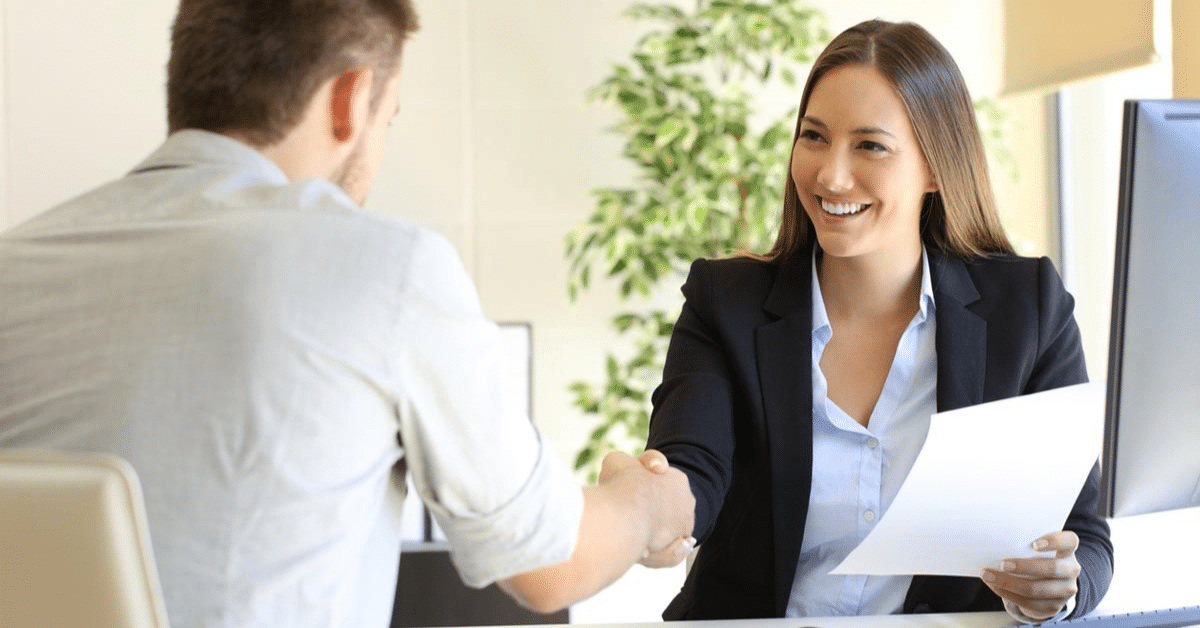 Small business owners have to wear many hats. One of the most critical roles is knowing how to hire staff. But it can be overwhelming to contemplate how to go about finding the people to help you run a business that's so near and dear to your heart.
Every small business is different, but there are some general principles that are important to keep in mind. Here's a guide on how to hire staff for a small business.
Determine What Kind of Hire You'll Need
First things first: You have to determine what kind of hire you need. Do you need an employee, or would an independent contractor fit better with what you're looking for?
There are a lot of nuances between what a contractor position can look like versus an employee in the traditional sense. Generally, though, an employee works for one company for a salary or hourly wage at a specific time and place with employer-given tasks using employer-given resources, while a contractor works wherever and whenever they like with their own tools and resources and are paid by the project or with a flat fee.
You may also find that a temp worker is what you need for a trial basis or a particularly busy season. After the temp period of service, you can reevaluate both the fit of that specific candidate in the position and your need for the position at all.
You can often get temp-to-hire workers if you end up wanting to go that route. Whatever kind of hire you need, make sure you have that clearly established before you actually begin the hiring process.
Make a Strategic Plan Before Opening the Position
At a large company, there are often a lot of layers of bureaucracy for prospective employees to work through before they can be officially hired on. However, with a small business, there is potential for positions to fill more quickly.
That means you have to be careful about when you open a position. Before you publicly announce that you're hiring, make a strategic plan. If you have other current employees, you may consider involving them in the decision.
Focus your plan around this question: What, ideally, is the role that you want a new position to fill? Here are some follow-up questions to consider:
What is the official job title or titles?
How much would this person, or people, work?
Are there physical locations or duties associated?
What are the "must-have" qualifications or skills a candidate needs to have to be considered for this position?
What else would be "nice to have" in a candidate?
What is the salary range you're willing to pay?
What benefits will you provide?
Defining the role will give you clarity on who and how to hire. Establishing this type of clear job description will help you know who you're looking for in the job. That will make the rest of the hiring process easier.
Target Your Recruitment to Your Ideal Candidate
Now that you know what kind of hire you need, and you have your clear strategic plan for the position, it's time to recruit!
You should already be able to see your ideal candidate emerging from the work you've done above, but it doesn't hurt to be even clearer about it with this step. You can even write down or state in the advertisement who that candidate looks like for you.
Recruitment will look widely different depending on your small business's industry and nature, but you can always expect it to be a process that requires patience and clarity. When you keep your ideal candidate in mind and focus recruitment on that, you can stay grounded through various outcomes in your search for the new hire. That can range from having no good options to having too many.
As an important part of your targeting, make sure to give your advertisement for the job a clear title and description for your ideal candidate. Make it obvious for them right off the bat if they're a good fit or not. That way, candidates can essentially vet themselves as an initial step.
Remember that your ideal candidate is about a lot more than just specific skills. Once you make sure your prospective hire has the minimum "must-have" requirements you identified earlier in the hiring process, you can focus then on other critical aspects, such as their communication style and punctuality, to see if they would fit well into your business's culture.
Each small business has its own feel, and you want to make sure that you hire people who would work well both with anyone else at your business — and with the company's values and attitudes.
Consider Remote Work Opportunities
Especially with a small business, it's easy to narrow your focus to a very specific regional area. But depending on the needs of your small business's new hire, you may have more luck finding the right kind of candidate outside a small locality.
Realistically, in the continuing effects of the COVID-19 pandemic, remote work continues to be on the rise, and it's more than just a current reality or a convenience for busy people who don't want a commute. Studies show that the remote workforce is actually, on average, more engaged in their work, with a greater efficiency rate, than the traditional in-office workers.
Of course, your small business may have different factors, but remote work is a good possibility to consider when looking at hiring staff. Besides widening the radius from which you get potential workers, you may also be able to find hires with more training who can work better in a more flexible environment.
Seek Professional Help
Small business owners, and workers, are often used to taking things on themselves, even if it's not expressly in the original job description, as that's seen as being more economical and efficient for the business's needs. However, when it comes to hiring staff, seeking professional help can be well worth it.
Professional help can provide permanent staffing solutions to provide not just the next hire, but the best hire, to fit your business. A staffing service can find you the ideal candidate and help you with placement. For a business owner already pulled in a million different directions, sometimes this is the easiest way to go.
Acknowledge Your Business's Unique Circumstances
Finally, make sure that in your hiring process, you acknowledge the unique circumstances of your small business. The beauty and curse of a small business is that it is completely its own. So, clearly, there is no one size fits all when it comes to hiring staff, but these principles can help any business grow its dedicated team.
About the Author
Katie Tejada is a writer, editor, and former HR professional. She often writes about HR, business communication, recruiting, real estate, finance, and law.