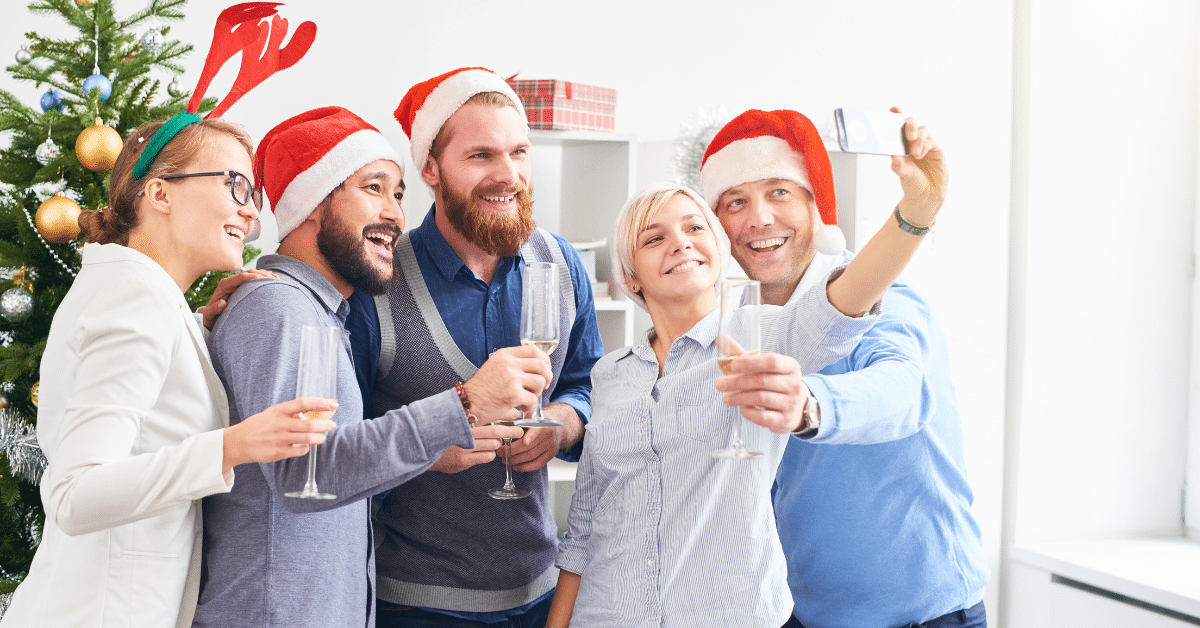 It's that time of year again! The holidays are upon us and, for many businesses, that means an increase in workload and stress levels. How can you keep your team from melting down during this busy season? Here are a few tips:
1. Identify Goals and Prioritize
Identify goals that must be met and determine priorities that must be handled now vs. what can wait until the holiday season is over and the entire team is on hand to focus on them fully again.
Prioritizing tasks enables your team to remain ahead of schedule take full advantage of resources when they're available. This includes manpower resources. At the same time, determining what can wait until everyone is available to devote their full attention will help your entire team hit the ground running when the holiday season ends.
Prioritizing work tasks can be a daunting process, however it doesn't have to be. By breaking projects into smaller, achievable tasks and taking the time to determine which tasks are most important to focus on first, you can make progress in a structured and manageable way.
An effective strategy is to prioritize based on urgency and importance; for example, urgent and important tasks should come first as they will have the greatest impact on accomplishing your goal. Once those have been taken care of, then look at the medium-term tasks that need to be completed, followed by those that can wait a bit longer.
2. Set Expectations for Paid Time Off (and Encourage Your Team to Take It)
Set clear expectations for how work will be handled during the holiday season – will there be mandatory days in the office, or can people take vacation days as needed? Use scheduling and collaboration tools like Asana, Trello, and Slack to keep everything moving smoothly even when people are out of the office.
It's important that every employee gets time off during the holidays to spend with family and friends as well as to re-energize, so encourage your team to actually use their paid time off. Let them know it's okay to relax and recharge during this time of year so they don't get burned out.
By setting expectations and planning ahead, you can be sure deadlines are always met and everyone can enjoy a stress-free holiday.
3. Create a Schedule that Includes Time for Celebrations
Creating a holiday schedule can be a great way to get into the seasonal spirit! It not only allows you to plan out important deadlines and tasks, but also encourages team-building activities like decorating the office or having a holiday party.
It's essential that you gather input from your coworkers regarding how they'd like to celebrate the season—that way, everyone can join in on the festivities without putting extra strain on their workload.
As the holidays approach, schedule breaks for these festive activities so everyone can participate. It's really important to include everyone because these activities can be very effective in bringing team members together so you can build a strong team.
4. Understand When Circumstances Require Special Responses
The holiday season is a time to reflect, connect with family and friends, and celebrate – but it can also be a difficult time of year. Everyone handles stress differently, and it's important to be sensitive of what your team members' needs may be.
With that in mind, do your bet to recognize and understand if someone on your team requires some extra time off for mental health reasons. Let this time of year be a reminder to encourage open dialogue about mental health in the workplace all year, and try to make sure that everyone feels supported and empowered.
5. Recognize and Acknowledge Your Team
At the end of the year, reward your team's hard work with some well-deserved recognition. Show them you see their efforts and discuss what they've achieved.
It's essential to acknowledge the importance of their ongoing efforts, as well as the importance of their future projects. This will help them stay motivated. It also shows you re invested in setting them up for success in the new year by providing them with the tools, resources, and support they need to reach their goals.
Your Next Steps to Keep Your Team from Melting Down During the Holiday Season
The holiday season is a busy time for everyone, and as the leader of your team, it's important to make sure each member has the support they need to perform well without melting down.
Scheduling regular check-ins, being available to answer questions, and taking some of the pressure off by delegating tasks can all help reduce stress levels and promote a healthy work-life balance for your team. By taking these steps, you'll set your team and your business up for a successful holiday season – and a productive year ahead.