Another thought leader has joined the writing team at Women On Business.  Please join me in welcoming marketing and communications expert, Jennifer Lee Johnson!
About Jennifer Lee Johnson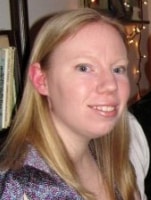 Jennifer Lee Johnson is a writer and editor based in Baltimore, Maryland.  She has an extensive marketing and communications background, spanning the worlds of politics, finance, women's health and non-profits.  Jennifer has a passion for mentoring young women, using her own life experience to help them find success in work and life.
Jennifer is also the founder of the blog, Next Rich Girl, where she writes about personal finance, investing, budgeting and saving money.  She is a graduate of Johns Hopkins University with a B.A. in political science and economics.
You can find her online on Twitter or LinkedIn.