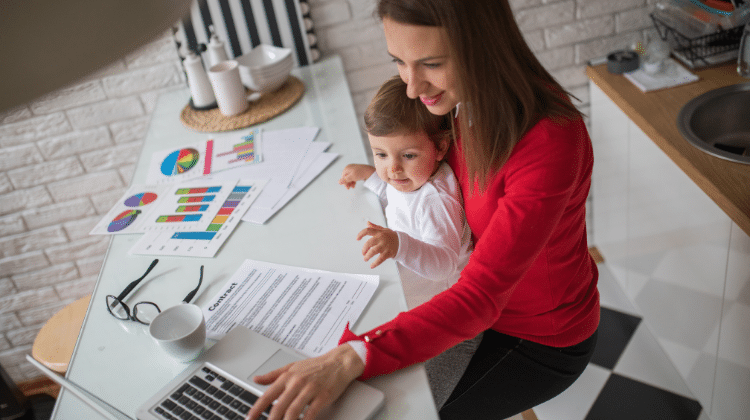 If you're a mompreneur and a fierce female you may want to grow your business this year. To do that, optimizing your marketing for results is crucial.
You can't hope and dream a flourishing business into existence. You must maximize your marketing for increased ROI (return-on-investment)! Understanding how to make the most of your marketing initiatives is critical for long-term business growth.
If you want help learning how to maximize your marketing, keep the following five tips for female entrepreneurs in mind:
Don't Succumb to Analysis Paralysis
Don't over-analyze each marketing decision, because you're better off A/B testing a wide variety of marketing initiatives than allowing yourself to succumb to analysis paralysis.
Try different marketing outreach options and see which ones resonate the most with your target audience. What works for one mompreneur may not work for your business. Get to know your customers and study their contact method preferences.
Start Blogging Immediately
The sooner you start blogging about your business, the better because blogging helps attract search engine crawlers to your website! It also entices potential customers to get to know your company. Plus, you can use your blog content to create a lot of smaller content bites to share on social media.
Don't worry that you don't know what to write about. Simply start answering the questions customers frequently ask you and you'll be on your way toward becoming a business blogging pro.
Focus on Marketing Methods You Already Know
If you're not sure how to market your business, focus on what you know. Do you use Facebook on a regular basis to stay connected with friends and family? Start trying to connect with potential customers via Facebook.
Prefer Pinterest as a social media networking tool? Then forget Facebook at first and start marketing your business on Pinterest. The more comfortable you are with a social media platform, the likelier it is you'll use it to grow your company.
Don't Compare Yourself Against Experts
Don't measure yourself against female entrepreneurs who have been in the business-building game for years. Start small with your marketing efforts and accept the fact you don't know everything about business development and customer acquisition.
You must be patient with yourself and give yourself time to learn new business skills before you start comparing yourself against other mompreneurs who've been working to build a business much longer than you. Just remember, they started out small once upon-a-time too!
Focus on Value
Focus on providing value in your marketing outreach efforts. Make sure the content you provide on social media and on your blog is helpful, motivational, and inspiring. If you want your business' marketing to resonate with your target audience, you must integrate value into everything you do.
Fluff marketing won't help increase sales or build a loyal following around your brand. Create quality content to share with potential customers and you'll be amazed how quickly your business starts to flourish.
Make This Your Year
Integrate these five marketing tips into your business development strategy and this just might be the year your business turns into a profitable venture.
Building a thriving business as a female entrepreneur is hard work, but with a dedicated approach to increasing your marketing ROI, your efforts will be rewarded as your company starts to grow.
About the Author
Cara Berkeley is a blogger, investment property owner, and full-time marketing executive. She has learned that thinking outside the box can make all the difference and wants to share her tips and tricks on smart money management. Her blog, Penny Polly, is all about helping you find new ways to save money, make money, and have fun doing it!