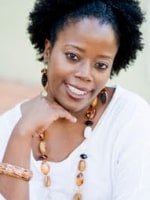 I'm very happy to announce that the WomenOnBusiness.com team continues to grow, and this week Monique Neeley has joined the site as our new News and Insights Editor.
Monique will dive deep into the online conversations happening about women in business each week and bring the best and most interesting news and insights to WomenOnBusiness.com.
Stay tuned for her articles and be sure to join the conversation by commenting!
And now for a bit about our News and Insights Editor!
Monique is a Virginia-based social media strategist, military wife & mom to a ballet dancer. Her love of tech & media news helps others navigate the growth of social media at www.moniqueneeley.com.
You can find her on Twitter @InspiredMomma, Facebook, and LinkedIn.
Please join me in welcoming Monique to WomenOnBusiness.com!