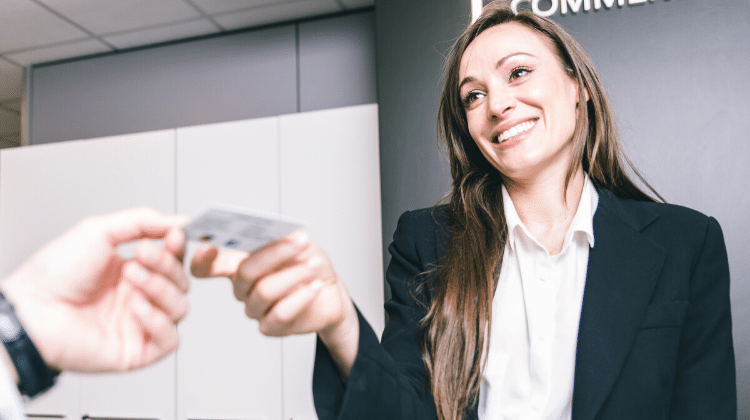 In the internet age, more and more people are turning to the "side hustle" to become their own boss. Everyone wants to know the latest social media "hacks" or what hashtags are trending this week. But what so many don't realize is that the principles of doing business are much the same as they always have been.
Networking is essential for anyone looking to build a successful business. After all, business is about people, and successful businesses are built off of genuine, mutually-beneficial relationships – both online and offline. Especially in the world of social media, content marketing, and side hustles, collaborations with leaders in your niche are a great way to expand your reach.
I've worked as a professional musician for over 10 years, and it's granted me a unique perspective on how to get my network to work for me. In that time, I have settled on a number of "rules" for networking that I share with young musicians. These are also the tips I use to guide beginning side-hustlers in turning their passion project into a business.
1. Add Value, and Don't Expect Favors in Return
I once received a voicemail from a fellow singer who'd lost touch with me for several years. He was a decent singer – not the best, not the worst. But one thing I remember clearly about this singer was that he was an "all about me" kind of guy.
In this voicemail, he revealed that he'd relocated to a new area that just so happened to be near my locale. He was calling to see if I could hook him up with any gigs. As soon as I heard his punchline, I laughed and hung up the phone.
This guy had never done a single thing to add value to my life as a freelance musician. In fact, he was notoriously difficult to work with. There was no trust in this relationship. The only way I would've ever considered calling this guy back with all the gigs and contacts he could possibly desire was if he'd in some way showed me that the relationship was worth saving.
How to do that? Add value. Do a collaboration with me and bring something valuable to offer. If you can't do that, what's keeping anybody around?
We use this concept with building our audiences. In order for people to stick around and for customers to pay you money, you've got to add value. You must solve some problem for them. You don't expect a sale as much as you believe that people will pay for your offering based on their perceived value of it.
It's really no different in networking. If you want to get connected with a powerful leader in the space you work in, you've got to find a way to first add value to their life or business. It doesn't have to be extravagant, but it does have to be real and genuine. Can you offer them an opportunity for exposure? Can you connect them with another influential person in your space? A little bit can go a long way.
2. Invest Time and Personal Connection
I'd never ask another musician to hook me up with a gig after the first meeting. And I'd never trust another musician who asked me for gigs or contacts after only a couple hours of knowing them. Who I recommend affects my reputation – and if I don't know that someone will make quality music, I don't feel comfortable handing out other people's info.
It works the same way in business. What would happen if you tried to close a sale upon first meeting a prospective client? It's not completely impossible that you'd close the sale. But if you did, it would be because your new client had already had a positive first impression of you before the close – either by way of a media feature, a positive testimonial, or long-term advertising exposure.
The point is, it takes time for people to trust you. It takes time for people to know your work and where you fit in to their world. Instead of trying to rush, just focus on being a person trying to connect with another person. In the end, it's usually the simple things that make the biggest difference.
3. Be Easy to Work With
This is a really important one. Being high maintenance will not get you gigs. In fact, it will make people want to run away from you. If I expect to always have 14 cans of mango La Croix in the green room fridge chilled precisely to 33 degrees before a rehearsal with the orchestra, no one will work with me. And I wouldn't blame them.
It's pretty simple – if you're difficult to work with, no one will want to work with you. If you expect that other people go above and beyond for your mediocre work, it won't work. If you're difficult to communicate with, overly emotionally charged, or regularly disorganized, it won't be worth it for other people to put effort into a professional relationship with you.
4. Don't Oversell Yourself
I was highly sought after as a professional singer – not just because I have a nice sounding voice, but also because I can read music better than most people I know. You know what they say in the recording studio, "Time is money." I was well aware that these skills worked in my favor. But I learned early on too that I didn't need to fight my way to the top. Being consistent and reliable was enough.
I remember one audition I absolutely nailed. The music director and accompanist were both clearly impressed enough to hire me practically on the spot. This was great, but ultimately, I knew it wasn't enough. Showing up consistently and reliably doing great work was what kept them coming back and helping me create additional work opportunities.
This same concept applies in entrepreneurship too. It's not to say you shouldn't pitch yourself when appropriate, but it should be done tastefully and honestly. If you don't know that you can deliver 110% satisfaction, it will eventually affect your reputation. Don't say you can guarantee certain results if you're not absolutely sure that you can deliver.
Let your work speak for itself. First impressions do matter a lot in the music industry and as an entrepreneur. If your work is truly valuable, you won't have to go around telling everyone how great it is to get noticed. Show up, be confident, and assure yourself that in time, leaders in your space will pay attention to the good you have to offer.
5. Be Assertive, Not Aggressive
No one likes somebody who's too "in your face." It's a big turn off. But that's not to say you should stay stuck in a corner where no one can see you. You won't get any work if you push too hard. And you won't get any work if you don't push at all. You've got to find the balance.
Having an elevator pitch that aptly describes your value can help. Learning the art of follow-up is also a necessity. The name of the game here is polite persistence. If you're turned down for an opportunity one time, it doesn't mean it's a no forever. There's nothing wrong with asking again when the time is right. If your work is worth it, and the opportunity is mutually beneficial and well-timed, beautiful things can happen.
About the Author
Katie Sullivan is a mindset and creativity coach who helps female entrepreneurs find their inner value, launch a passion project, and use their gifts to make a positive impact on the world. Listen to Katie's podcast, Rise Through Strife, and follow her on Instagram @thekatiesully.