I'm very happy to announce that the Women on Business team of contributors continues to grow with the addition of Silvia Pellegrini of SP Consultancy.
Silvia is the author of 7 Steps to Grow Your Business with Events and brings a wealth of knowledge about event management and more to the Women on Business community.
About Silvia Pellegrini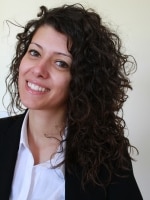 Silvia Pellegrini is an entrepreneur, event consultant, author, mentor, event manager, founder and managing director of Silvia Pellegrini Consultancy. SP Consultancy is located in the heart of London, yet Silvia's consultancy and event planning enjoys an international reputation.
You can connect with Silvia on Twitter, Facebook, LinkedIn, Google+, and YouTube.
Please join me in welcoming Silvia to Women on Business!