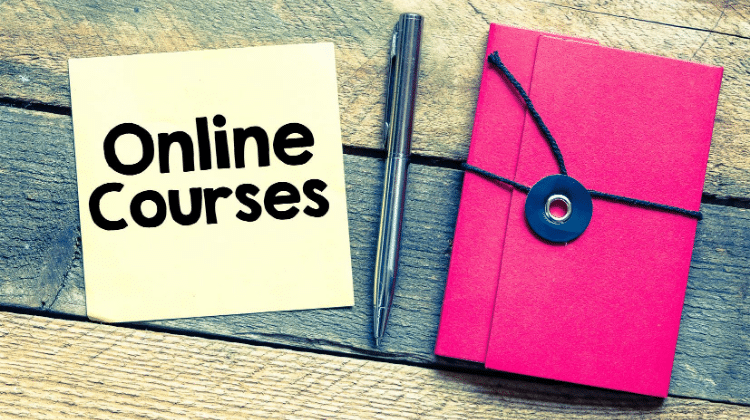 Got an online course ready to go?
Is your list on the small side? Well, that's okay, unless they're not engaged. Maybe you got those folks onto your email list, but then you only sent one or two emails since they signed up. If that's the case, they've probably forgotten who you are. After all, they downloaded your freebie a year ago!
There are two strategies I use to build momentum and to grow a hyper-focused course loving audience. I know I'll need a very specific kind of audience for my upcoming launch.
Believe me. To figure out how to build the audience I want, I've tried it all! I've tested and I've tweaked everything I could. I've tried literally all the social media outlets. I've looked at what other successful people have done. And, now that I've done all that work, let me share with you the two things that really work well for me and continue to produce results.
Before anything else, I take a look at what's worked for me in the past. Based on that, I decide what I'm going to continue doing more of. I look at what didn't work all that well, and I don't continue with things that didn't work! Maybe I'll stay on this social media platform, but I know I'm not going to put all my eggs into that one basket. I work with what I can right now at this moment.
When I have a massive team around me, I can be on all the social media platforms. However, right now, I know I want to segment things and only put my efforts into what's really working.
If you're looking for an audience right now, if you're thinking about creating a course, this is an amazing time to do so. Let me show you exactly what I'm doing inside of my business today.
Prelaunch
This is the part of the cycle I call pre-launching. Ideally, I start two months before my initial launch, well before I open the cart to my course, and I create a freebie. A specific, hyper-focused freebie that will help inspire, motivate and will get my ICA (Ideal Client Avatar) a quick win. This is something that I recommend to every course creator. You'll need to create a PDF, a guide, or a checklist… something your ICA really wants.
The way you do this is by understanding people's struggles, what they need help with, what's going to inspire them, and what's going to get them that quick win. This involves knowing your ICA really well and then creating a freebie that's going to get them onto your email list.
Once you have the freebie, then you'll need to tell your ICA about it.
Facebook Advertising
The first strategy I use is paid Facebook advertising. I love, love, love Facebook ads.
My Facebook ads manager and I came up with a strategy that we do before the course is even created. Because again, I am not about to launch to crickets on day one because I haven't started to find my audience yet.
They are already on my email list.
And, all along they're getting primed, so they know my course is coming! Once the cart opens I have people to sell to and they're interested in this specific topic. So we're running ads highlighting the freebie. And, all along we are testing the copy, testing the images, and testing the audience. This helps immensely when it's time for the actual launch, too. We already know what's resonating and with who.
Weekly Lives
The other thing we're doing is nurturing those lovely people on my list by doing weekly lives. By doing this we're retargeting them so I stay on the top of their minds, and I'm building rapport so I'm building trust.
The more times they see me before the launch, the better it will be. And the same goes for you. The more times your people see you and hear you speak about your course-related topic pre-launch, the better your launch will be.
By the way, the views of my weekly lives can get thousands of views. The last video I did had about 7,000 views and that worked out to be around 7 cents per view, which is really, really inexpensive. So, you do not have to allocate a huge budget for paid advertising pre-launch.
Blogging
The second strategy is something that I do year-round. Religiously. I'm very, very specific with what I do. I like to use blogging.
I recommend you have some kind of outlet, whether it's blogging, a podcast, or a YouTube channel, you need to have some kind of outlet. When I blog, I'm blogging on a specific topic. I'm using Pinterest together with Tailwind in order to get my blog articles out there.
For those of you that don't know, Tailwind is an amazing way to distribute your content amongst other bloggers. They will distribute it for you. And you will distribute theirs for them. It's a community-based platform.
I love Pinterest. A lot of people are onto Pinterest at this point, but when I first started, everyone was just seeing it as something for DIY, home decor, cooking, and exercise. It's not.
Blogging with Pinterest and Tailwind is more of a long-term strategy, whereas Facebook ads will get you more immediate results. But blogging with Pinterest is an evergreen strategy. It never gets turned off, and it's completely free. Tailwind costs $15 a month.
If you really want to amp up your results, which I recommend you do, Facebook ads are great because they're immediate. They get people onto your email list and they're ready, ready, ready to go. But blogging is organic and free. It's something that you can use over and over and over again.
I have people just finding me now through a blog from over a year ago through Pinterest.
So take a look at Pinterest, take a look at the Tailwind app, and see if you want to implement this strategy into your launch as well. The best thing about it is you can get people enrolling in your course evergreen-style for free! It's more of a long-term game, and it takes a little bit of time and momentum to get that built up. It's definitely worth it though because it's not something that gets shut off when you're done spending money like Facebook ads.
Use Both Strategies
So both strategies are super, super powerful when used together, and I'm loving the results when I do that. It's growing my audience significantly. I'm loving the people coming into my tribe.
I hope you found this useful. If you're thinking about creating a course, I urge you not to hold back. You can build an audience in a short amount of time. I recommend about two months out if you can, and you can do it while you're building your course.
Personally, right now, I'm building a new course in the background, while I'm also building an engaged audience that is going to be excited when this course launches.
About the Author
Irina Pichura helps online service providers build their businesses with online courses. She spent 10 years in corporate recruiting working with Fortune 500 companies like Goldman Sachs, Investopedia, The Daily Beast, and some of NYC's hottest startups.