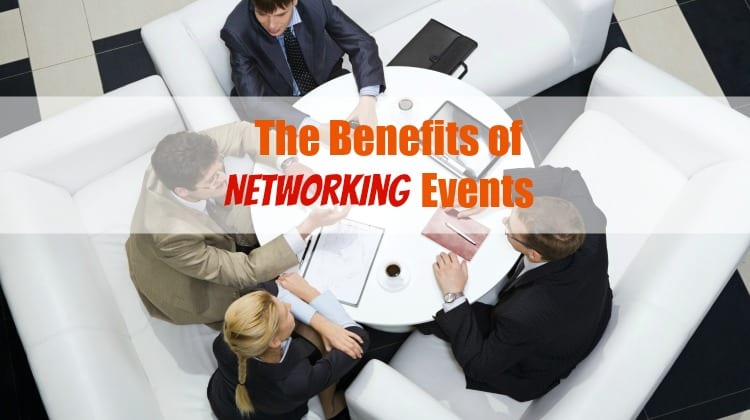 Sponsored by Signal Events:
Often confused with selling, networking is actually the art of creating and strengthening mutually beneficial relationships over time. More than just building a good reputation, networking is critical for professional growth and business development.
Networks includes peers, industry associations, business groups and even personal contacts like family and friends. Networking events can range from large scale trade shows and conferences to small social gatherings. There are also plenty of opportunities to network online, which are particularly useful if you're trying to establish relationships with people and businesses overseas.
If you put enough time and energy into networking, it could become one of the most valuable assets to your business. When it's done well, networking can actually help you grow your brand and your business. Let's take a look at the benefits of networking in greater detail.
Raise Your Profile
Whether you're a solo entrepreneur or part of a large company, it's important to be visible and get noticed. One of the best ways to do this is by regularly attending professional and social events. By continually contributing information and tips to people who need it, you'll quickly establish a reputation as being a knowledgeable and reliable contact in your industry sector.
The goal here is to become the 'go-to' point for advice, information, products and services. A powerful and effective way to do this is by hosting your own networking event. This will give your business almost unlimited branding opportunities and the opportunity to be seen as a market leader. Presenting a professional image is absolutely imperative, so invest in quality promotional materials by specialist events suppliers such as Signal Events.
Build New Business
By meeting new contacts and expanding your network, you may gain access to new customers and suppliers, and ultimately, expand and grow your business.
Maintain Energy and Drive
Building and maintaining a successful business takes a lot of time and energy. Having a strong network of people around you will help you to maintain your drive and focus. You're far more likely to succeed if you surround yourself with people who share a similar drive and ambition in life.
Networking events provide a fantastic forum for exchanging ideas and knowledge. Specifically, they can help you gain access to:
Latest industry information and developments
Best business practices
Suggestions and guidance from experienced peers
Advice on how to avoid common business challenges and pitfalls.
Access Resources
The cardinal rule of networking is that it's a two-way street. The value of a network is that it provides advantages for all parties involved. For example, if you offer genuine assistance to your contacts, you're more likely to receive support when you need it. Networking events can provide significant opportunities to build new business partnerships, such as finding new suppliers and even investors.
No matter how big your business is or what industry sector you operate within, networking events are a must. They help you to develop professionally by discussing and sharing new and exciting ideas. They can also provide you with opportunities to expand your business by introducing you to new business partners such as suppliers and investors.