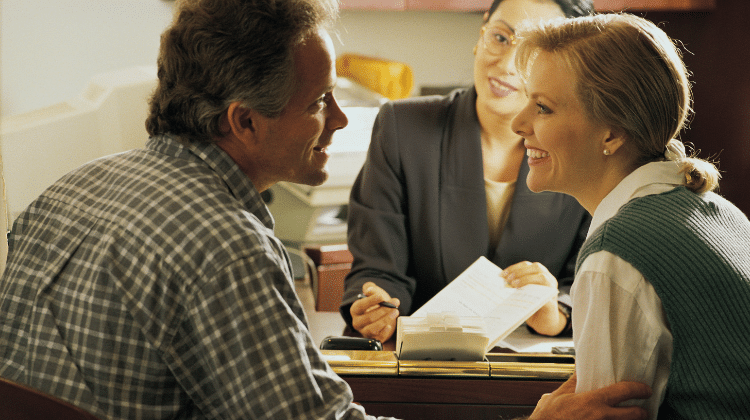 After years of burnout in human resources, I decided to leave my career and start my own business at age 32. My only question was: What would I sell?
I'm convinced that thousands of potential female entrepreneurs wrestle with this question across America every year. You want to work for yourself, but you don't know specifically what kind of business you want to start.
It's one of the reasons so many women purchase entrepreneurial courses these days. The entrepreneurial drive and spirit are strong, but sometimes you just need a little help with the "what" and the "how to." This can take a bit of soul-searching and a lot of honesty with yourself about what you might be good at and what you would most enjoy.
Researching industries can be overwhelming too. Should you buy into a franchise or retail chain? Sell real estate? Open a gym? Start a drop-ship business or become an Amazon affiliate?
In my personal journey, I ultimately stumbled into an opportunity in the health insurance industry, and all the bells and whistles went off. It just clicked that this was the industry I'd been looking for.
Now listen, I'm aware that few people go through childhood saying, "I want to be an insurance agent when I grow up!" Admittedly, it's not sexy. But the more I researched it, the more I became convinced that I had found the perfect product to build a business around. It fit all the criteria I was looking for so I got my license and I never looked back. Here's why this field attracted me 13 years ago and still satisfies my entrepreneurial drive every day.
It's an Evergreen Product
The financially attractive aspect of selling insurance is that most insurance products renew. This means you get paid a portion of the policy premiums on a regular basis. Whether you sell health insurance like me, or you choose property and casualty or life insurance, your customer pays a monthly premium and a piece of that is your commission. The more policies you sell, the more money you make. Forever.
Startup Costs are Low
Some insurance entrepreneurs get funding so they can build rapidly, but you don't have to do it that way. You can learn the products and begin by selling them to people in your inner circle and then your wider network of business associates and acquaintances.
Everyone needs health insurance, homeowner's insurance, and auto insurance, so pretty much every adult you know is a potential prospect. This is how you get your feet wet, and then you can graduate to buying leads via online leads vendors or direct mail agencies when you have enough profit coming in that you can invest a portion of it back in to grow your business.
It's an Educational Sale
Are you one of those would-be entrepreneurs who cringes at the idea of selling something? You want the freedom from the 9 to 5 but learning to sell will require you to put your big-girl pants on?
So was I. Perhaps the thing I like best about selling insurance is that it's an easy, educational sale. People need your product. They just don't understand how it works. You are the translator. You teach them how the policy protects them.
You'll be surprised at how often you feel like a teacher, except you get paid big bucks. In fact, I have a former grade school teacher here on my staff, and she rocks this stuff.
It's Easy to Duplicate Yourself
Once you learn the lingo and understand the products, it's ridiculously easy to train other people how to sell insurance. Getting a license is fairly easy unless you've been a bank robber or involved in some other sort of financial crime.
You can find salespeople who are working terribly long hours and holidays in retail or similar industries and show them to how to sell insurance working daytime hours with holidays off.
The Clients are Often Women
Around 70% of our new clients here at my agency are women. Even when the insurance is being purchased for a man, the initial caller doing the research is often female.
Women have begun assuming greater involvement in family finances and that includes insurance. With longer life expectancy and more equal roles in the workforce, we can expect this trend to continue. So, if you enjoy chatting with a fellow female, you'll find it really easy to connect with the women who ultimately become your clients.
You Get to Help People
Many female entrepreneurs want to be involved in something worthy – something you can feel good about at the end of the day. No matter which division of insurance sales that you might choose, you can be certain you'll be helping other people.
In the health insurance industry, we take a totally confusing product and break it down for people, so they can understand it. You get to see the relief on their faces when everything comes together for them and you offer something that provides them protection. It's a very easy career to feel amazingly good about.
The Sky is the Limit, but You Choose Your Goal
Over the course of my career, I've met all sorts of women entrepreneurs in this business. Some of them are seven-figure power earners who are driven by growth and shooting for the stars. There is literally no limit to how big an agency you can build.
However, I also know several women who run small shops with four or five employees. They earn a healthy six-figure income and have no desire for the headaches that come with growing a bigger company. And that's okay because that's the beauty of it: you make your own future here, however you'd like it to be.
About the Author
Danielle Roberts is the co-founder of Boomer Benefits, a licensed insurance agency that helps baby boomers with Medicare supplement products.