I'm very happy to announce that Carolyn K. Broner, Ph.D., has joined the Women on Business contributor team. She brings with her a deep background in business, entrepreneurship, leadership, and organizational change management.
You can learn more about Carolyn in her bio below. Please join me in welcoming her to Women on Business. I know she's going to share some excellent insights with the Women on Business audience, and I can't wait to start reading her content!
About Carolyn K. Broner, Ph.D.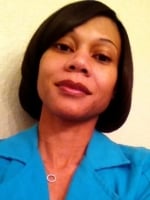 Dr. Carolyn K. Broner is an Assistant Professor at Ashford University in the College of Business and Professional Studies in the department of Leadership and Organizational Studies. She holds a doctorate in management with a focus in leadership and organizational change and has conducted research in the areas of leadership, charisma, organizational change and development, and entrepreneurship.
Dr. Broner has also owned businesses in the beauty industry and editorial services arenas. Prior to moving into the collegiate and business worlds, she was a high school teacher who taught social studies and entrepreneurship in metropolitan Detroit, Michigan.