The Women on Business team is growing again, and I'm thrilled to announce that seasoned blogger, veteran writer, small business owner, and professional online editor and community manager Gayla Baer is our new Assistant Editor!
Yes, you read that description correctly — Gayla has worn many hats throughout her career and brings a wealth of experience, insight, and personality to Women on Business! I first worked with Gayla 5 years ago for b5media. She's fantastic to work with and I'm so happy that she agreed to join us here on Women on Business. You can learn more about her below.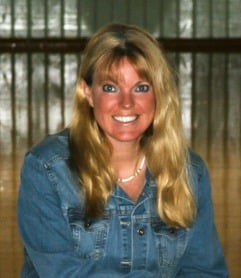 Gayla Baer has a long, impressive career in the world of online writing, social media and community building. Since she began working online in 1999, she has learned to infiltrate several niche categories with authority. Twice she grew a blog into a community, the community into a business and then sold both yielding six figure profits! She worked as channel editor for the #1 blog network managing 80+ global writers and served as community manager to one of the most influential bloggers.
Learn more about Gayla and her extensive portfolio of accomplishments and small business services at GaylaBaer.com. You can also connect with her on Twitter (@gayla) and Facebook.
Please join me in welcoming Gayla to Women on Business!