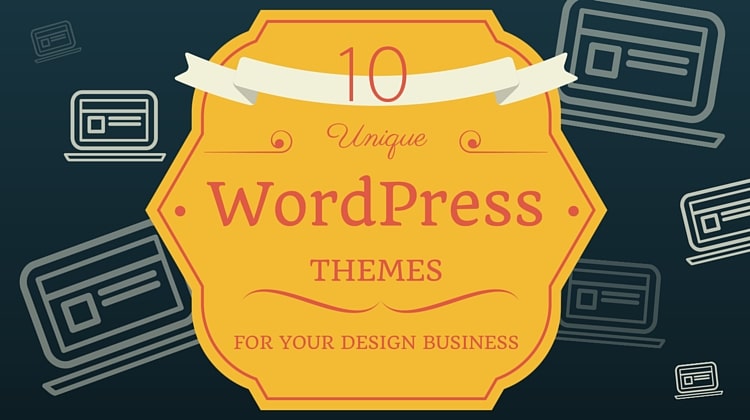 Whether you design websites, marketing materials, clothes, houses, or anything else you can think of, if your business taps into your creativity, then you need a unique website to communicate your brand promise effectively.
It's no secret that I'm a huge fan of WordPress (I wrote The Complete Idiot's Guide to WordPress), and one of the challenges I often hear business owners facing is how to create a great website without spending a fortune. WordPress is always my recommendation, and for anyone who can't afford a completely custom designed website (and how many small businesses actually can?), the next challenge is finding a great WordPress theme–one that not only looks great but also is well-coded.
I've used themes from the well-known premium theme providers like StudioPress, Elegant Themes, and iThemes and have been satisfied with all of them. The only problem is that a lot of websites use themes from these providers. That means that a lot of websites look very similar. A design business doesn't want to look like every other website, right?
Fortunately, there are websites like ThemeForest and TemplateMonster that offer a wide range of WordPress themes and other kinds of website templates. Be sure to choose a theme from a developer with a good reputation and who provides some form of support in case you have questions after you install a theme you've purchased.
To help you get started, here are some unique WordPress themes that could give your design business website the burst of creativity it needs:
Interior Furniture WordPress Theme
You don't have to own an interior furniture business to use this theme. It's perfect for your business if you're a bit quirky. What could be more quirky than a website with lots of angles instead of straight lines?

---
Architecture WordPress Theme
This theme might have "architecture" in its name, but any design business can use it. If you have a lot of images to show off, check this theme out. It could be just the thing you're looking for to communicate your design aesthetic.

---
Exterior Design Bureau WordPress Theme
I love the minimalist approach to color in this theme. It could work so well in drawing your visitors' attention to the most important parts of your home page!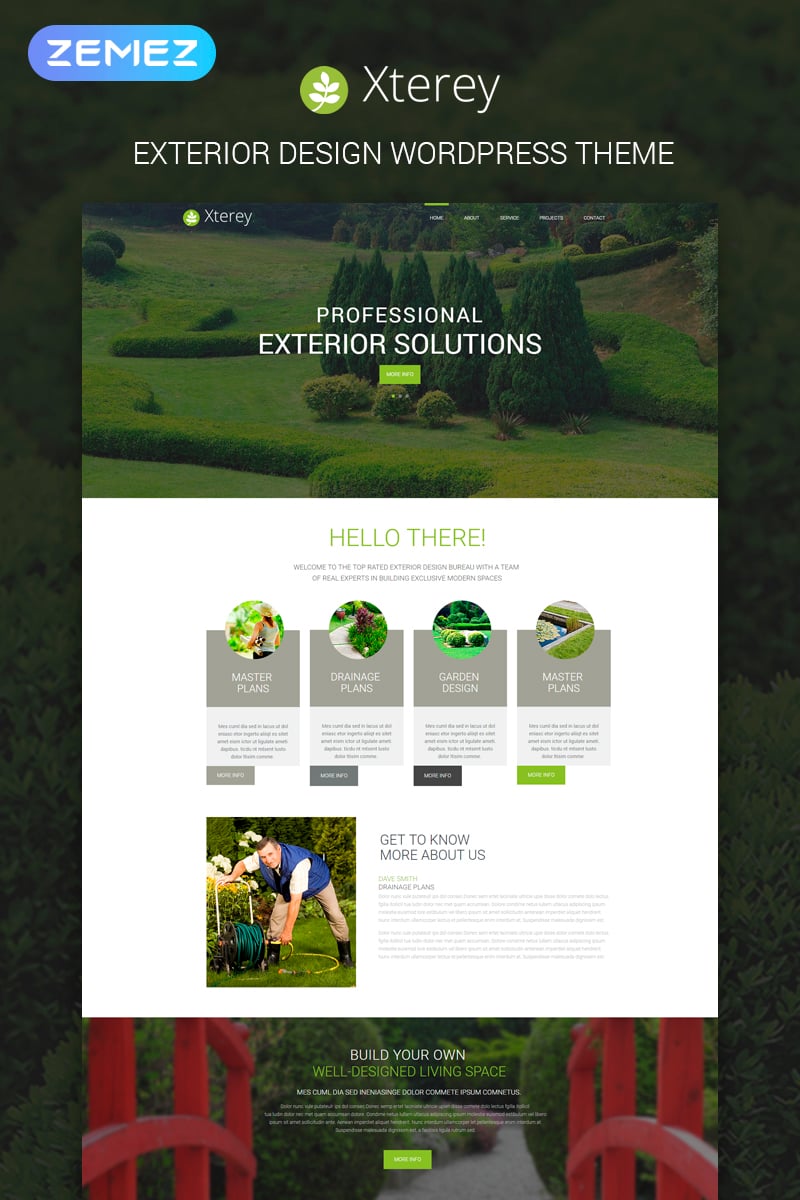 ---
Exdesimo WordPress Theme
This is another great theme to show off your own designs because there are so many places to highlight images. The simple use of transparencies turns what could be an excessively busy design into something very unique.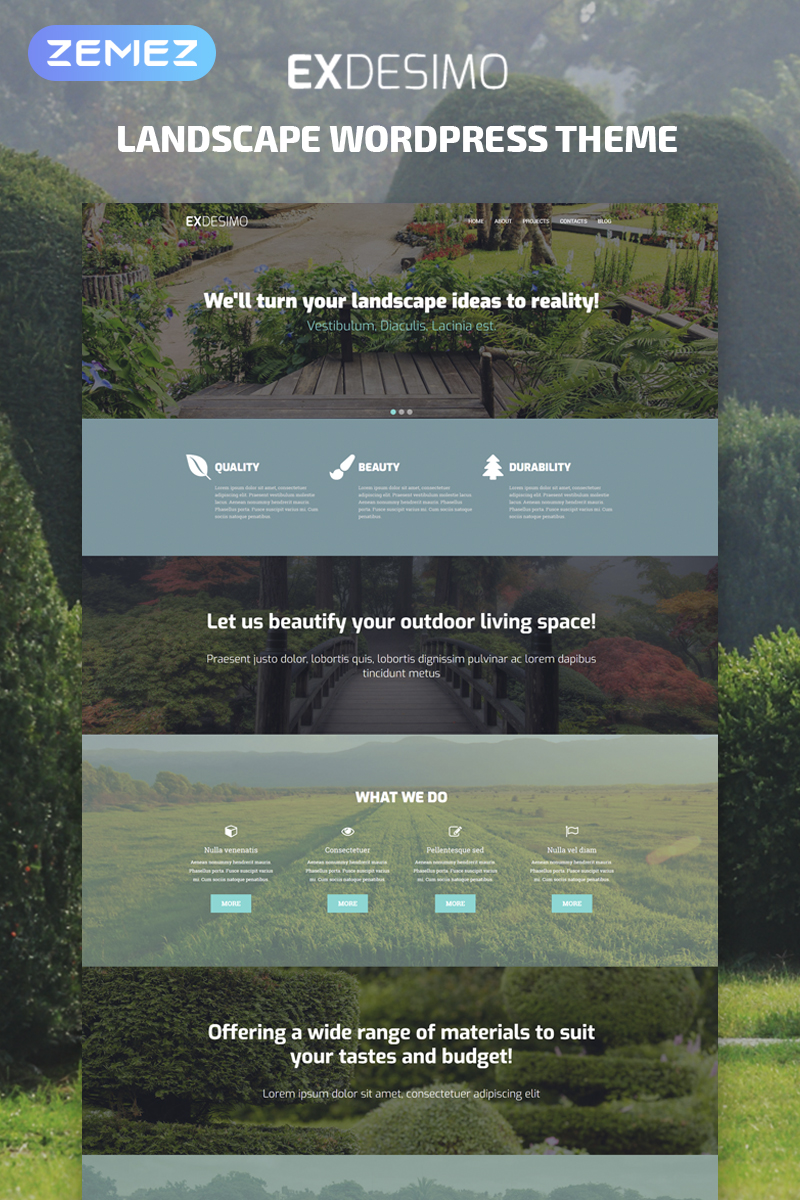 ---
Web Design WordPress Theme
If color and squares are your thing, then the Web Design WordPress theme is for you. It's colorful without being overdone!

---
Furniture Responsive WordPress Theme
If you want to tell your business' story in pictures rather than words, then the Furniture WordPress theme could be what you're looking for. And no, you don't need to be in the furniture design business to use this theme.

---
Furniture for Any Taste WordPress Theme
I love the black and white color palette in this theme. You could continue the theme within the images you use on your site or you could choose images that add splashes of color and capture your visitors' attention. It's up to you and your creative flair.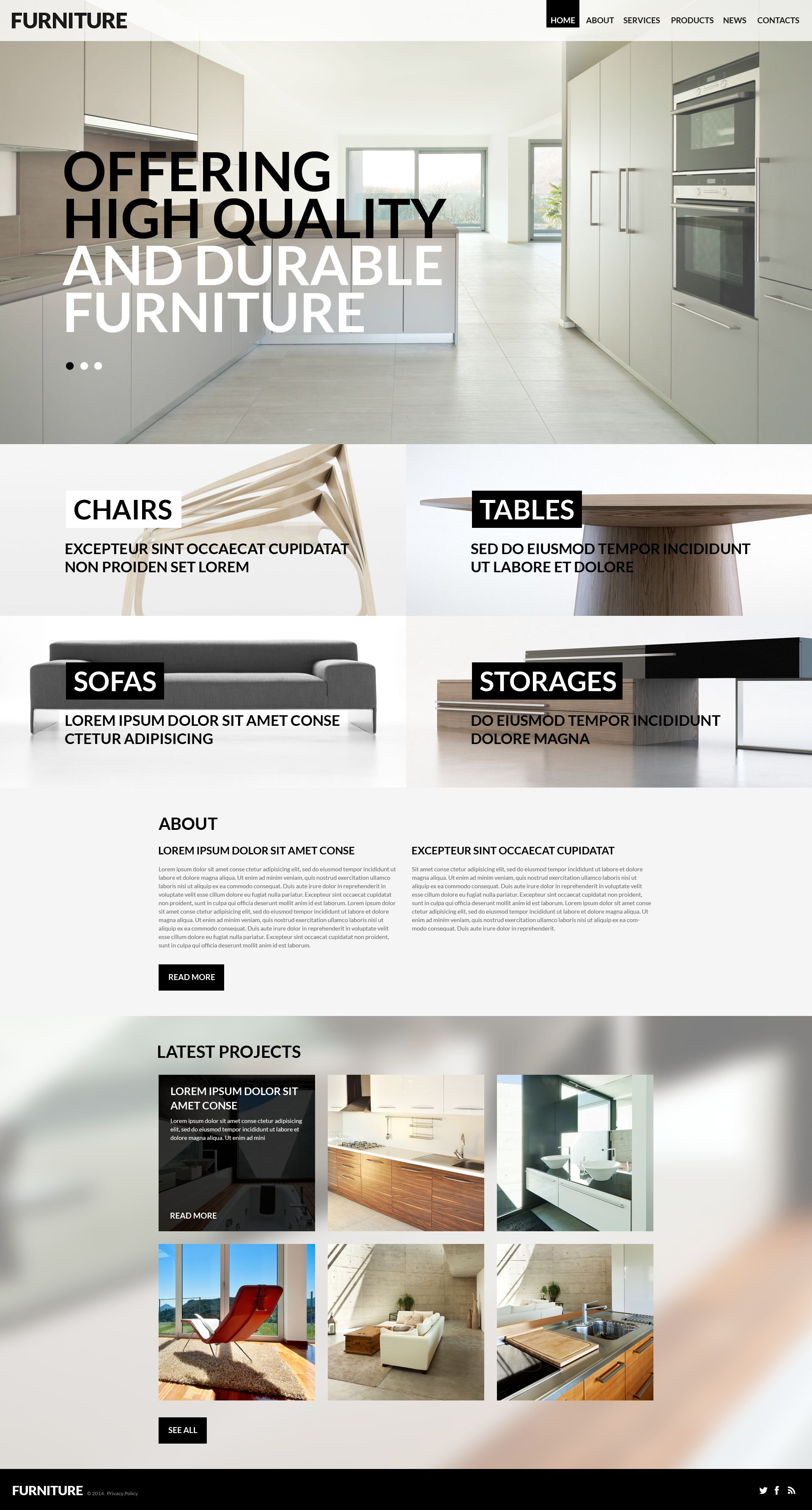 ---
Interior Design Responsive WordPress Theme
If you prefer a dark theme, then the Interior Design Responsive WordPress Theme could be a great option for your design business. It offers a minimalist approach in a dark color palette.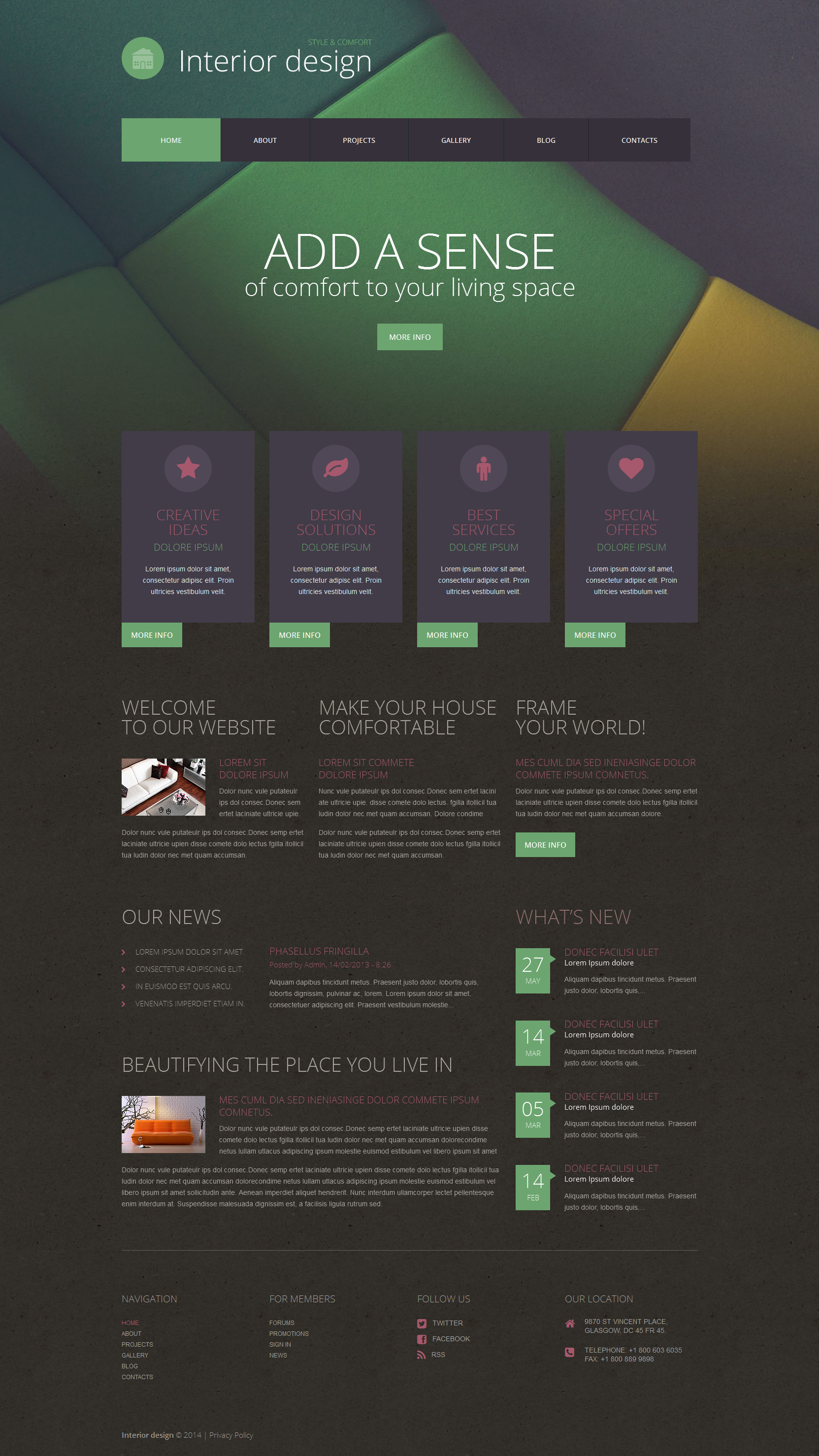 ---
Web Presentation WordPress Theme
This theme offers a design feature that has gotten very popular in the past year — animated layers. Check out the demo to see how it works.

---
Architecture Business WordPress Theme
Have a lot of amazing pictures and text that you want to show off on your design business website? If so, the Architecture Business WordPress Theme could work perfectly for you. It combines both images and text in a creative way so they both take center stage.

---
Disclaimer: Women on Business is a TemplateMonster affiliate and receives a very small commission if you make a purchase using one of the links in this post. You are certainly not obligated to use one of these links if you decide to make a purchase, but if do, thank you for helping Women on Business keep on running!