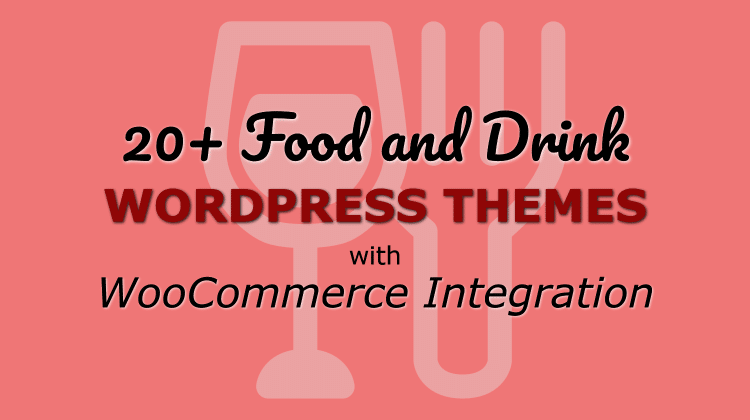 Starting a business can be a painstaking and time-consuming process. The restaurant business in not an exception. In fact, things can be even more complicated in this field.
You not only need to launch your culinary vision, but you also need to develop a target audience and attract new clients. As you're building flavor experiences for your customers and the right environmental experience inside your restaurant, you also need to build an online experience. Customers expect to find your menu, directions, and maybe even call ahead seating, take out, and more on your website!
WordPress is a perfect tool to create your food and drink website, and any of the restaurant themes and cooking blog themes presented below provide the features you need to do it.
Keep in mind, using a complete pre-made web template doesn't mean you can't customize, edit, and making your site meet your personal tastes and specific business requirements. For example, all of the themes from Template Monster come with installation data, widgets, useful plugins, and user-oriented functions, so you can play and experiment with your website's structure, design, layout, and modules. Of course, if you prefer, you can use the template without making any changes to it. Just add your content!
If you decide to invest in a premium WordPress template, make sure you buy from a provider that offers assistance if you need help. You'll not only want support through text and video, but you might need to talk to someone to get the answers you need.
If you're ready to give your culinary or restaurant website or blog a design boost, check out the WordPress themes from Template Monster below for inspiration!
MasterChef – Cooking School WordPress Theme
This gorgeous and appetizing cooking school WordPress theme is sleek and uses mouthwatering images. The included appointment arranger is a powerful plugin that will simplify and optimize your school schedule properly.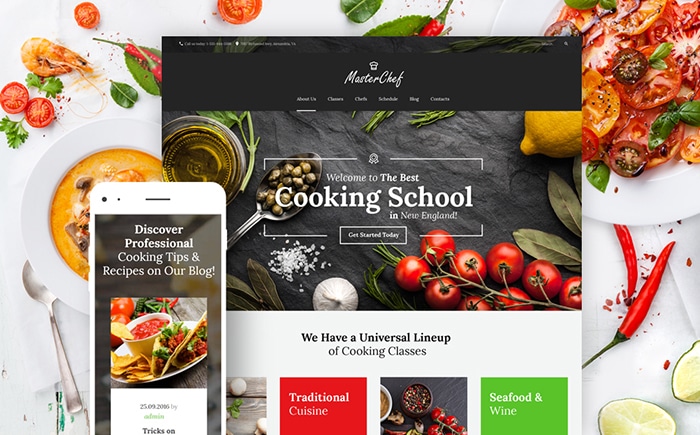 Italica – Taste of Variety with WordPress
The Italica theme offers a perfect opportunity to create the online restaurant of your dream. Along with a main theme, you get an unbelievable bonus of six other delicious skins.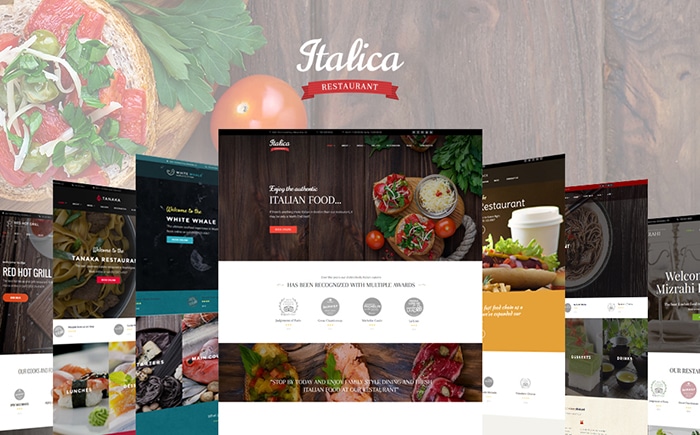 Hidalgo – Hot Mexican Food Restaurant WordPress Theme
Love eating, writing about, or cooking Mexican cuisine? If so, then this WordPress theme is all you need to freely share your experiences on your website.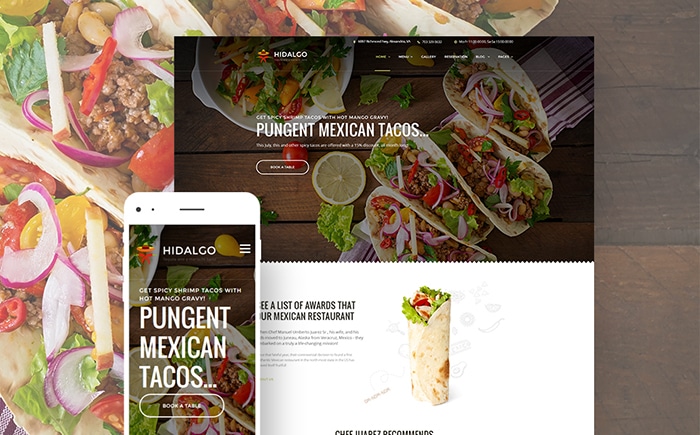 Gutenberg – Prime Brewery WordPress Theme
This is the best web theme for beer pubs and restaurants. The Gutenberg theme is full of advanced features, an online booking plugin, and a restaurant menu.
Burger Place – Yummy Fast Food Restaurant WordPress Theme
There is something amazing about sinking your teeth into a yummy, juicy burger! With the Burger Place theme, owners of fast food restaurants have a chance to increase that appeal with the help of tasty looking website.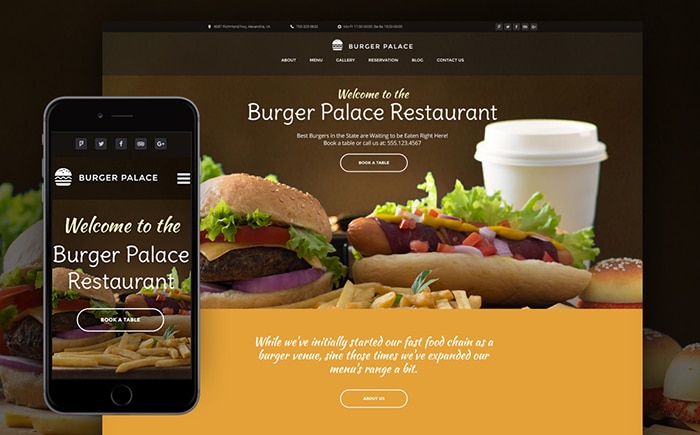 Greenville – Organic Healthy restaurant WooCommerce Theme
Greenville is a fine-tuned and maintained organic food restaurant template. It includes tons of highly functional settings, but it's still easy and intuitive to use.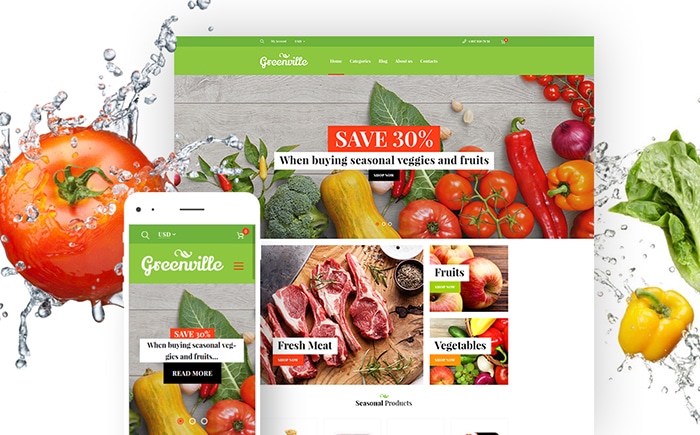 Organica – Thinking of Health WooCommerce Theme
If you are focused on health and crave a way to share your knowledge with other healthy eaters, then the Organica WooCommerce theme is just for you. This theme allows visitors to set several criteria to filter content for a better experience.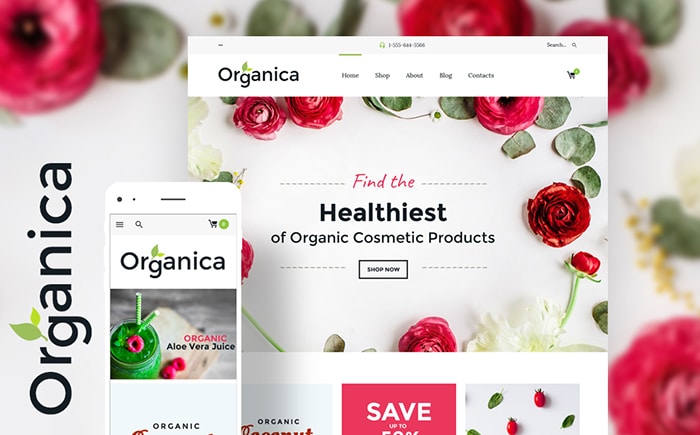 Tanaka – Japanese Cuisine Restaurant WordPress Theme
Treat your dedicated customers with a handy way to follow your restaurant's menu, special offers, and news with the Tanake theme. It offers a modern and sophisticated arrangement of your online restaurant website.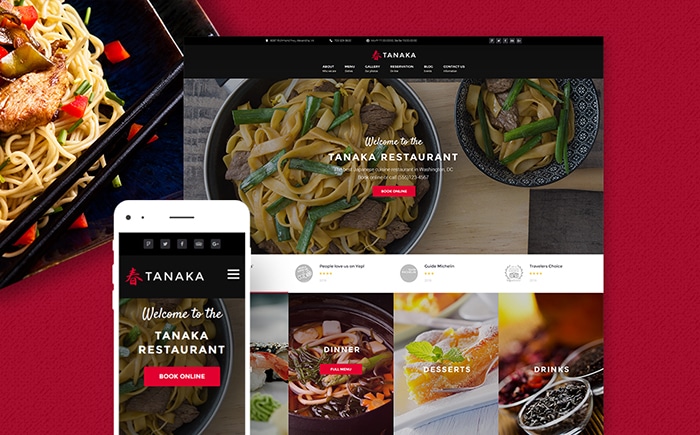 Chateau – Bakery and Recepies WordPress Theme
Frankly, there is hardly anyone who will disagree that a hot and crispy, crunchy cinnamon bun is just a plain pleasure to eat! With the Chateau WordPress theme, everyone can order from your bakery online and effortlessly.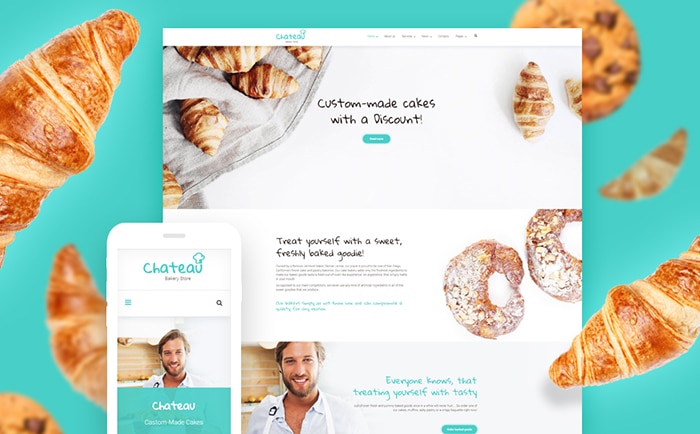 Duval – Sophisticated Wine Restaurant WordPress Theme
Duval enables you to create an elaborately designed website for a themed restaurant. The theme uses high-quality images to make your website's content look bright and irresistible.
Bettaso – Praised Barbecue Gourmet Restaurant WordPress Theme
The Bettaso theme uses mouthwatering images that no one can resist! Digging deeper, you'll discover that this theme is jam-packed with a bunch of highly functional features.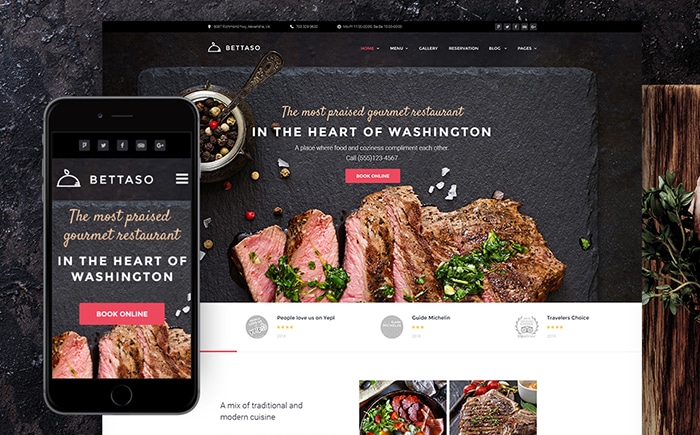 Vegetexia – Award-nominated Vegetarian restaurant Blog WordPress Theme
Purity and freshness is reflected in the Vegetexia design. The easily-customizable layouts and straightforward building of pages make things simple for beginners and professionals.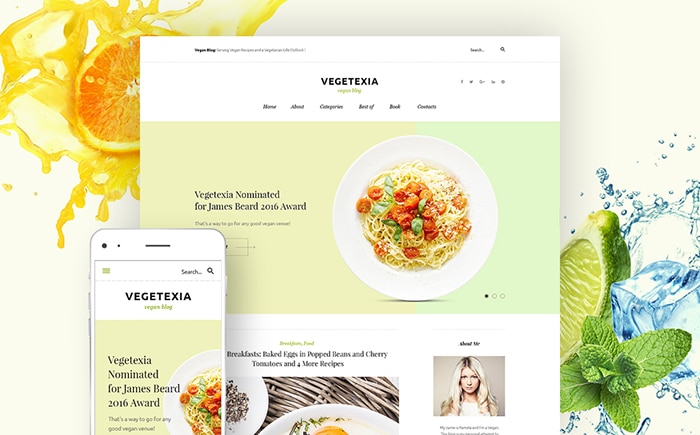 Coffeera – Fragrant Coffee Shop WooCommerce Theme
The products carousel widgets included in the Coffeera theme offer creative approaches to displaying your website's content.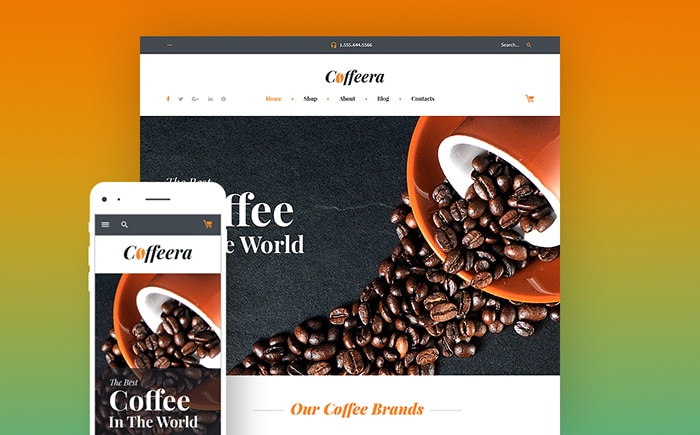 Confucius – Chinese Restaurant Responsive WordPress Theme
The Confucius theme is crafted with powerful a drag-and-drop page builder. It comes with a library of presets and more than 25 modules.
Bread Bakery – Pastries WordPress Theme
Bread Bakery is a well-designed template that is a great starting point for any bakery. It comes with features that allow for comprehensive and trouble-free installation as well as easy editing and maintenance of your website so you can focus on running your business, not worrying about your website.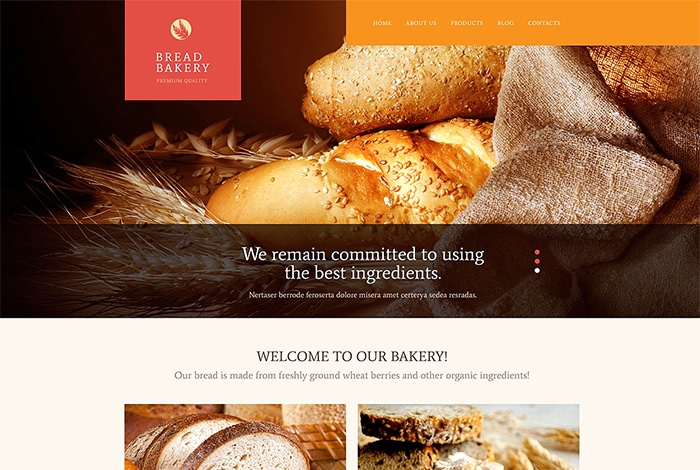 Natural Foods – Always Fresh and Sunny Foods with WooCommerce Theme
The Natural Foods theme is perfect to launch your online food products store. However, a food store isn't the only type of site you could launch with this theme. The header and menu options are easy to modify, so you can use this template for any kind of sales website.
Blogetti – Restaurant Blog WordPress Theme
Use the Blogetti theme and fill up your website with the content your customers are looking for such as helpful tips from a cook, creative recipes, and chefs' tricks. Your blog readers will feel like chefs!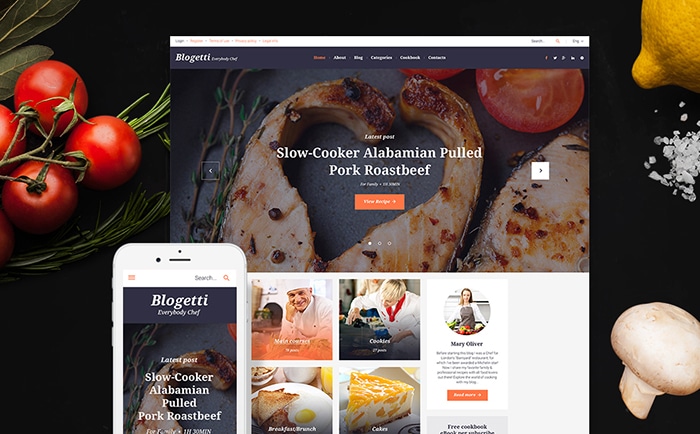 Little Italy – Italian Cuisine Restaurant WordPress Restaurant Theme
Menu updates, special dish of the day, news, and discounts can be displayed easily using the Little Italy theme with a MotoPress Slider plugin. It creates a dynamic effect and guarantees to capture your visitors' attentions.
Alexander – Tasteful Italian Resaurant WordPress Theme
You can build a rich-looking and tastefully designed website for a restaurant with the Alexander theme. It was built in the style of the best Italian cooking traditions. The fully responsive web design is 100% capable to display correctly on the screens of every modern device.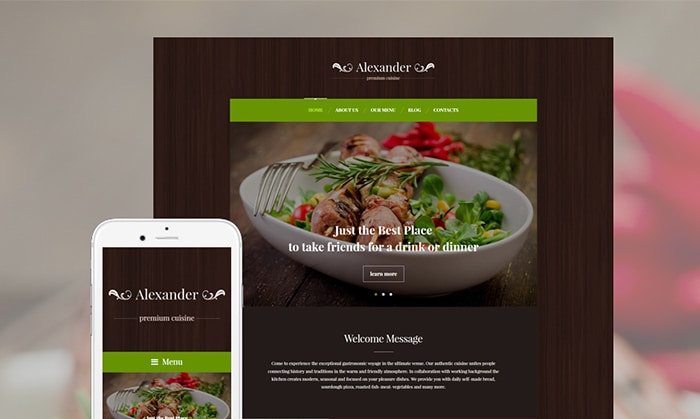 White Whale – Seafood Restaurant WordPress Theme
The White Whale template is perfect for a seafood restaurant. It offers a beautiful layout and a variety of useful features.
Gulliver – Cafe And Restaurant WP Theme
Gulliver is the best fit web template for a charming and cozy cafe or restaurant. This web theme offers a minimalist look and easy, intuitive handling of your special requirements.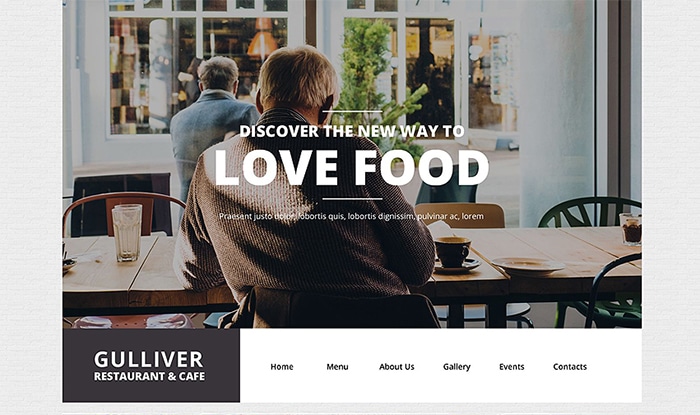 Gourmet – Favorite Cuisine Restaurant WordPress Theme
Gourmet is a powerful widgetized web template that is loaded with all of the useful and functional features that you could only think of. It's built using the Cherry Framework 4, which turns the process of site building into plain fun.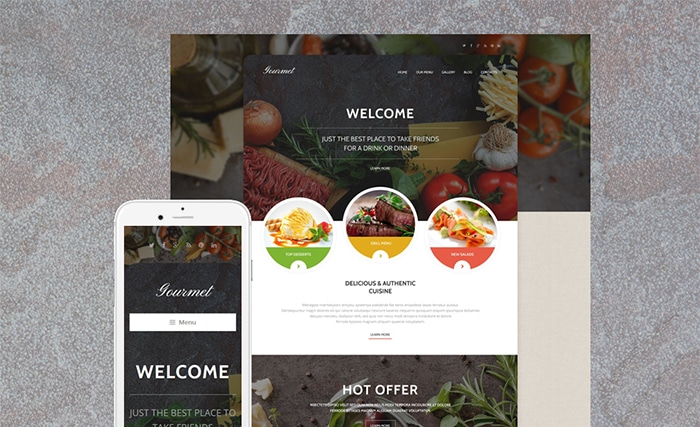 Mexican – Hot Mexican Restaurant WordPress Theme
Spice up your business with the Mexican WordPress theme. It's easy to create a properly functioning website to support your business with this template.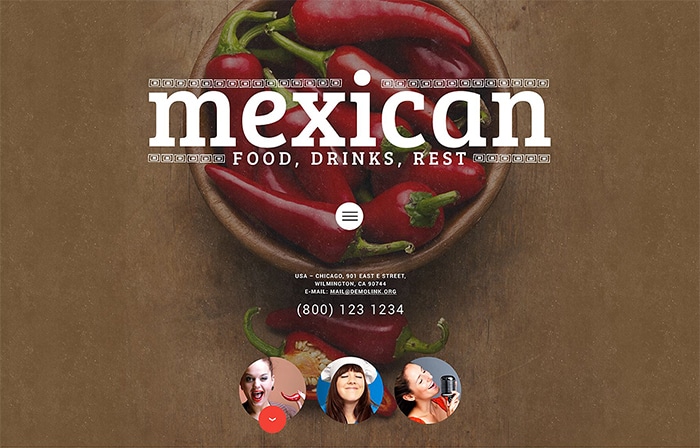 About the Author
John Walker is the head of affiliate programming for TemplateMonster, which has been providing website templates since May 2002 through partnerships with popular website platforms like Magento, Drupal, WordPress, PrestaShop, Joomla, WooCommerce, and many more.
---
Disclaimer: Women on Business is a TemplateMonster affiliate and receives a very small commission if you make a purchase using one of the links in this post. You are certainly not obligated to use one of these links if you decide to make a purchase, but if do, thank you for helping Women on Business keep on running!
Save
Save
Save
Save
Save
Save
Save