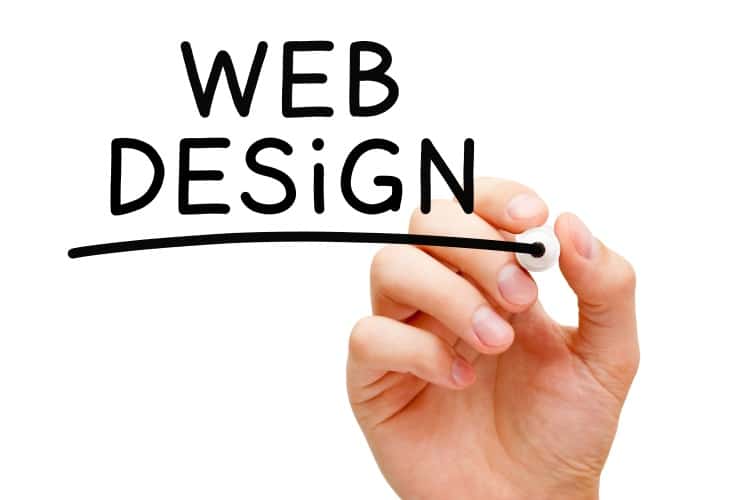 These days, having an aesthetically-pleasing, user-friendly website is a must. It's often the first, and strongest, impression your brand leaves on increasingly Internet-savvy customers. As such, you need to incorporate website design elements that are unique, elegant, and enhance the user experience. Consider trying out some of the top website design trends for 2015 to give your website a boost this year.
1. Ghost Buttons
Don't let the word "ghost" fool you. According to WebDesign.org, ghost buttons are the most anticipated web design trend for 2015. It's easy to see why. Check out this example from Unsu.ng featuring a ghost button ("Listen to Betty's Story"). Note how this design element is good-looking, versatile, and doesn't obstruct other design elements on the page.
2. Increased Emphasis on Typography
Professional-looking fonts used to be expensive. With the likes of Google Fonts, however, you no longer need to shell out hundreds of dollars just to make the words in your logo look good. That said, if you want a one-of-a-kind font to help your brand stand out, hiring a skilled web designer doesn't hurt. Look at this example from Handiemail, who employs multiple fonts and styles in their header. This is the kind of typography that will be huge in 2015.
3. Breathtaking Background Designs
Compared to a simple colored background, background elements like images, videos and vectors are more attention-grabbing. Done right, they can tell your brand's story in as few words as possible, without interfering with your website visitors' overall experience. Here Cappello's uses a background image in their header that serves to establish their brand identity and bring visual interest to their page. Note especially that the image doesn't compete with the page, but rather compliments existing elements.
4. Continuous Scrolling
With more and more customers accessing the Internet via their mobile phones, the act of clicking and clicking through interactive design elements will soon become outdated. Parallax scrolling allows people to load pages with a single glide of their fingertips or (in the case of desktop PC users) a single scroll of the mouse wheel. See how Make Your Money Matter employs this element to engage viewers and tell a story.
5. Card Design
If you run a Pinterest campaign, chances are you're familiar with its use of card design (see an example here). At a glance, customers can see everything you have to offer in one page, without looking cluttered. Considering its versatility, the card design isn't likely to go away any time soon.
6. Hidden Menus
Hiding the menu is one of the best ways to give that sleek, minimalist feel to your website. (As you know, "sleek" and "minimal" never go out of style.) As this example from Editions shows, to access links to your "About," "Contact Us," "Navigation" and the like, customers only have to click or tap the three bars stacked on top of each other.
7. Sticky Headers
On the other hand, your customers might want to have access to your menu bar at all times. That's where the sticky header comes in: With it, the menu bar will be visible, no matter how far down your page the customer scrolls. A sticky header can be a static or movable element; ask your designer which one will fit your website better. In this example from With, the header is a static element that remains fixed at the top of the screen no matter how far down viewers scroll.
8. Personalization of the User Experience
In a site utilizing "personalized UX," elements pop up according to each website visitor's browsing habits. This design trend is more geared towards e-commerce sites, but could also be useful for news sites, blogs, or any type of site that offers its visitors a variety of interactive choices. For example,  YouTube recommends videos based on what the user has previously watched. If prominent websites have had success with this design element, there's no reason why it shouldn't be the same for you.
9. Responsive Design
If there's one trend that you take from this list and incorporate into your site, make it responsive design. "Responsive" is probably one of the most thrown-around words regarding web design. Simply put, a responsive website is accessible across a wide range of devices — desktop PCs, mobile phones, touch pads — without the user having to do much re-sizing, scrolling and the like. Note in this example from Spool Tuning how the design elements shift as the size of the window becomes bigger or smaller. Because of this versatility, it's likely that the responsive design trend will become the new default in website design.
10. Interactive Storytelling
"Interactive storytelling" is less of a design element and more of a design approach. Using one or more of the elements already cited on this list, visitors can scroll, slide, drag and pin to their hearts' desire (see example below). Check out this example from Slim Your Wallet that is built around the personalization of the user experience. With that level of user interaction, expect your conversion metrics to shoot up beyond your wildest dreams.
As technology grows, so will the number of things you can do with your website. But for now, the trends listed above are the ones you'd want to consider this coming year.