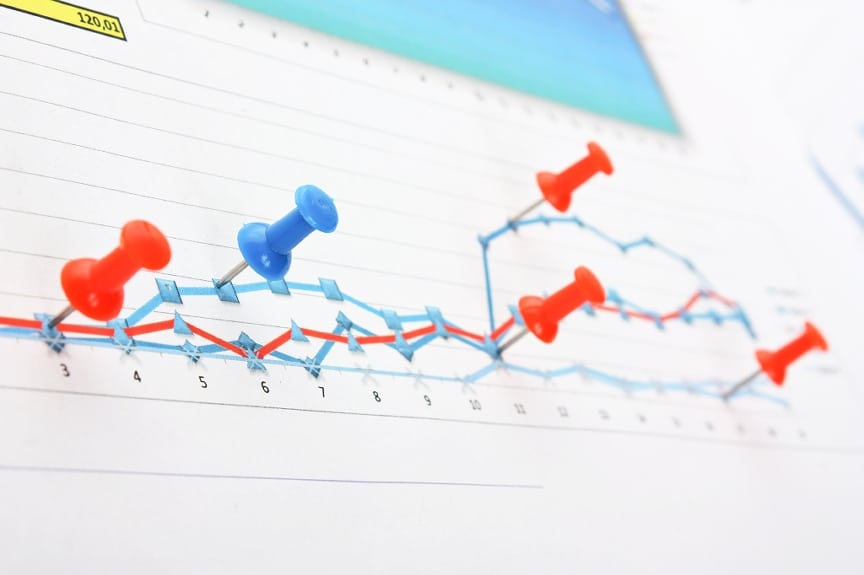 In December, Women on Business readers were invited to provide commentary on the U.S. Small Business Health Index developed by Fit Small Business. The goal of the Index is to provide accurate data on the state of small business health in the United States by focusing on businesses with 25 or fewer employees rather than the traditional definition of small business, which includes all businesses with 500 or fewer employees.
Fit Small Business has been tracking the health of U.S. small businesses since February 2014 in its U.S. Small Business Health Index. October 2014 numbers have just been released, and the news for U.S. small businesses is very good with the Index hitting an all-time high of 59.5.
Based on the metrics of the Index, a score above 53 shows that the U.S. small business economy is healthy while a score below 47 would indicate problems and poor health. October's 59.5 index is an impressive single month increase of 15% over September's 51.7 index. Here are the Index scores since February 2014:
February 2014: 53.7
Mark 2014: 55.3
April 2014: 53.8
May 2014: 55.4
June 2014: 50.8
July 2014: 53.3
August 2014: 55.4
September 2014: 51.7
October 2014: 59.5
Mark Prosser, publisher of Fit Small Business explains, "A 15% rise in the index is fairly significant. The rise in the index can be attributed entirely to a rise in income for business owners. Proprietor's Income (non-farm) rose from $1,330 billion in September to $1,345 billion in October. There wasn't much movement in the other six components of the index."
The U.S. Small Business Health Index is developed using government and non-government data is is comprised of seven components of analysis:
Proprietor's income
Revenue
Employment
Lending to small business
New business creation
Bankruptcies
Future confidence
The November 2014 U.S. Small Business Economic Health Index will be released on February 18, 2015. Let's hope the numbers continue on an upward trend!