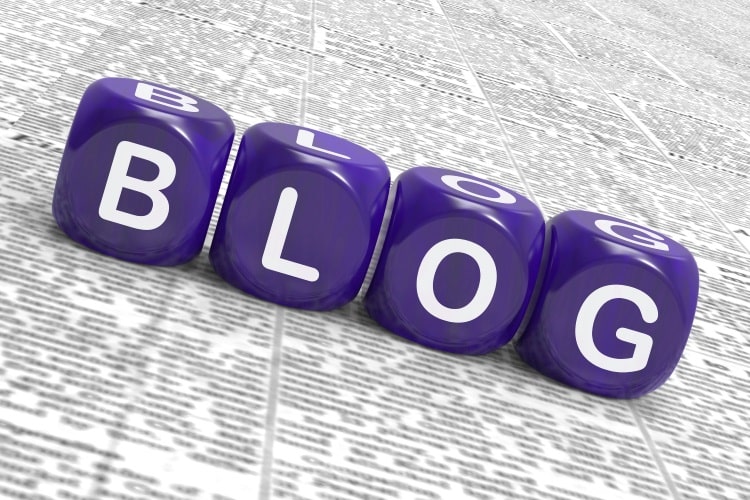 Research carried out by eMarketer discovered that the number of people reading blogs in the United States alone is 140 million. That is a big audience! Another research study carried out by Technorati on consumer behavior revealed that blogs have a significant influence on purchase decisions. In total, 31.1% of consumers said that reading authoritative blogs influences their purchase decisions.
The statistics above are to whet your appetite and to let you know that you need a blog for your business. While many business owners have blogs you'd be surprised by how many of them are inactive. By this, I mean blogs that are not updated on a consistent basis. Blogging needs commitment in thought and time.
Business owners who maintain blogs are fewer in number than they should be because of the many challenges associated with blogging, such as finding a good writer, deciding what to write about, knowing how frequently to post, distributing content, etc. However, blogging has numerous benefits when it's done well. Here are five benefits of business blogging:
1. Provides Cheap Customer Acquisition
Hubspot surveyed 644 business executives on the benefits of business blogging.  The results showed that:
Business owners using direct mail, pay-per-click advertising (PPC), telemarketing, and trade shows incur average lead costs of $373.
Business owners using blogs to generate their leads average a $143 cost per lead
Businesses are reducing their spend on direct mail and telemarketing.
More businesses are engageding in blogging and inbound marketing.
This research showed that blogging is a cheap way of acquiring customers compared to other traditional methods like telemarketing, pay-per-click advertising, trade shows, and so on.
2. Increases Website Traffic and Subscribers
Neil Patel, the owner of Crazy Egg, recorded a tremendous amount of traffic of 100,429 visits on his blog within a year and six months.  He attributed this feat to the power of consistent blogging.
Blogging consistently has the capacity to increase the traffic to your company website, thereby increasing page views and hits as your business get more exposure.
3. Increases Sales
When you drive traffic to your website through consistent blogging, the result is increased sales. A that does this well is Marriott. Bill Marriott is the leader of the global Marriott hotel chain. Bill Marriott blogs consistently about sensitive subjects and other life issues. The hotel chain reported that it made about $4 million in sales from readers clicking through to book rooms from his blog.
4. Builds Brand Awareness
Blogging is a cheap way to get people to notice your brand online. When you create a company blog that provides value to other businesses in the same industry, other blogs and websites will link to you and share your content on social media networks, thereby creating massive exposure for your brand.
A good example of a company that uses blogging for branding is General Electric (GE). Many people think the company only produces light bulbs. That is not true! General Electric is much more than that. To create proper brand awareness for its business, the company launched different blogs for each of its services: Txhnologist (an online magazine), Data Visualization, Ecomagination (environmental blog), GE Reports (daily stories blog), Healthymagination (a blog on how GE helps people live healthier lives), and GE show (blogs on video deals).
By creating different niche blogs, GE is able to build brand awareness for different services it offers, thereby creating engagement among its readers.
5. Educates Visitors and Customers
A business blog is a great avenue for you to educate your readers and customers. Your content will create interest in your business and offerings. A good example of a company that does this very well is Kissmetrics, which is a company that provides web analytics software for businesses that need user level data. The company created a blog for the business to educate its target audience about web analytics, marketing, and technology. This way, its customers are able to get useful information and learn how to use the company's software rather than going through the customer support phone line, chat, or emails.
It can be deduced from the stories above that blogging is a cheap way to create brand awareness, customer acquisition, sales, and more. Why not include blogging in your marketing campaign this year and see how website traffic, customers, and sales increase for your business?