Today, an online store has is a necessity for companies. Whether your business is a large corporation or a small organization, it needs an appealing showcase for successful promotion and for selling its products online. Design is a crucial component of your online store. In fact, visual appearance has proven to be an essential feature that determines whether or not a customer will buy something on your site.
How to Choose an eCommerce Template for Web Design
Fortunately, there is a tremendously diverse selection of web templates available that have been created specifically for online stores, which makes it easy to create an online showcase for your company's products. However, inexperienced users may get lost in that huge assortment of template designs. The question becomes: What factors should guide you when choosing a web template for an attractive online store that works and helps to sell your products?
Here are five key factors you should consider when choosing a web template for a selling website:
1. Color Palette of the Web Design
Marketers know that color is a very powerful in drawing customers' attention to a website. For many online shoppers, poor design is a reason they choose not to buy products on a particular website. That is why the color scheme is the first thing you should pay attention to when picking a template for your online store.
It's not about bright and dazzling colors. The color palette of your online store should be "smart." What does it mean? The type of products you sell should be a starting point here. For an online store selling beauty products for women and girls or lingerie, for instance, you should choose a template with soft and calming hues (modest pink, muted purple, etc.). For a health products website you may choose a design with light green and blue colors. Soft yellow, green, and red hues are associated with energy, youth, wealth, and happiness. They may work well for stores selling toys, sport items, and so on.
2. Architecture of Site Pages
Positioning of the elements of the page greatly affects visitors' choices. When picking a web template, you should check if the layout of the page allows featured products to be displayed in a way that catches a visitor's eye right away.
Suitable location and arrangement of the site menus allows you to divide the products into categories and facilitates the process of searching for items on the site. Also, presence of a search bar is a very important component of a functional site.
4. Animation Effects
Panoramic sliders, galleries with zoom-in and out effects, and sparking images will be a fantastic bonus for your online store design. They allow customers to enlarge the image of an item and view it in detail. Various flash effects let visitors rotate the image and see the product from all sides.
5. Loading Speed of the Template
This factor should not be underestimated. If your site loads "for ages" a customer will leave your online store and buy the items on a competitor's website. To avoid this and drive more sales, loading speed should be considered when picking a template for a successful online store.
Examples of Great Ecommerce Templates for Web Design
Here are 15 awesome eCommerce templates to help you get started in designing your own website that sells!
Electro Appliances Magento Theme
The Electro Appliances theme is a Magento template for an electronics and appliances store It incorporates a "grid category view" mode for products as well as a "touch product" carousel option. The template is 100% responsive and optimized for viewing in all of the latest web browsers.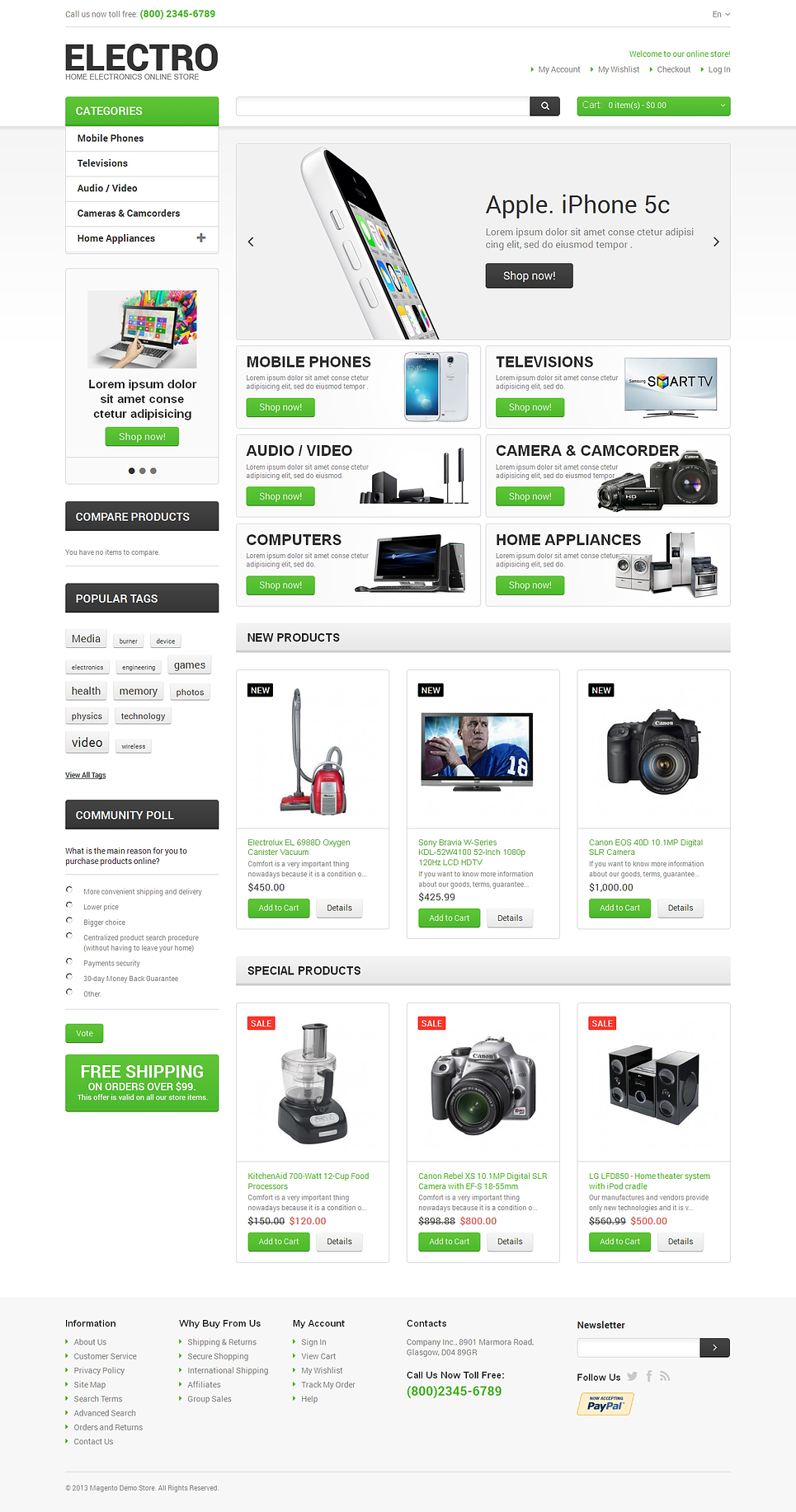 ---
Quality Tools PrestaShop Theme
This PrestaShop template has an eye-catching design in black, light grey, and orange colors. It is a perfect choice for tool retailers. The advanced structure of the menu allows your customers to easily navigate the website and find required items with just one click.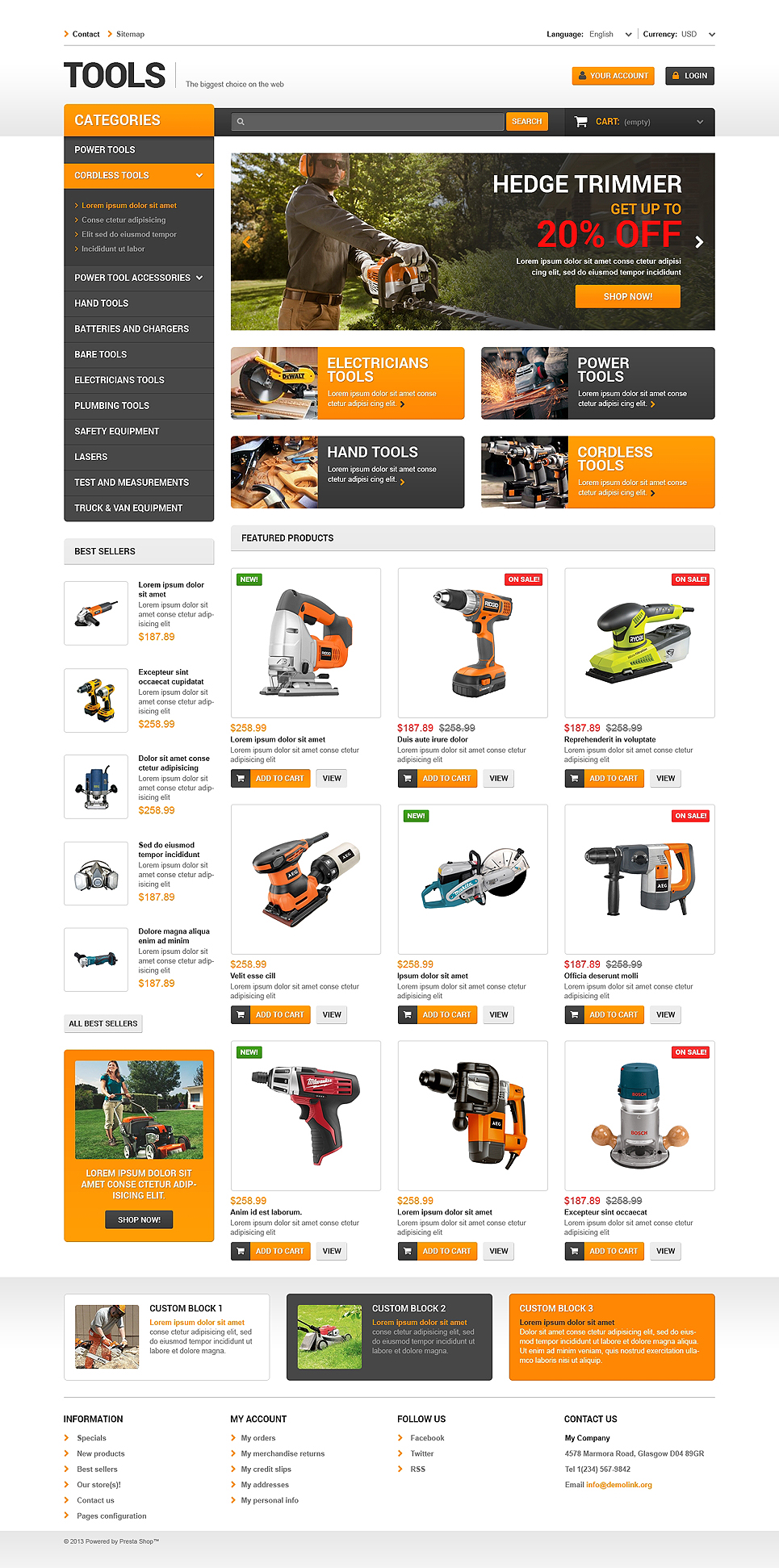 ---
Responsive Drugstore PrestaShop Theme
This template has a smart-looking Presta Shop design in green and white colors. It features various animations effects and is suitable for an online store selling medical or beauty products.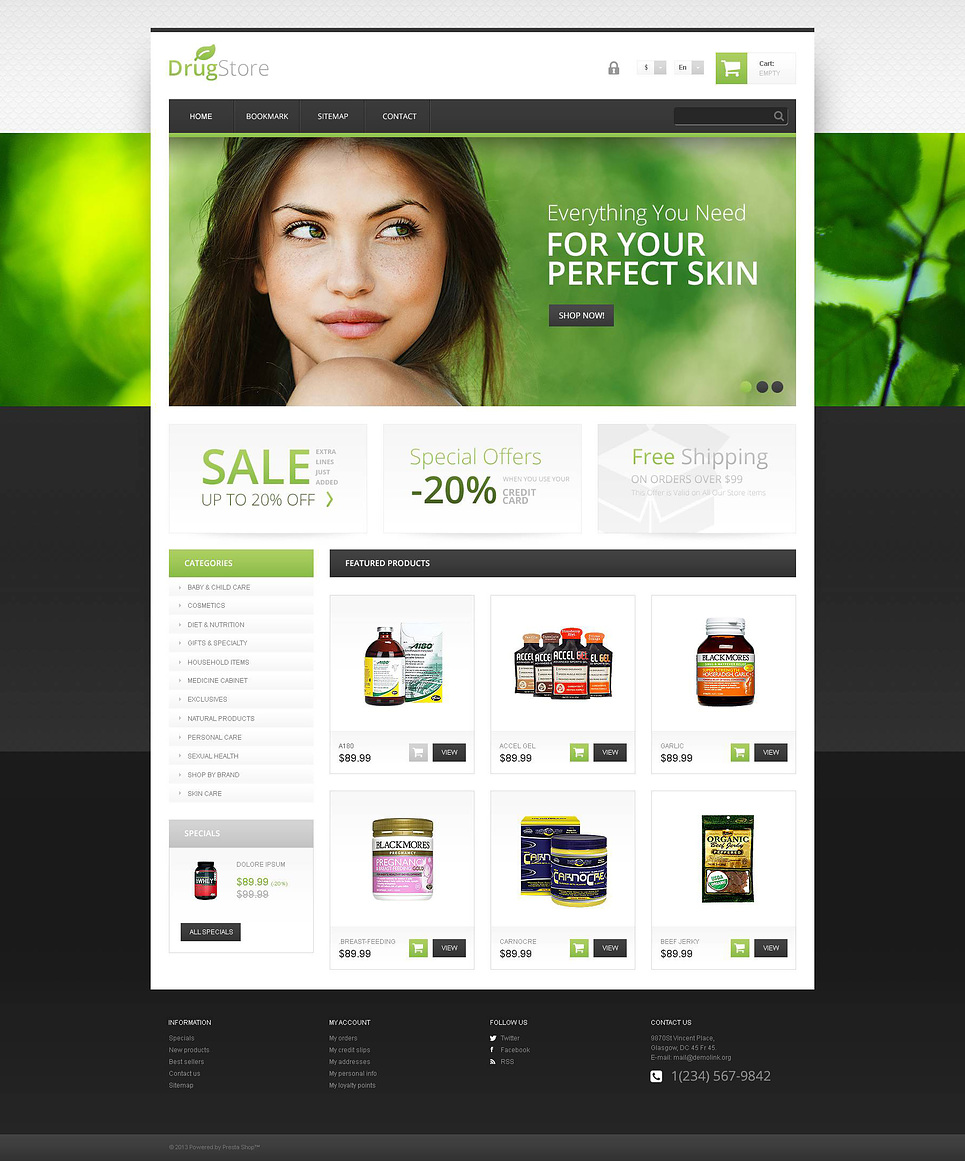 ---
Furniture for Your Garden Magento Theme
If your business is connected with making furniture for the home and outdoors, then you might pick this elegant and clean-cut Magento theme. Various modes for viewing product details are included, and the ability for customers to create personal accounts for tracking order status and other features will help to build a fully functional up-to-date online store.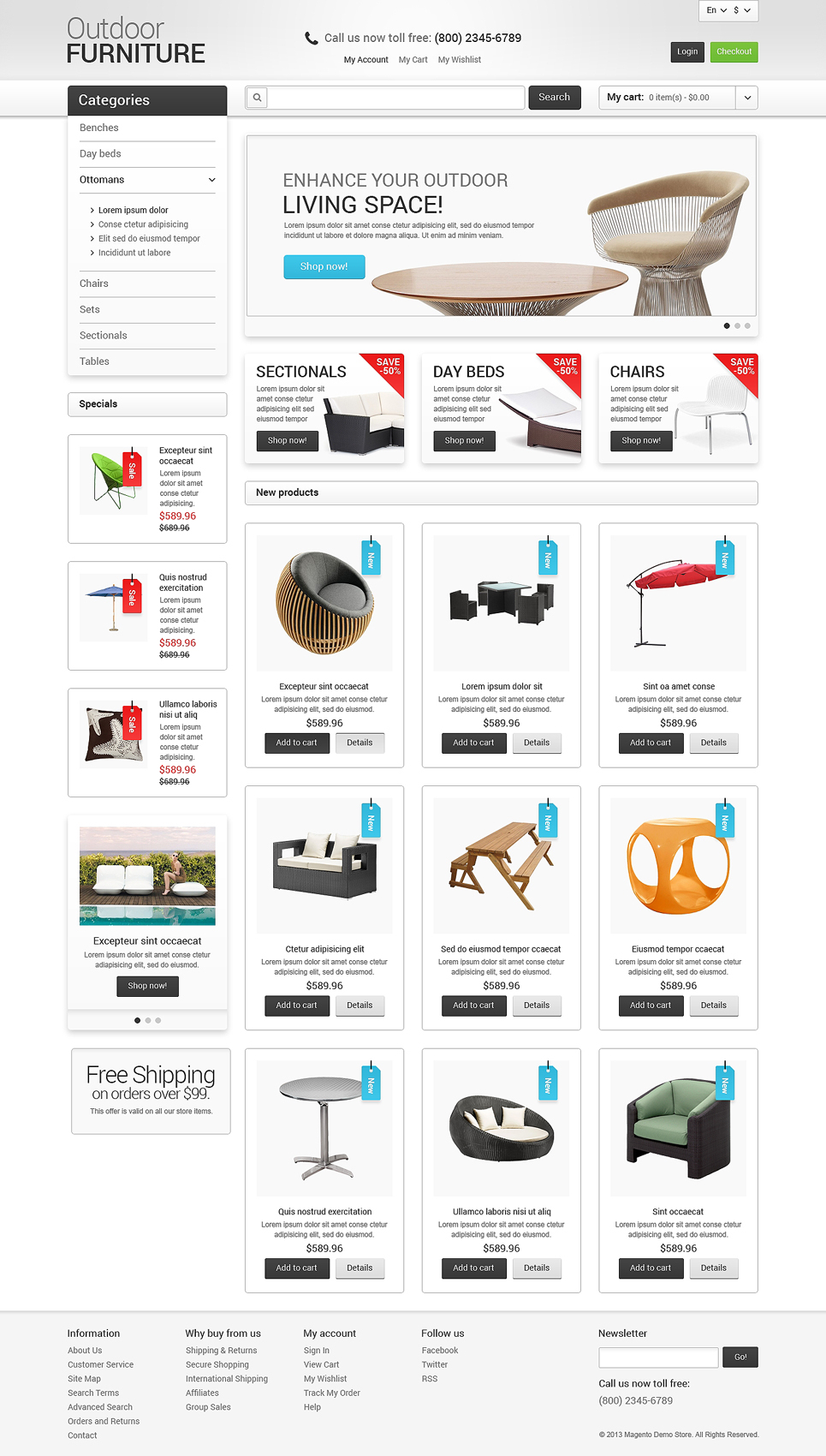 ---
Responsive Organic Cosmetics Store PrestaShop Theme
This cutting-edge PrestaShop template for organic cosmetics stores incorporates an advanced products search mechanism (by price, manufacturers, and more). Also, the well-thought structure of page layouts makes it possible to locate your specials and top sellers blocks in the right sidebar, so they're noticeable to visitors.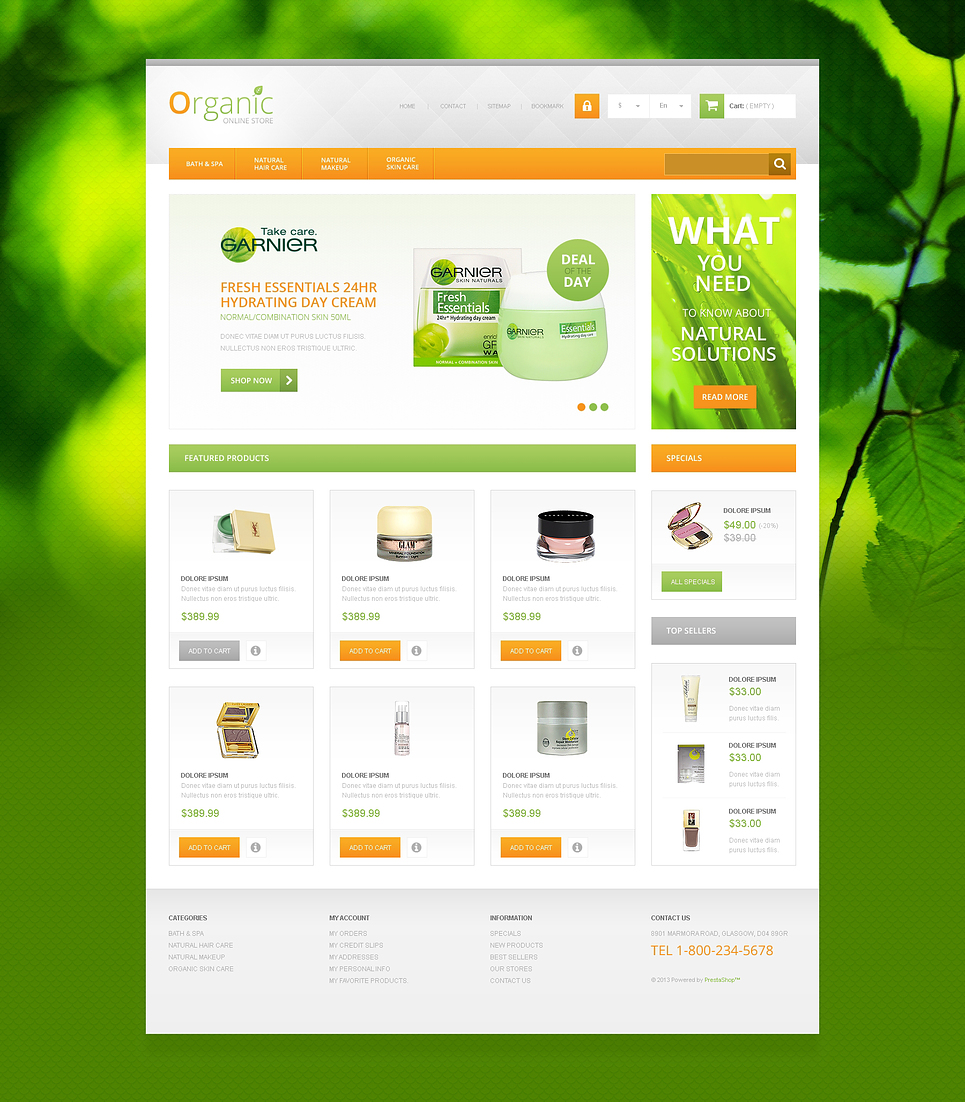 ---
Responsive Linen Store PrestaShop Theme
The compound and textured background of this responsive PrestaShop Theme for linen stores makes the overall design simple and at the same time, catches the buyer's eye thanks to its elegance. The built-in enlargement option allows site visitors to view each item in detail.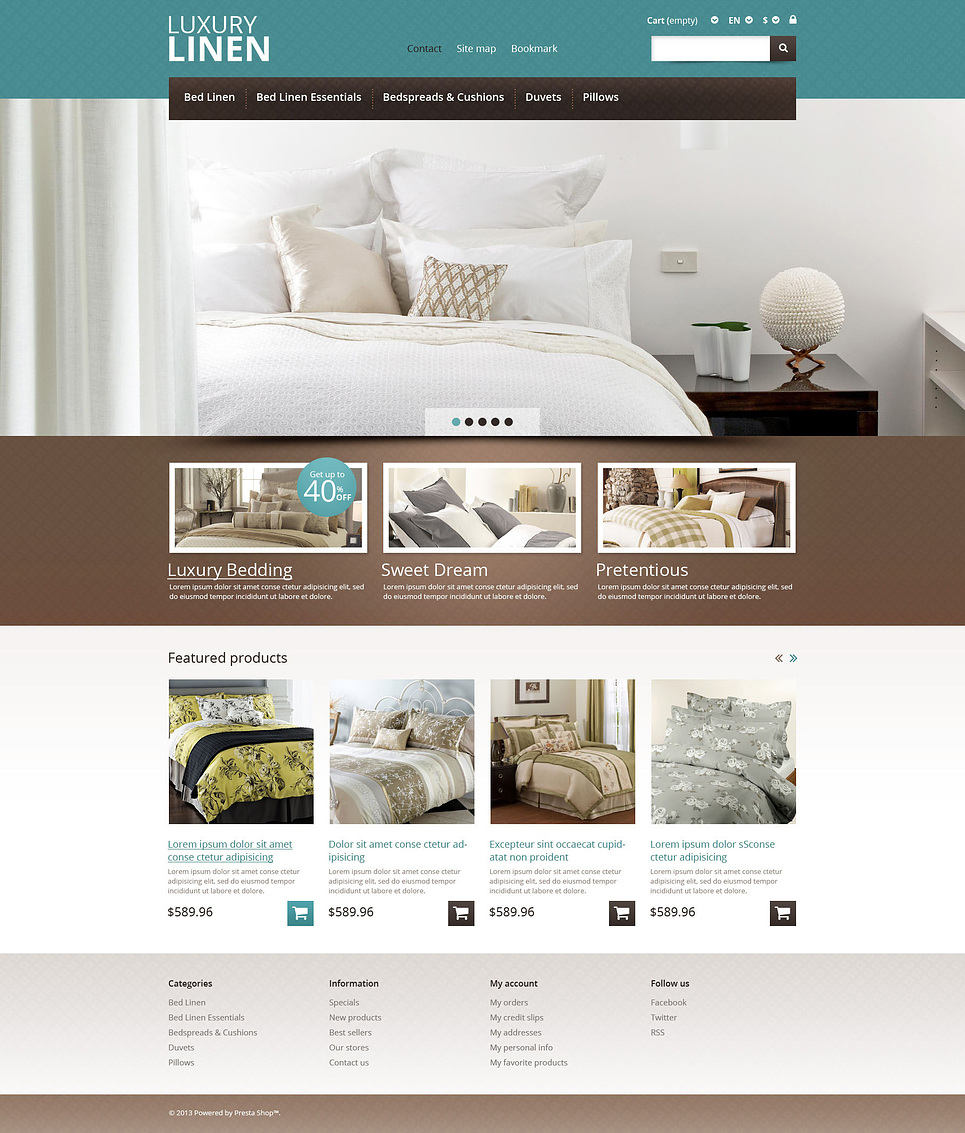 ---
Drug Store Responsive OpenCart Template
This is a drug store Open Cart template optimized for viewing on mobile devices. It combines animation effects, including an enlargement option for products and panoramic sliders, with excellent positioning of the blocks on the site pages. As a result, you can strategically display featured products on the landing page.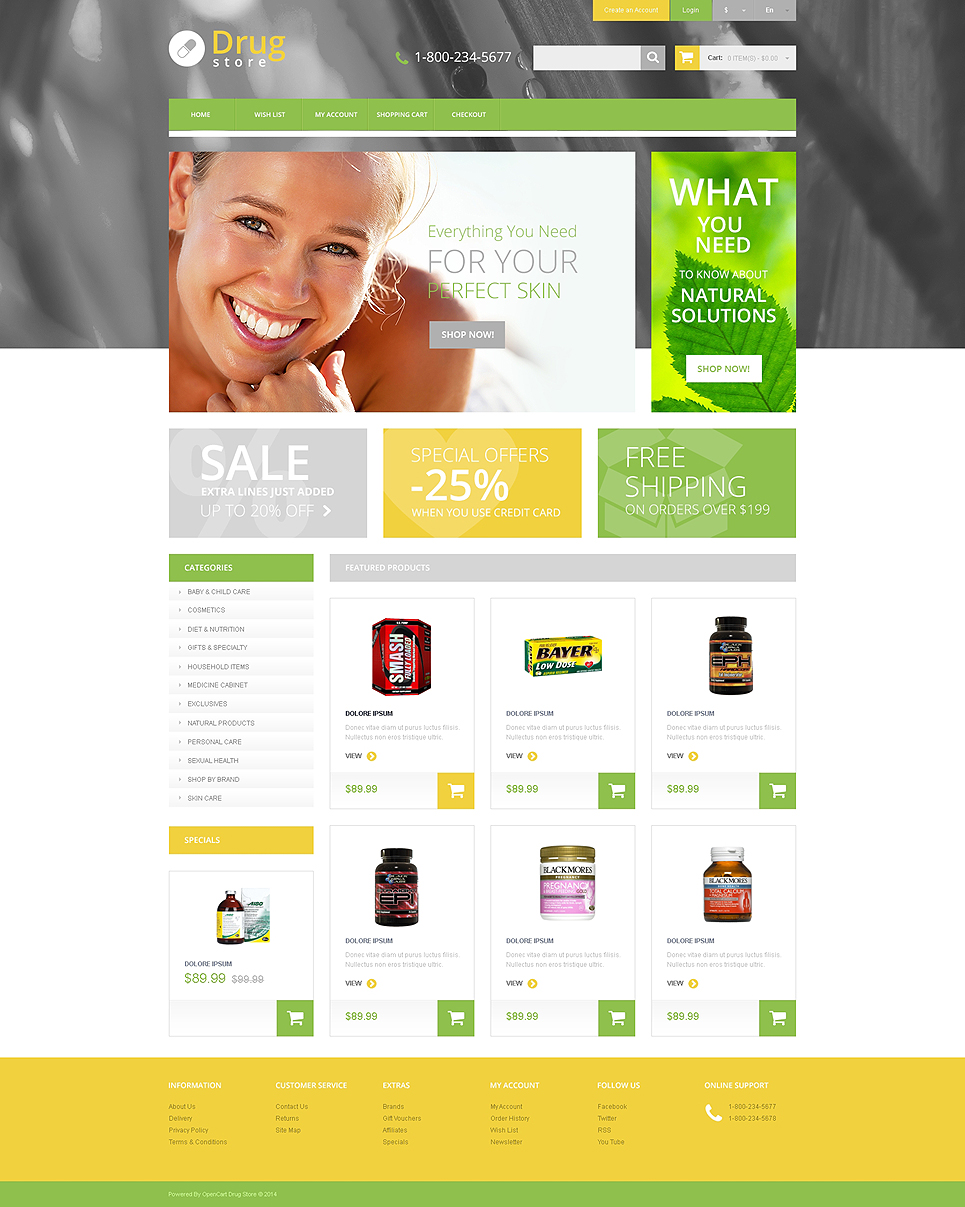 ---
Spares for Speed PrestaShop Theme
The Spares for Speed theme is a PrestaShop template for selling spare auto parts. It features a stylish color palette in black and white hues. Banners of intense yellow color on the home page add contrast, and a categorized search option in the right column helps to attract the buyer's attention and facilitate the process of searching items on the site.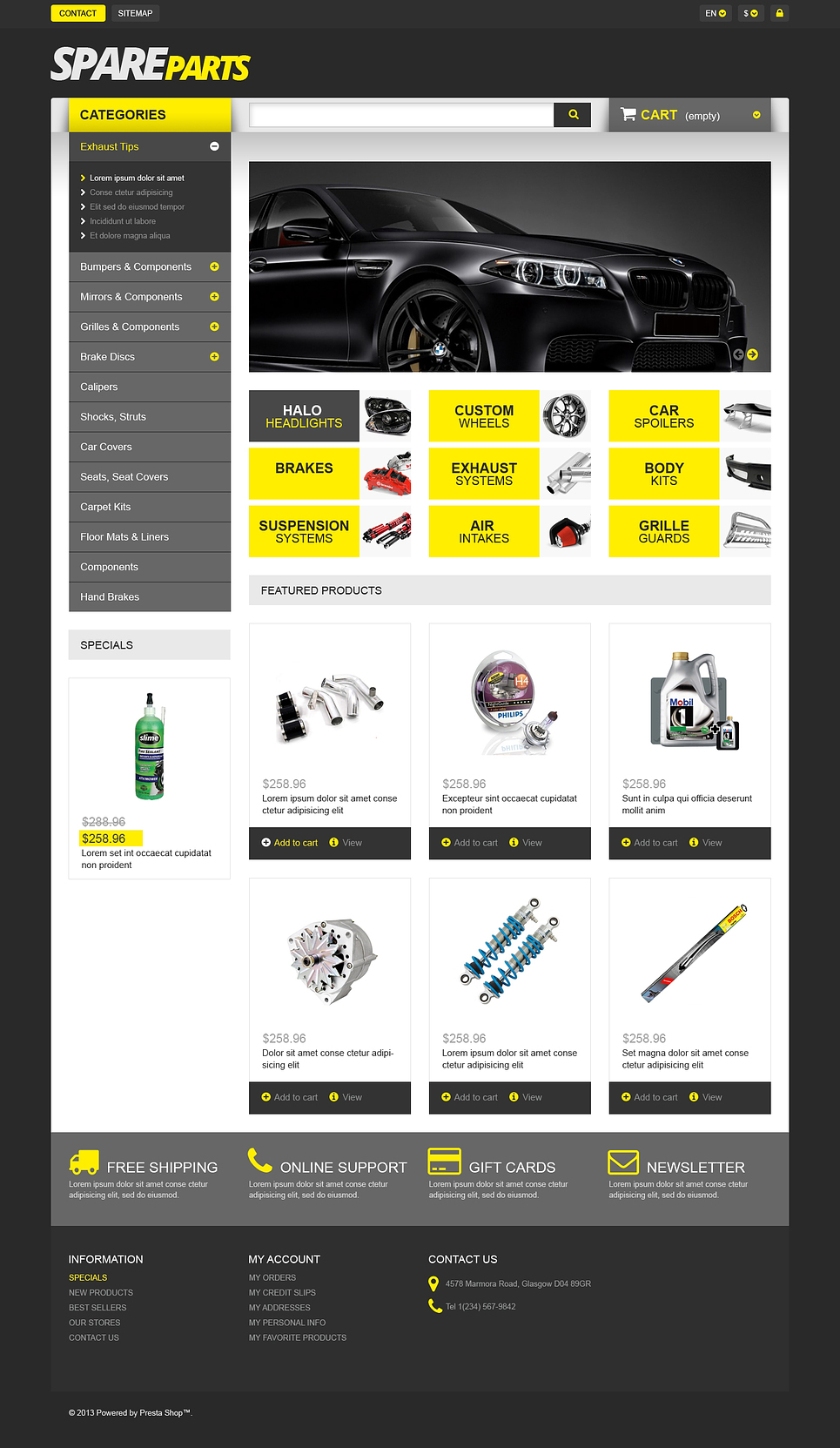 ---
Comfortable Furniture Magento Theme
This Magento theme for furniture stores offers advanced shopping options which allows visitors to sort products by color, size, price, etc. The template also includes a "My wishlist" feature and an advanced photo gallery widget with an animated zoom effect.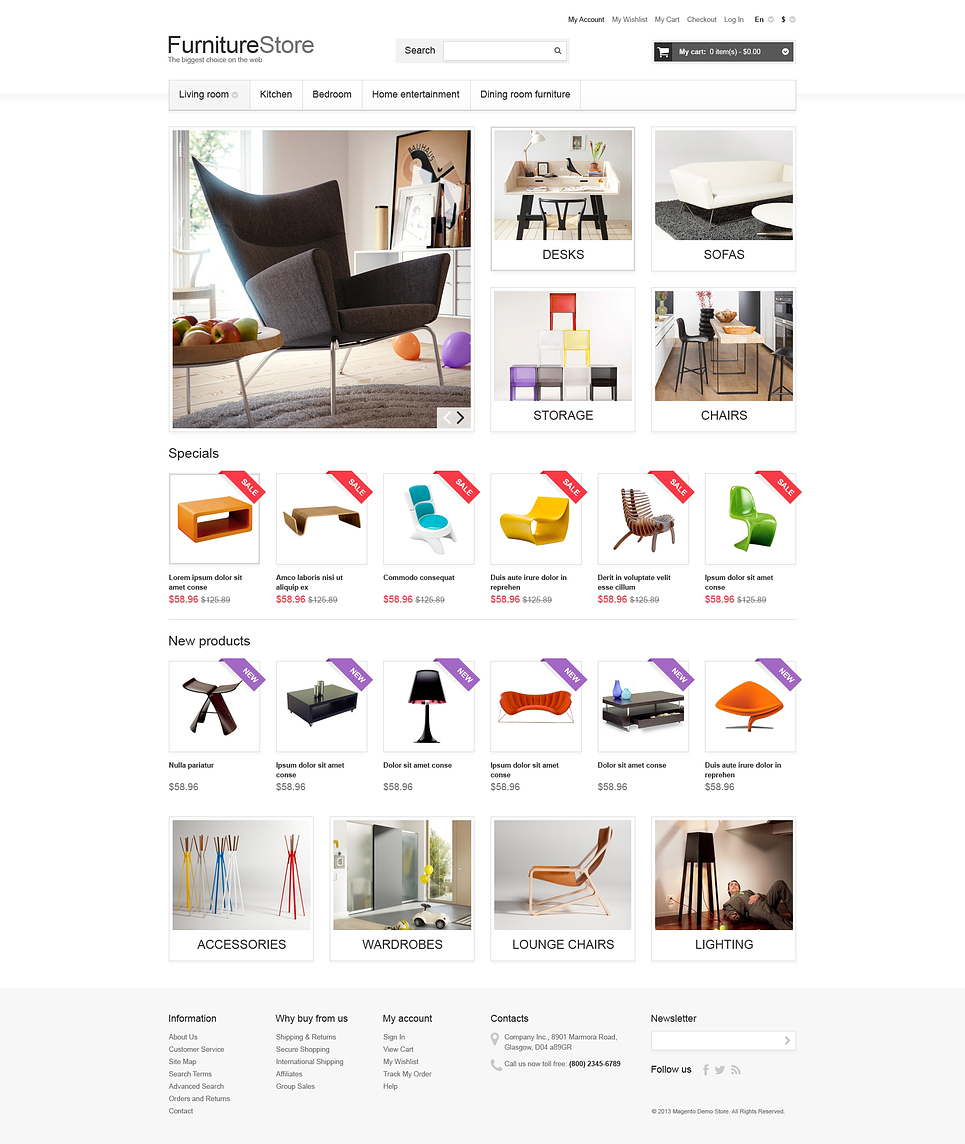 ---
Asian Grocery OpenCart Template
This OpenCart template for a grocery store uses eye-pleasing and uplifting yellow and orange colors that catch a visitor's attention at once. Handy navigation options allow you to strategically display your products on your website.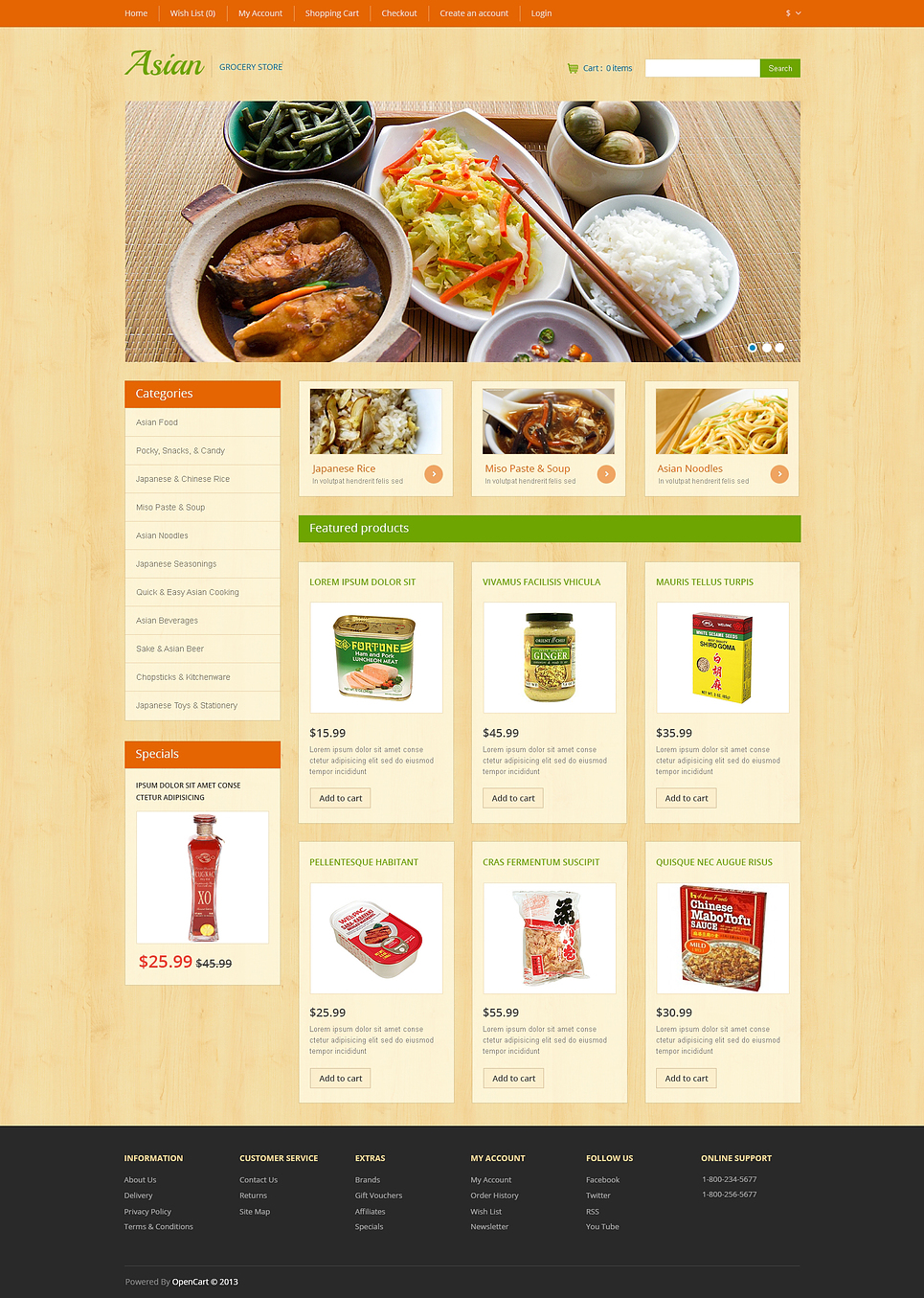 ---
Responsive Watches Store Magento Theme
This is a responsive Magento theme in a delicate and elegant white and brown tones. It will work very well for a watch store that wants a professional and stunning look. Built-in options of multilanguage content, rotating images, easy-to-use navigating system, and more will help you promote your business around the globe.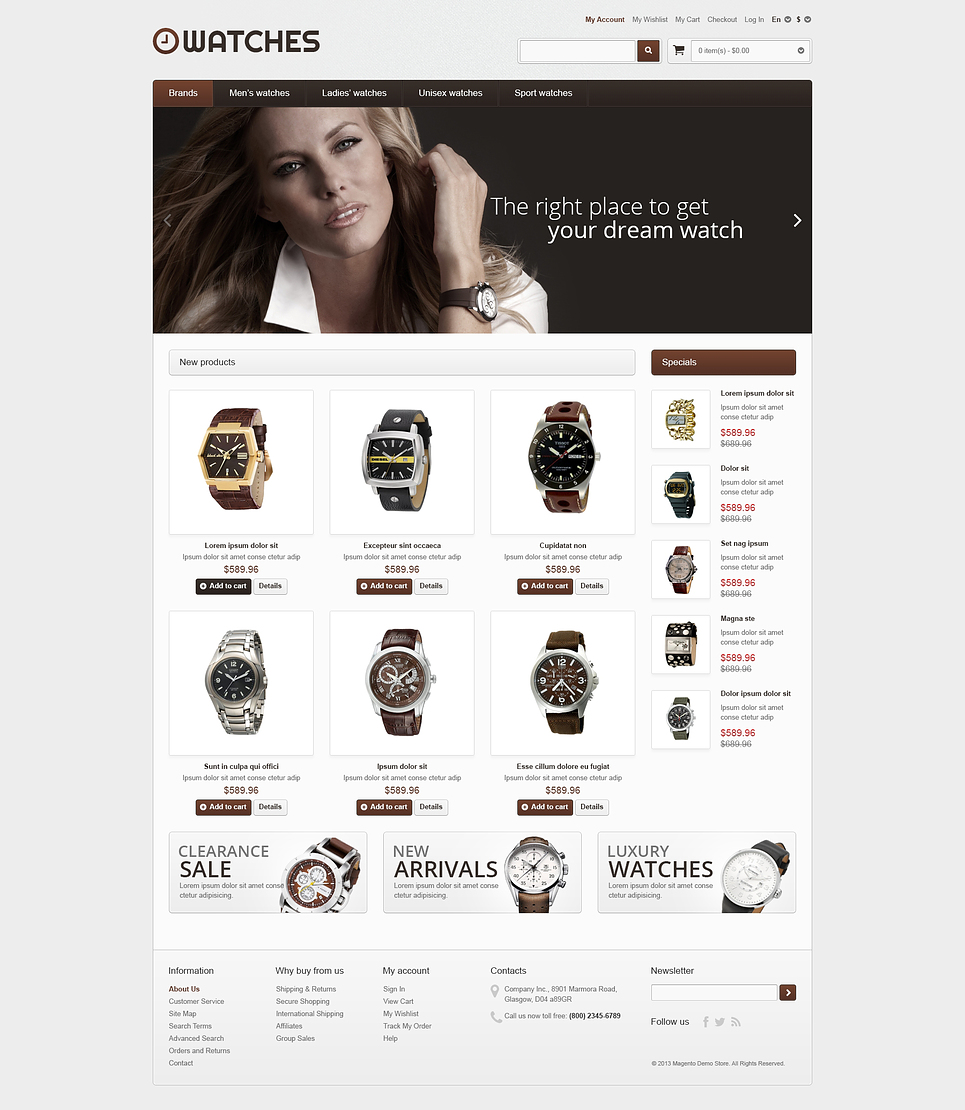 ---
Responsive Pets Store Magento Theme
The Responsive Pets Store Magento website template includes a large slider showing your deals of the day. A photo gallery is built into the template with a zoom effect. The design also incorporates a currency selector option, which is placed in the upper right corner of the site pages.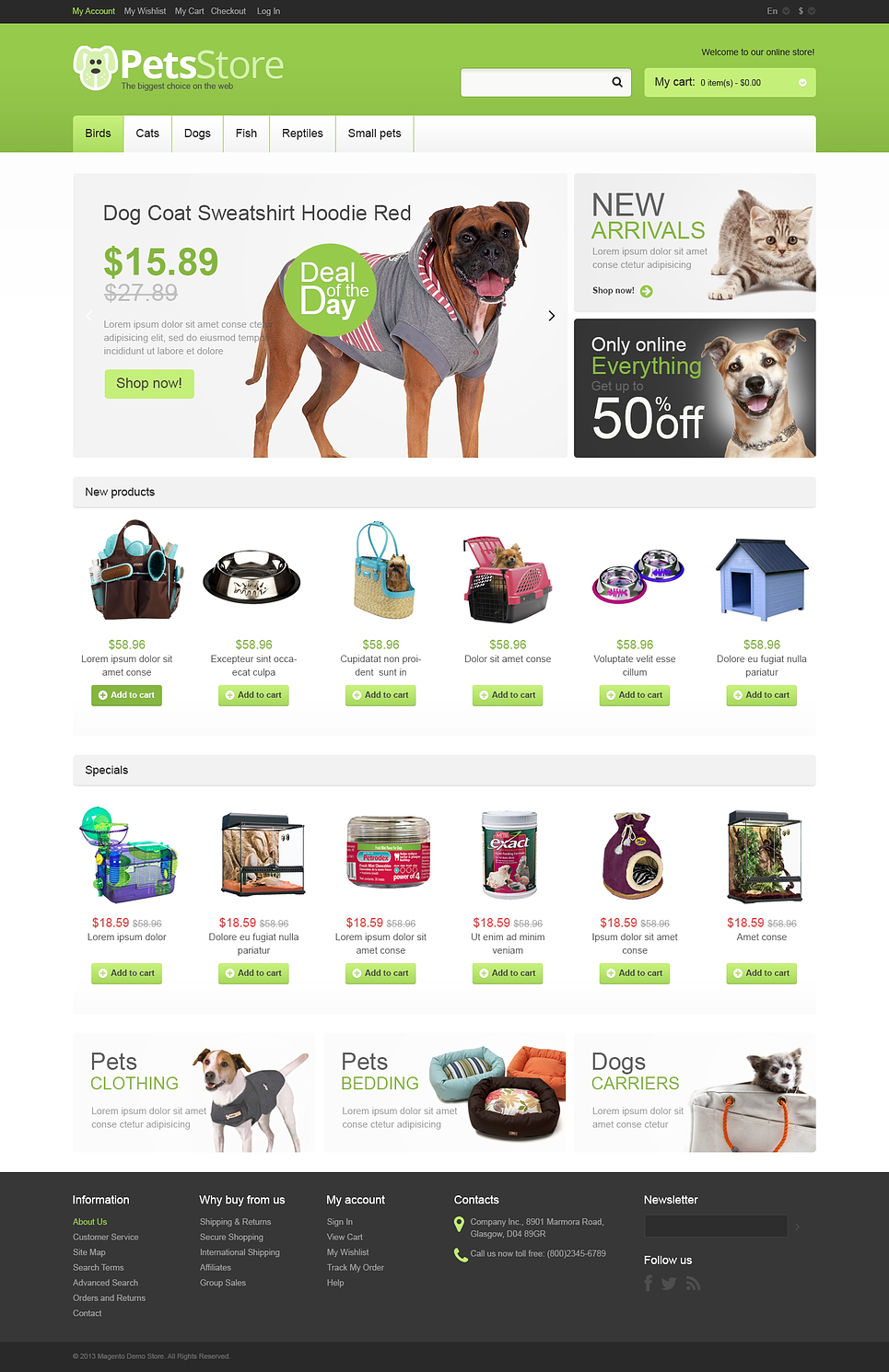 ---
Games VirtueMart Template
Build an amazing online store for multimedia items and video games with this VirtueMart web template. Put bestsellers into the panoramic slider in the header section. Take advantage of the grid structure of page layouts to create an attractive products showcase.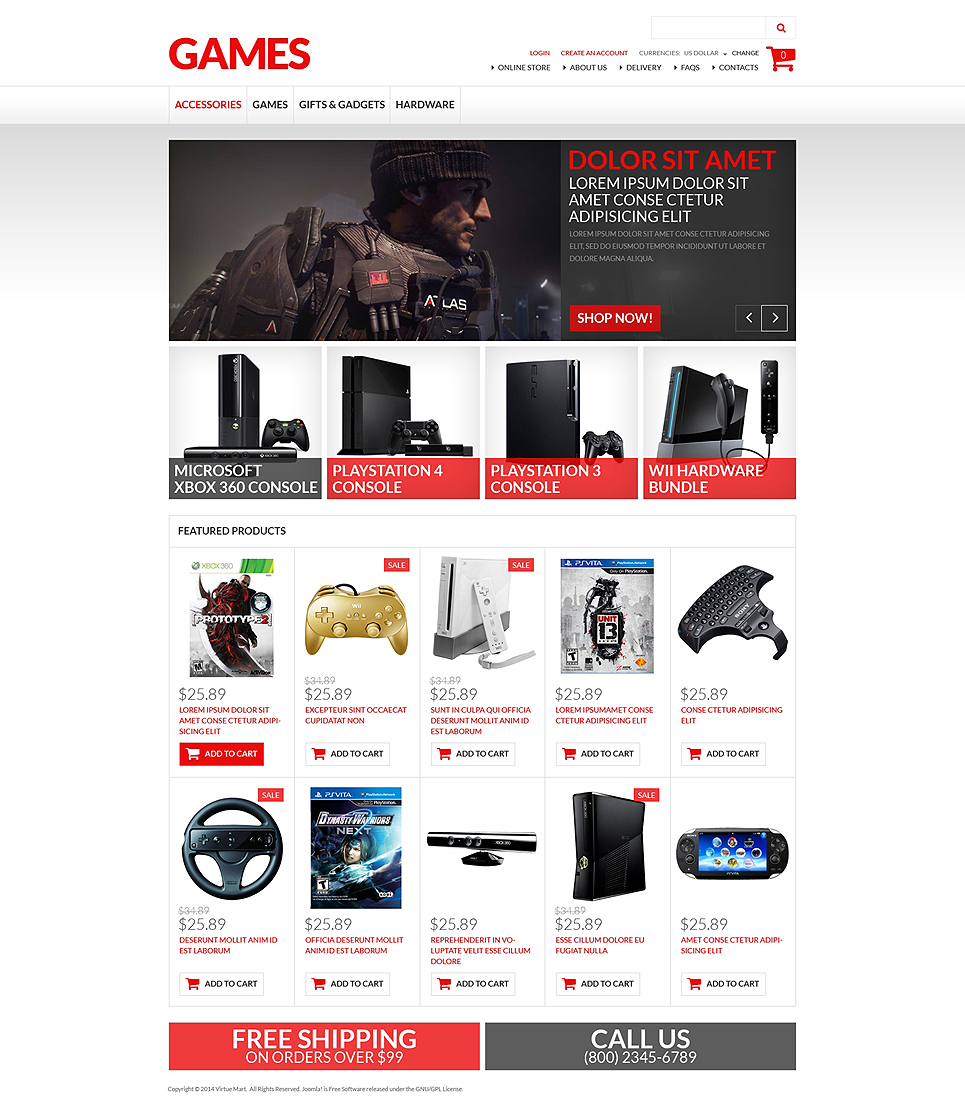 ---
Little Fop ZenCart Template
This ZenCart template for selling kids clothes is perfect for a large store. The layout of the home page allows you to put as many items as you want on it without overloading the page. The theme offers a smart division of the header section into a slider and separate image blocks that lets you highlight and effectively draw a buyer's attention to discount campaign items.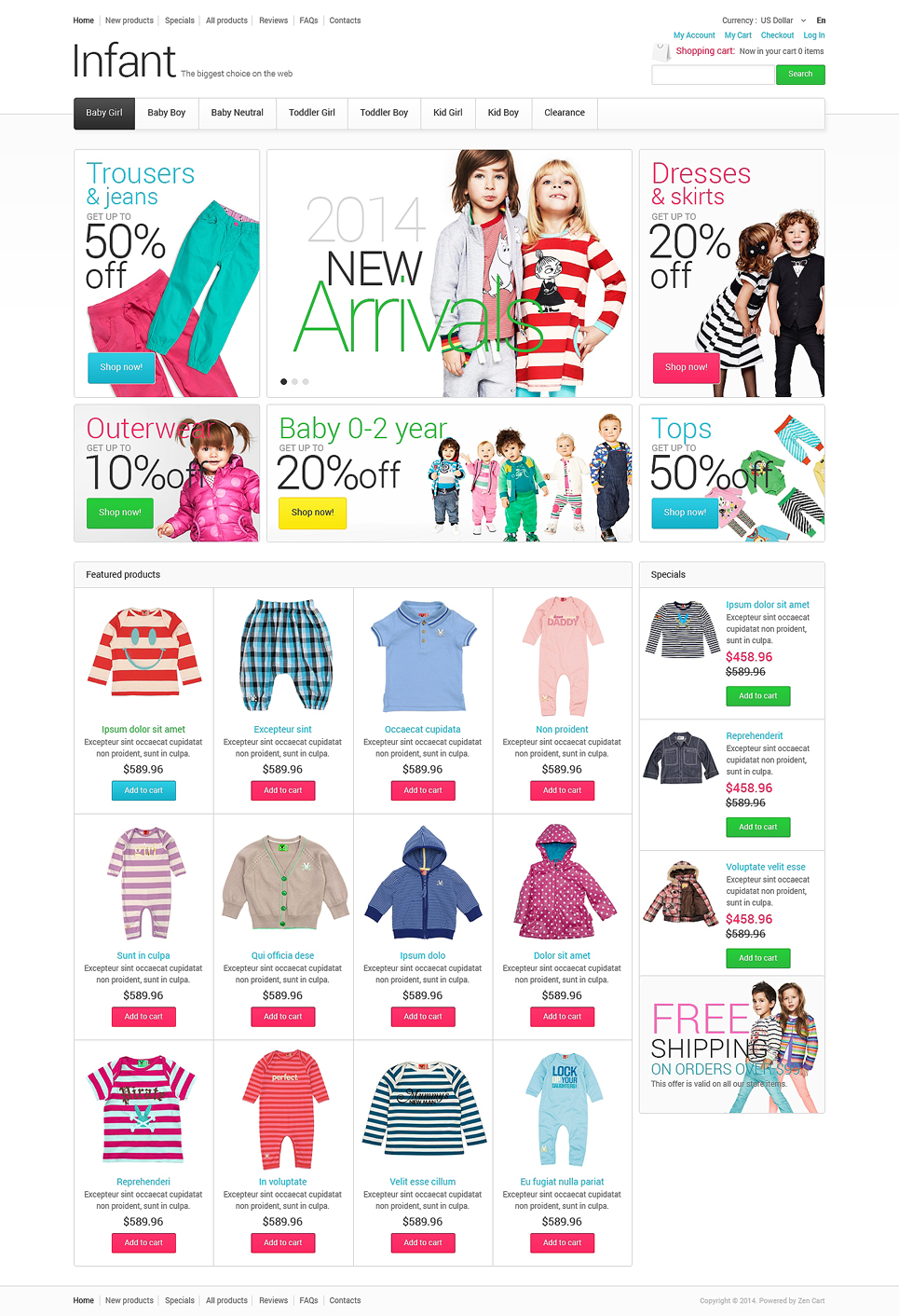 ---
Wedding Store Magento Theme
This is a sophisticated wedding store Magento theme in modest and calming light white hues. The smart arrangements of the menu section along with various animation effects make your online store unique, stylish, and impressive.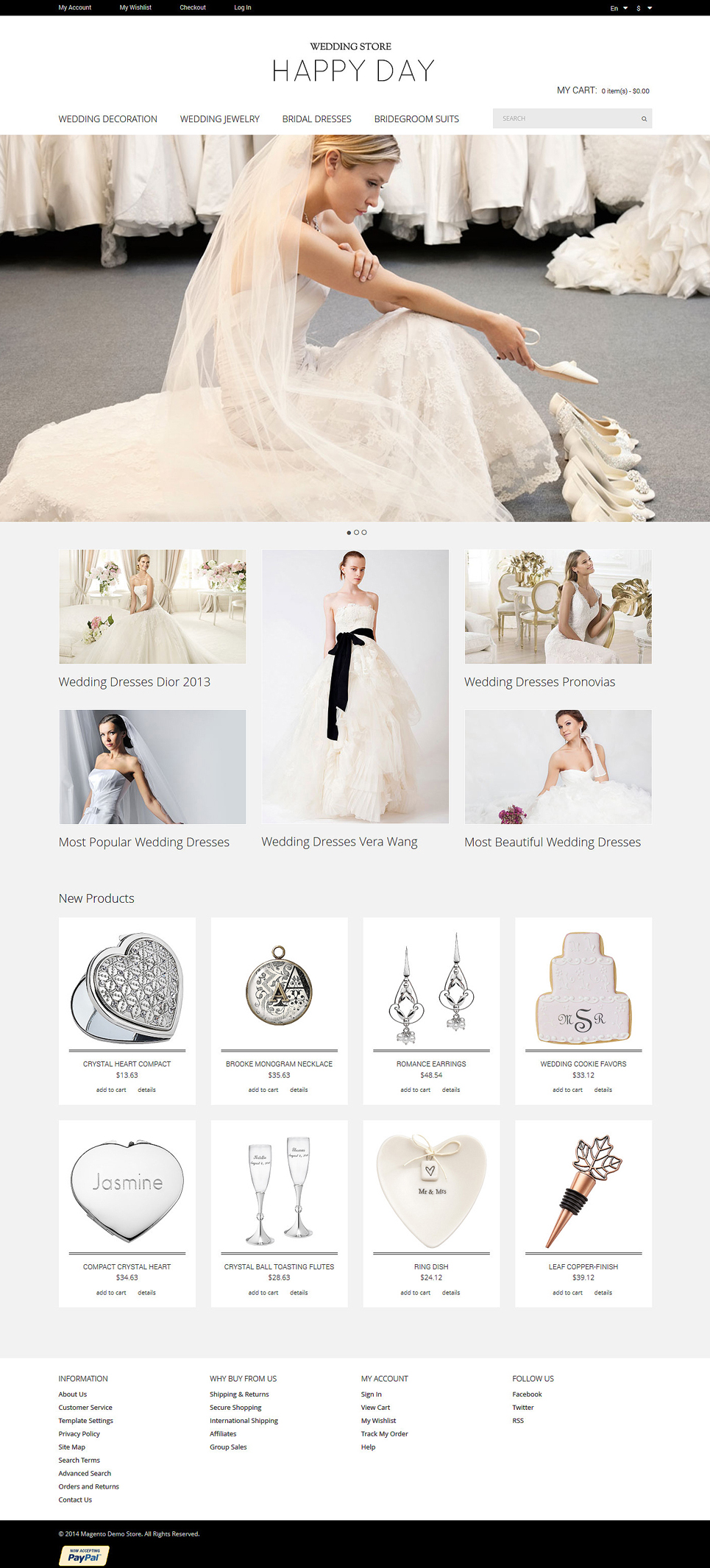 ---
About the Author
Monica Cooper works in sales for TemplateMonster, which offers more than 46,000 website template designs to choose from. Since opening its doors in May 2002, TemplateMonster has served one million clients and built partnerships with popular website platforms like Magento, Drupal, WordPress, PrestaShop, Joomla, WooCommerce, and many more.
Disclaimer: Women on Business is a TemplateMonster affiliate and receives a very small commission if you make a purchase using one of the links in this post. You are certainly not obligated to use one of these links if you decide to makc a purchase, but if do, thank you for helping Women on Business keep on running!